Filtered By: Scitech
SciTech
Five Filipino scientists make it to Asian Scientist 100 list
Five Filipino scientists were among those included in the first ever Asian Scientist 100 list released by the Asian Scientist Magazine.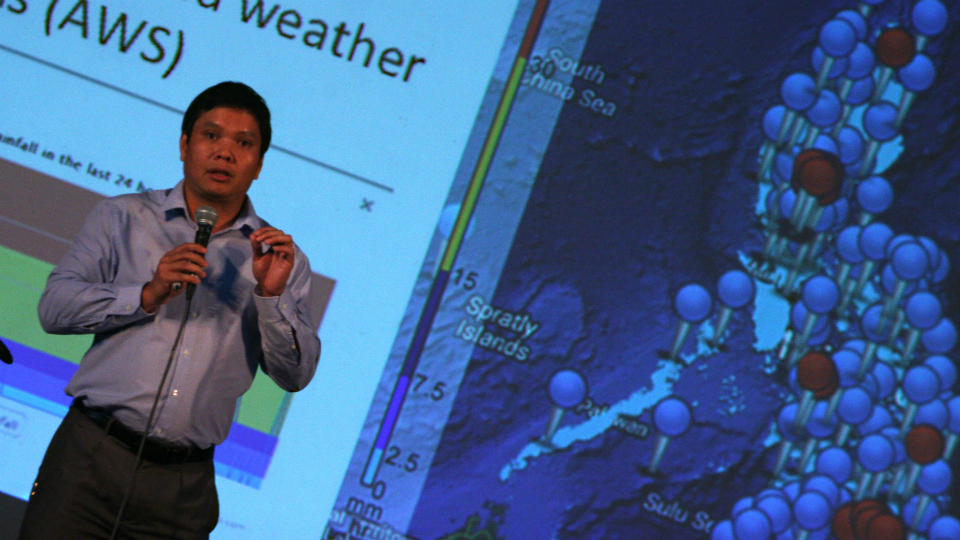 Dr. Mahar Lagmay, executive director of Project NOAH, is number 10 on the Asian Scientist 100 list. Danny Pata
Four of the top ten spots were grabbed by Filipino scientists, with horticulturist Ramon Cabanon Barba ranking third.
Barba was named National Scientist in 2014 for devising a way to induce flowering in mango trees even in off season, boosting the country's mango industry.
In seventh place is Angel Alcala, also named as National Scientist in 2014 for his research on Philippine amphibians and reptiles as well as the conservation of marine protected areas.
Following in ninth place is Edgardo Gomez, a professor at the University of the Philippines Marine Science Institute. He led the world's first national-scale assessment of damage coral reefs. With his work, he was also named National Scientist.
Mahar Lagmay landed on the tenth place, with his research into natural hazards and disasters in the Philippines, particularly in volcanic hazards, earthquakes, typhoons, landslides and floods. He spearheads the Department of Science and Technology's Project NOAH, the Philippine flagship program for disaster risk reduction and management.
Meanwhile, ranking 12th is Gavino Cajulao Trono, who was given the honor of being a National Scientist with his work on tropical marine phycology focusing on seaweed biodiversity.
The first and second spots were awarded to two Indians in the field of astronomy. P.C Agrawal, who was the lead scientist involved in the launch of India's first astronomy satellite in 2015, is one of them.
The list included distinguished scientists, innovators and leaders who received national or international prizes in 2014 or 2015 for scientific research. —Kiersnerr Gerwin Tacadena/KG/TJD, GMA News