Filtered By: Scitech
SciTech
COVID-19 SCIENCE UPDATES
New PCR test can identify variants; US study finds slight myocarditis risk with mRNA vaccines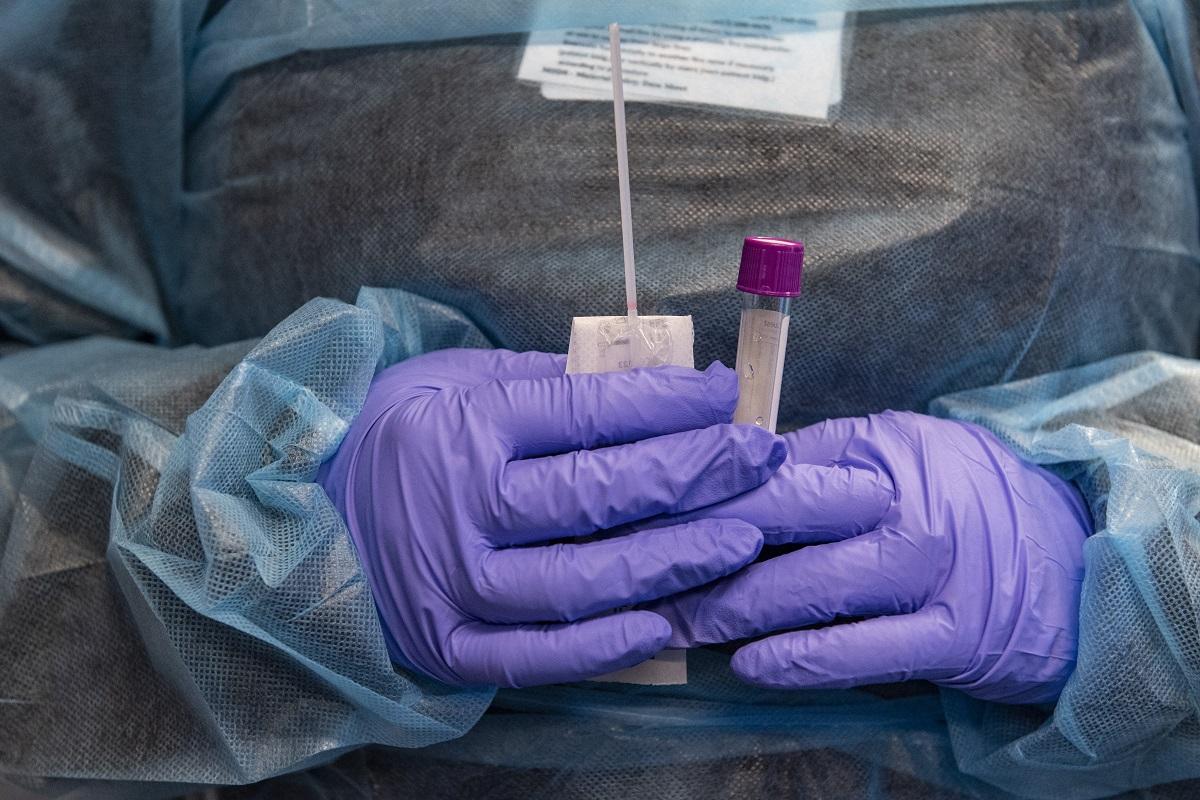 The following is a summary of some recent studies on COVID-19. They include research that warrants further study to corroborate the findings and that has yet to be certified by peer review.
New PCR test can identify variants
A new type of PCR test can quickly tell which variant of the coronavirus is causing infection, helping doctors choose the most effective antibody treatments, researchers said.
Most current PCR tests can check broadly for the presence of the virus but cannot identify specific variants.
The new test uses special "probes" - fluorescently labeled molecules - called "sloppy molecular beacons" that glow in different colors when they attach themselves to DNA or RNA in the virus.
When the sample from the patient is heated, the probes fall off their DNA or RNA targets and their color disappears.
They fall off at different temperatures depending on the DNA or RNA sequence they were bound to.
Because the variants each have some unique sequences, they can be identified based on the pattern of color changes at each temperature, explained Dr. David Alland of Rutgers New Jersey Medical School.
"We have already performed a clinical study which showed that the assay was 100% sensitive and 100% specific for identifying variants of concern including Delta and Omicron," Alland said.
"We are asking the N.J. Dept of Health to clear our test" so that New Jersey labs can use it, he added. A typical hospital molecular laboratory would be able to perform it, his team reported on Friday on medRxiv ahead of peer review.
US study finds slight myocarditis risk with mRNA vaccines
There is a small but increased risk for heart muscle inflammation, or myocarditis, following receipt of the mRNA COVID-19 vaccines from Pfizer/BioNTech and Moderna, researchers from the US Centers for Disease Control and Prevention have found.
The 1,626 cases documented in the Vaccine Adverse Event Reporting System from December 2020 through August 2021 "exceeded the expected rates," the researchers reported on Tuesday in JAMA.
Overall, 73% of reported cases were in people under age 30, and 82% were males.
The highest rates were found among adolescent and young adult males. For every million doses of Pfizer's vaccine, there were roughly 71 cases of myocarditis in males ages 12 to 15 and 106 cases in males ages 16 or 17.
In young men ages 18 to 24, the rate per million doses was roughly 52 with the Pfizer shots and 56 after Moderna shots.
About 96% of patients with myocarditis were hospitalized. In 87%, symptoms were gone by the time they were discharged.
Non-steroidal anti-inflammatory drugs were the most common treatment.
"This risk should be considered within the context of the significant benefits of COVID-19 vaccination in preventing COVID-19 infection and potential serious complications," said a spokesperson for the authors, who noted that COVID-19 itself confers a 16-times higher risk for myocarditis. "The benefits of COVID-19 vaccination continue to outweigh any potential risks." -- Reuters