Filtered By: Scitech
SciTech
Microplastics are already present in Metro Manila air, study confirms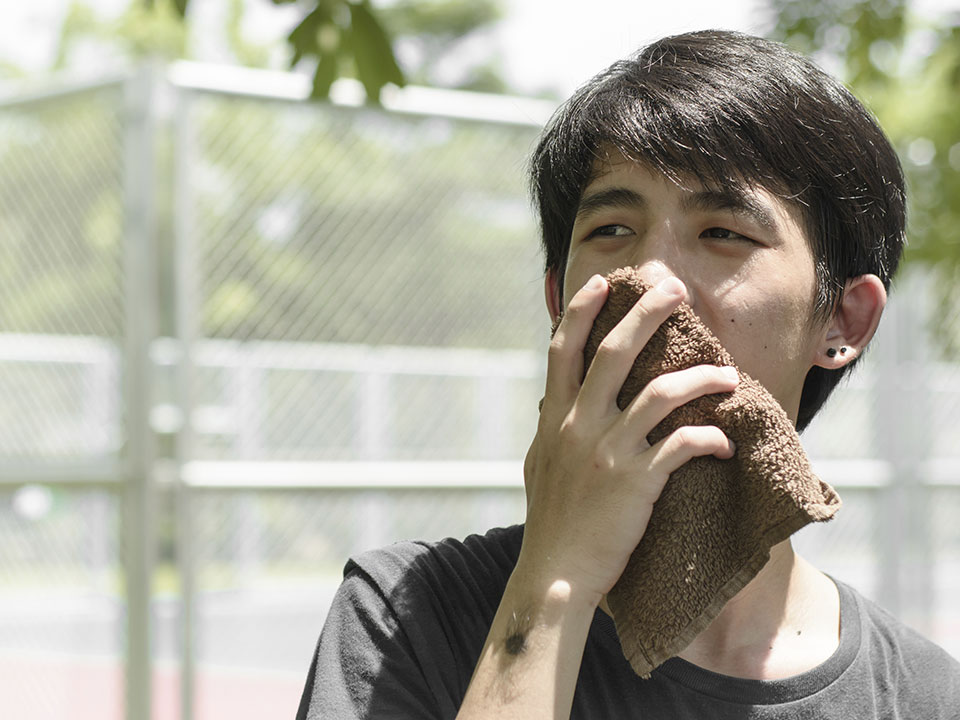 Microplastics have been found floating in Metro Manila air, a study confirmed.
Mandaluyong and Muntinlupa yielded the most number of microplastics among the 17 Metro Manila LGUs, while Malabon yielded the least among all LGUS of the National Capital Region.
The study is the first of its kind, with students from Mindanao State University-Iligan Institute of Technology, headed by Rodolfo Romarate II and mentored by Dr. Hernando Bacosa, PhD, sampling the ambient air of the 17 LGUs between December 16 and 31, 2021.
They collected 864 cubic meters of air in each city for 12 hours in the day time and found a total of 155 suspended atmospheric microplastics (SAMPs) from all 17 sampling stations across Metro Manila.
"We collected air from our simulation of the height of an average person," Romarate told GMA News Online over a Zoom call Wednesday, to show the risks of regular bystanders like street sweepers, MMDA personnel, and even commuters.
Yielding 19 microplastic particles per 864 cubic meters of air each, Mandaluyong and Muntinlupa have the highest concentration of microplastic particles. Malabon meanwhile had the lowest concentration among Metro Manila LGUs at 1 particle of microplastic per 840 cubic meters.
"Most number of SAMPs were found in the northern, central, and southernmost cities of Metro Manila, specifically Caloocan (n=15), San Juan (n=14), Mandaluyong and Muntinlupa (n=19)," the study said.
Meanwhile Las Piñas, Parañaque, Pasig, Quezon City, and Malabon had less than 5 microplastic particles each.
According to the study, "fibrous microplastic" dominated the number of SAMPs, accounting for 88% of the total samples collected.
Romarate said "Mostly polyester 'yung nakitang type of microplastic so we can infer that they came from clothing."
"Fashion itself is causing microplastic pollution," he continued. "Yung himulhol ng damit 'di ba? When you wash the clothes, that could lead to microplastic pollution in water. When you dry it, that could lead to microplastic pollution in air."
Other types of micro plastics found in Metro Manila air include PET plastic often used in water bottles, Polystyrene or styrofoam, PVC material, and polypropylene which is often used in plastic packaging.
While finding microplastics in the air is alarming — remember, our lungs cannot digest microplastics, Dr. Bacosa reminds — "what we're concerned with is the fact that microplastics can be a carrier of other things like bacteria, viruses, and cancerous compounds like heavy metals kasi pwede sila kapitan ng mga ito," he said.
In other words, apart from the risk of introducing a foreign object like microplastics into our bodies, these microplastics can also give pollutants and disease-causing bacteria a free ride into our innards and bodily organs.
"Kaya pala pag nasa Manila ako, after mga four days, parang sinisipon na ko. Yung katawan ka, nag-re-respond na sa foreign body," Bacosa said.
While trees can help bring down the suspended microplastics in the air, thereby helping reduce our risk of inhaling them, they can't absorb microplastics the way they absorb carbon, for instance. "Trees can bring them down, kung babangga yung microplastic sa kahoy. But mapupunta naman 'yon sa lupa, so that can cause another set of problems," Romarate and Bacosa said.
"Walang takas, except mag-mask," Bacosa continued.
The study, published in March in the peer-reviewed journal Environmental Science and Pollution Research, estimates that a person can inhale a microplastic particle when exposed, without a mask in Metro Manila streets for 99-132 hours, or 4-5 days.
"That puts MMDA personnel and street sweepers at high risk," Romarate said.
Plastic is really a growing problem. Last year, microplastic was found in human blood for the very first time. Meanwhile, the Philippines was found to emit the most number of riverine plastic into the ocean.
Still, there is a lot you can do. Bring your reusable bags when going shopping, continue using your water bottles instead of buying bottled water, refuse plastic utensils when ordering take-out, and participate and encourage the refilling method. — GMA Integrated News