Filtered By: Scitech
SciTech
MASS TESTING IS THE KEY
Video gamers take role of public health officials in Pinoy-made 'Pandemia'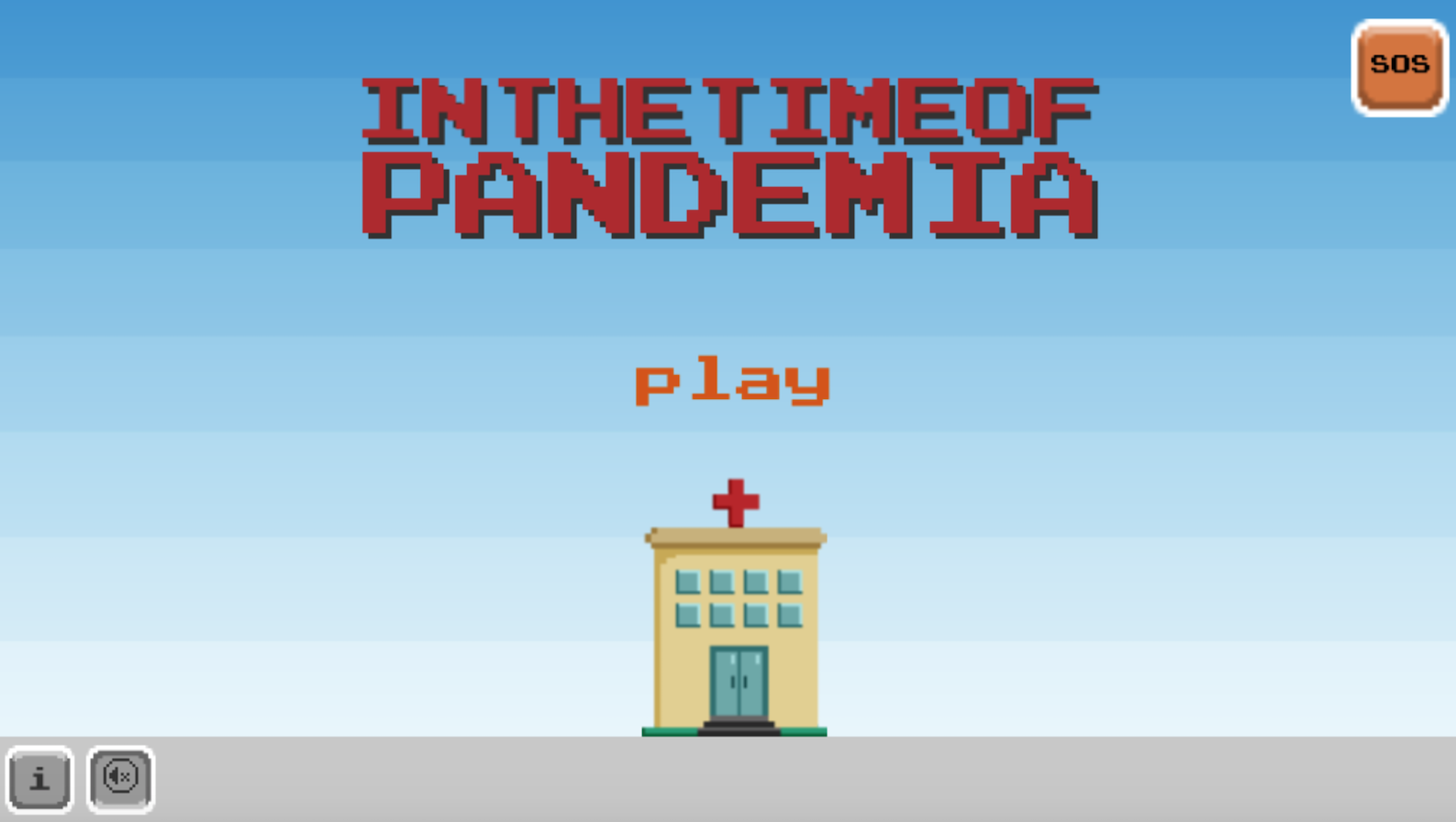 In a Pinoy-made video game, the survival of a community hit with a serious health crisis is placed in the hands of users armed with test kits, access to medical facilities, quarantine areas and a budget.
Khail Campos Santia, 38, came up with the video game called "In the Time of Pandemia."
The game, Santia explained, is a PC-web simulation game created with a team composed of two artists, three composers, and an epidemiologist.
The epidemiologist is May Anne Estrera Mata, PhD, an alumna of the University of British Columbia and University of Washington and a professor at the University of the Philippines - Mindanao in Davao City.
There was also a "bunch of play testers that includes medical professionals," who also helped develop the game.
ITOP as a PC-web simulation game means is played on the web browser and optimized for the personal computer and that simulation games copy a portion of the real world into the form of a game.
CRISIS MANAGEMENT
"In ITOP, you play the role of crisis manager of a town under the grip of COVID-19," Santia explained.
There are three intertwined goals that gamers have to achieve.
"The first (goal) is to minimize deaths. The second, to keep down the incidence rate. And third, to spend public funds as efficiently as possible," he said.
The player should be able to accomplish these goals through an optimal combination of five actions: buying tests, testing, isolation, lockdown, and treatment.
TARGET AUDIENCE
"We started by aiming for the youth demographic. The game's host portal, Newgrounds, has an audience about equally divided between players in their teens, 20s, and 30s. The game appears to have been received equally well across these players," the game developer told GMA News Online.
The ITOP, Santia said, was developed "to address the lack of a fully interactive simulation in the public discourse on COVID-19. We believe this is crucial because deep interaction can engage and teach people in ways that complement other media."
"Games are among the dominant media many of our youth pay attention to. Although young people are generally not at risk of severe COVID-19, they can become silent spreaders to vulnerable members of their communities," he explained.
"As we open up restrictions towards the new normal, it's as timely as ever for this kind of game-based communication as it's designed to help promote observance of health protocols, increase public understanding of pandemic management, and gather additional support for desperate communities," he added.
The epidemiologist, who worked with Santia and the team in creating ITOP, posted a comment on Facebook about the game.
"In the time of Pandemia" [...] is a gamified simulation of the SARS-CoV-2 pandemic that provides a simple framework to visualize the disease dynamics as different levels of control interventions are being implemented," she said.
"The game captures the basic epidemiology of COVID-19. It is also useful for giving proxy measures of the disease burden relative to the user's efforts for controlling the epidemic," she added.
Mata clarified that the game should not be perceived as a replacement for models in analyzing COVID-19 epidemics.
However, the ITOP, she underscores, is an educational tool "to demonstrate the challenge a crisis manager faces in disease control with limited funds and lack of compliance with preventive measures in a population."
"Moreover, it teaches the user to strategize to be efficient in disease surveillance while properly allocating resources. The game interface in itself resembles that of the classical Nintendo games, which brings back fond memories. Aside from these perks, the game offers opportunity to help those who are in need during this pandemic. This way, users will become more aware of the real conditions of affected, yet neglected, communities."
TIME SPENT IN QUARANTINE
The people who have to spend several days or weeks under quarantine can pass their time playing 'In the Time of Pandemia.'
"It's been shown that the games industry is one of the few sectors experiencing a surge during this quarantine because people have little else to do. We certainly have that in mind. ITOP is a free game but we knew there's a willing audience for it," said Santia.
The link to the game: https://www.newgrounds.com/portal/view/761595
GAMING TIPS
"Test-trace-treat/isolate is actually a key strategy to winning in ITOP," said Santia.
"It's one thing to read a paper on the importance of testing but quite another if you see your ITOP dashboard exploding in the number of infections without knowing where they're coming from. In the former, you may understand. In the latter, the learning is visceral, you could say, it's grokking," he added.
One's performance is scored in terms of expenditure, infections, and deaths.
Santia added that playing the game allows you to see how testing enables targeted quarantine as opposed to much costlier town-wide lockdowns.
Gamers are given a budget in addressing the crisis, "to make you feel the financial constraints"
"The game also shows how detecting then isolating asymptomatic individuals is vastly more cost-effective (in economic and human terms) than allowing them to roam and infect the whole town," he said.
"Similarly, early detection and isolation/treatment even of people who later develop symptoms not only keeps them from transmitting the virus but gives a better chance for therapeutic interventions to work as compared to going untreated then developing into a severe case with its dismal survival record and massive cost of intensive care," he added.
LESSONS IN 'PANDEMIA'
The game released in the time of a pandemic aimed at educating the users has also the developers reflecting on the present crisis situation.
"I learned about many things in making "In the Time of Pandemia"—but perhaps above all else is the generosity of human beings in times of tragedy. Government officials could be trying to do their best with what they have but they need not be confined there. To survive, we must not only cooperate, but truly become a community," Santia said. -- BAP, GMA News