Filtered By: Scitech
SciTech
Manny Pacquiao is Mobile Legends' new ambassador, gets own hero in game named 'Paquito'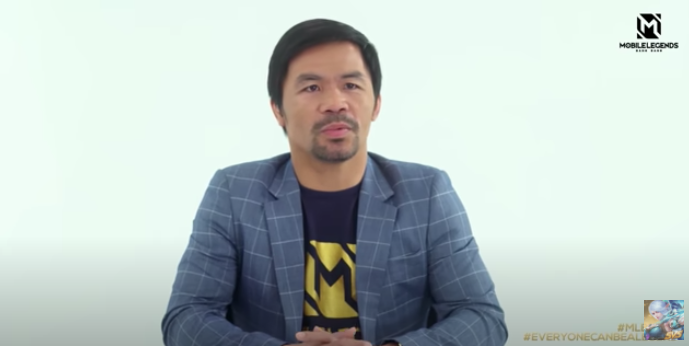 Manny Pacquiao has been named as the newest ambassador of the popular game "Mobile Legends."
The boxing champion and senator will also be having his own in game hero named "Pacquito."
On YouTube, Mobile Legends showed a game play of Pacquito, where the hero is depicted in boxer shorts and red gloves — not unlike the senator in the boxing ring.
In a press conference on Saturday, Manny said he feels honored to be named a Mobile Legends ambassador, and to have a hero made after him.
"It is an amazing experience I have seen how much the esports community in the Philippines has and how much the gaming community has embraced Mobile Legends Bang Bang skills," he said.
A little over a week ago, Mobile Legends posted a teaser video of the newest hero coming to Mobile Legends.
Aside from having a Mobile Legends hero named after him, Pacquiao recently made another milestone getting his own Madame Tussaud's wax figure in Hong Kong.
He is the first Filipino male personality to have a Madame Tussaud's wax figure. — Jannielyn Ann Bigtas/LA, GMA News