Filtered By: Scitech
SciTech
Amang over Lagonoy Gulf, Signal No. 1 remains over 11 areas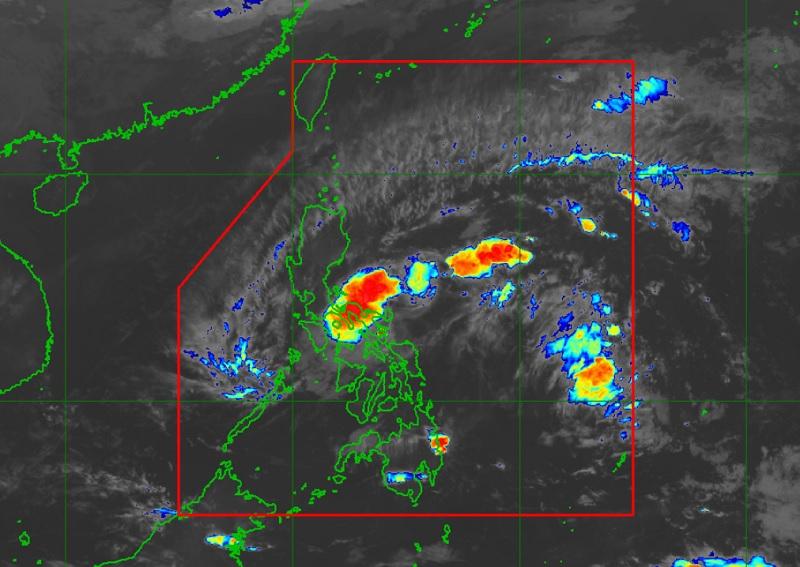 Tropical Depression Amang slowed down and is currently over the Lagonoy Gulf but Tropical Cyclone Wind Signal (TCWS) No. 1 remains over 11 areas, PAGASA reported in its latest bulletin on Wednesday.
The center of Tropical Depression Amang was estimated to be over the coastal waters of San Andres, Catanduanes packing maximum sustained winds of 45 kilometers per hour near the center, gustiness of up to 60 km/h, and central pressure of 1006 hPa.
Amang continues to move westward but has slowed down from 20 kph earlier to 15 kph with strong winds extending outwards up to 200 km from the center.
Tropical Cyclone Wind Signal (TCWS) No. 1 is hoisted over the following areas:
Luzon
Catanduanes
Sorsogon
Albay
Camarines Sur
Camarines Norte
Ticao Island
Burias Island
eastern portion of Laguna (San Pablo City, Rizal, Nagcarlan, Pila, Liliw, Magdalena, Majayjay, Luisiana, Cavinti, Pagsanjan, Santa Cruz, Lumban, Kalayaan, Paete, Pakil, Pangil, Siniloan, Famy, Santa Maria, Mabitac)
Aurora
Quezon
eastern portion of Rizal (Tanay, Pililla, Jala-Jala)
Strong winds with a range of 39 to 61 km/h (Beaufort 6 to 7) may have a minimal to minor threat to life and property, the weather bureau said.
Hazards affecting land areas
Accumulated rainfall today to early Thursday morning of 50-100 mm for Camarines Provinces and the southeastern portion of Quezon. For Camarines Provinces, Quezon, Laguna, and Rizal, the forecast accumulated rainfall from this early morning until Saturday early morning is 50-100 mm.
PAGASA warned that isolated flash floods and rain-induced landslides may occur in areas that are highly or very highly susceptible to these hazards.
Meanwhile, areas under Signal No. 1 may experience strong winds (strong breeze to near gale strength) associated with the tropical depression which may cause minimal to minor impacts to life and property.
Hazards affecting coastal waters
The weather bureau reported that moderate to rough seas may be experienced over the eastern and southern seaboards of Southern Luzon and the eastern seaboard of Central Luzon (1.5 to 2.8 m).
"Mariners of small seacrafts are advised to take precautionary measures when venturing out to sea and, if possible, avoid navigating in these conditions," the agency added.
Track and Intensity Outlook
The Tropical Depression is forecasted to move westward or west northwestward in the next 24 hours towards Camarines Provinces, Lamon Bay, and mainland Quezon with the possibility of passing near or over Polillo Islands.
Amang may weaken into a low pressure area by Thursday or earlier due to the combined effects of land interaction, dry air intrusion, and increasing vertical wind shear. —BAP/KG, GMA Integrated News