Filtered By: Showbiz
Showbiz
Bettina Carlos says her non-showbiz partner is the man she's prayed for: 'You are perfect for us, my love'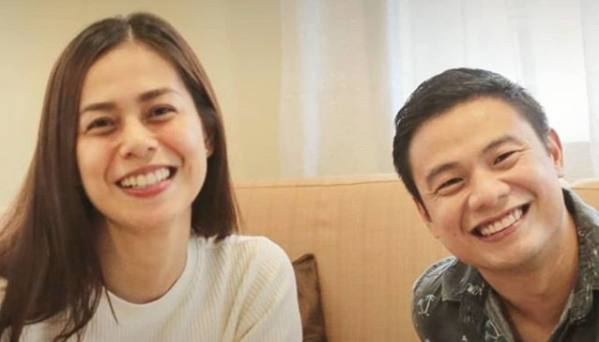 Bettina Carlos said her current non-showbiz partner, Mikki Eduardo, is the man that she's prayed for.
On Instagram, Bettina posted a photo of Mikki spending time with her daughter Gummy.
"For years I have prayed to the Lord for a man who 'is already who he should be' yung Okay na. Ayos na. 'Wala na kong babaguhin'," Bettina began in the caption of her post.
Bettina shared what she asked God for: A partner whom He has already trained.
"LORD puwede po ba KUNG MAAARI LANG NAMAN LORD yung ibibigay Mo po ung natrain mo na? Yung di ko na po kailangang turuan paano mamahalin at pakikisamahan ang anak ko???" Bettina continued.
And then God gave her Mikki, Bettina said.
She didn't even have to wait for Mikki to love Gummy, "because from Day 0, you have already decided."
"Or teach you how to get along with a child because you are a child at heart," she added.
Bettina said she didn't have to wonder if Mikki knew what he is getting himself into or if he is ready to be a father "because God Himself already prepared you for that role and placed that desire in your heart...before we even met."
"Ahhhhhhh truly, every good and perfect gift is from above. And when the Lord blesses, He adds no sorrow to it," she continued.
According to Bettina, Mikki is perfect for her and Gummy.
"You are perfect FOR US, my Love. You are my answered prayer. A blessing from the Lord. I thank God for you everytime I remember you," she wrote.
She ended her note saying that a person shouldn't try and change another person.
"Kasi si Lord lang ang babago at magaayos at maghahanda sa kanila. (At sa atin din)," she ended her note.
— Jannielyn Ann Bigtas/LA, GMA News