Filtered By: Showbiz
Showbiz
Catriona Gray files first case before the QC Prosecutors Office vs. tabloid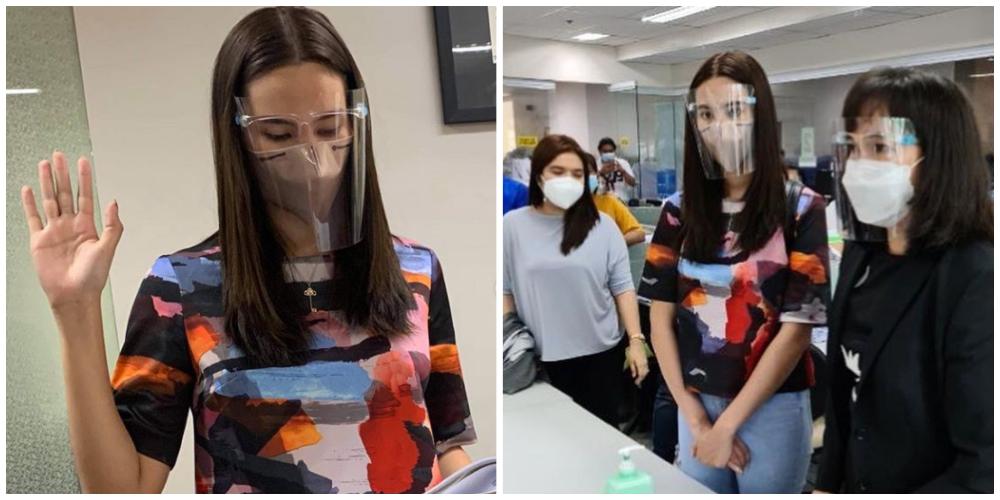 Catriona Gray has filed the first case before the Quezon City Prosecutors Office against a tabloid that published a fake topless photo of her.
The lawyer of Miss Universe 2018 Atty. Joji Alonso posted a photo of Catriona confirming the news.
"The first case has been filed before the Quezon City Prosecutors Office while we await the results of the NBI investigation on the identification of other respondents," Atty. Alonso wrote in the caption of her post on Instagram.
According to report on PEP.ph, Catriona, accompanied by her talent manager Erickson Raymundo and legal counsel Atty. Alonso, filed a libel complaint against the tabloid Bulgar, its editor Janice Navida, and writer Melba Llanera.
Meanwhile, a report on Inquirer.net said Alonso confirmed that the filing took place on Friday morning, September 18 at the QC Prosecutor's Office.
In July, Catriona sought the help of National Bureau of Investigation to track the people behind the fake photos circulating online.
Her lawyer Joji Alonso said in the statement that the photos were "fake and digitally altered" and that they would take "legal action against those involved in the manufacture and publication of said photo."
The lawyer added they denounced the "vicious attempt to tarnish the good name of Ms Gray."
Last August, the tabloid defended itself saying they did their part in protecting her by blurring the photo and "not releasing the original." — Jannielyn Ann Bigtas/LA, GMA News