Filtered By: Showbiz
Showbiz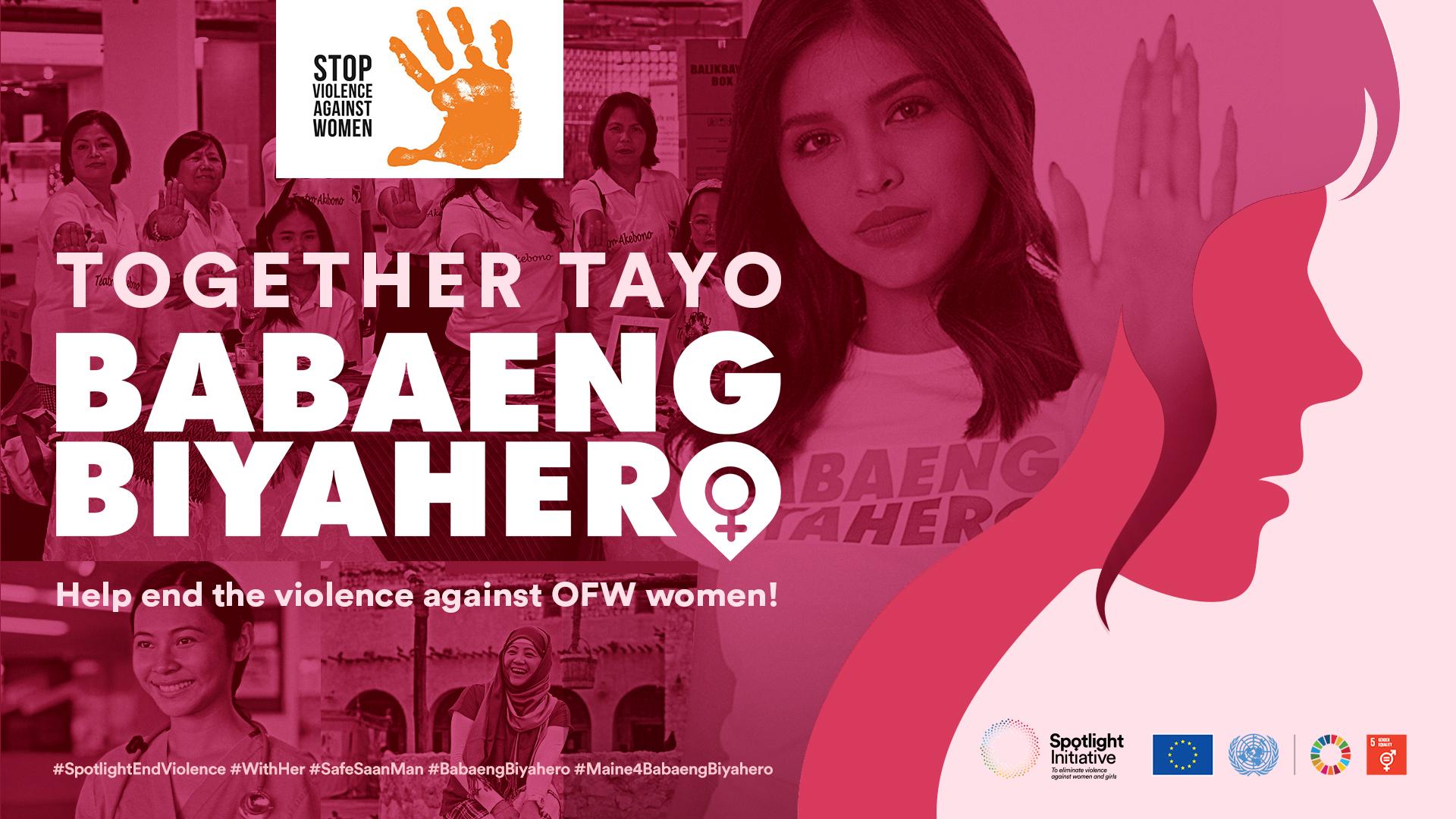 Maine Mendoza becomes celebrity champion of 'Babaeng Biya(hero)' campaign
To commemorate the 3rd year of the national campaign "Babaeng Biya(hero)" of the Safe and Fair: Realizing women migrant workers' rights and opportunities in the ASEAN region, Maine Mendoza was launched as the newest "Babaeng Biya(hero) Celebrity Champion."
"I'll always salute our Filipina migrant workers," Maine said in a statement.
"I feel grateful to be a part of this initiative since it's something close to my heart, especially after being exposed to a lot of opportunities that helped me understand their situation. I look forward to bringing awareness and educating more people about how we can create a culture of safety and security for our women here and abroad," she added.
UN Women National Project Coordinator Charisse Jordan said the Eat Bulaga host would certainly be able to help in empowering Filipino women, especially those who are working abroad for their families.
"Women migrant workers are inherently empowered, and with Maine's support, we hope to further extend this message to the whole community — it is time we give back to our babaeng biyaheros — who have given so much for their families and our country," Jordan said.
According to Jordan, "the current health crisis has clearly intensified the risk of gender-based violence due to isolation, restricted mobility and the lack of attention to."
"With the lockdown, women migrant workers, including those who remained in destination countries or were forced to return home, are trapped with abusive family members, employers and perpetrators of sexual and gender-based violence," she added.
Jordan noted how the "Mobility restrictions have further reduced the ability of women migrant workers to seek assistance and access essential services such as psychosocial support, financial aid, or alternative shelter."
As part of the campaign, Babaeng Biya(hero) has launched a website, mobile app, helpline, and upcoming "May I Help You?" information kiosk in major airports which will be launched next month.
"This initiative also kickstarts the global campaign, 16 Days of Activism Against Gender-Based Violence, from November 25 to December 10 (Human Rights Day)," the statement read.
The Philippines however will be extending its campaign until Dec 12, when the government signs in 2000 the United Nations Optional Protocols against human trafficking and smuggling.
Safe and Fair is part of the European Union and United Nations' Spotlight Initiative to Eliminate Violence Against Women and Girls. In the Philippines, it is co-implemented by UN Women and the International Labour Organization. — Jannielyn Ann Bigtas/LA, GMA News