Filtered By: Showbiz
Showbiz
HOLLYWOOD INSIDER
Filipino actor Perry Dizon talks about his Golden Globe-nominated film, 'Drive My Car'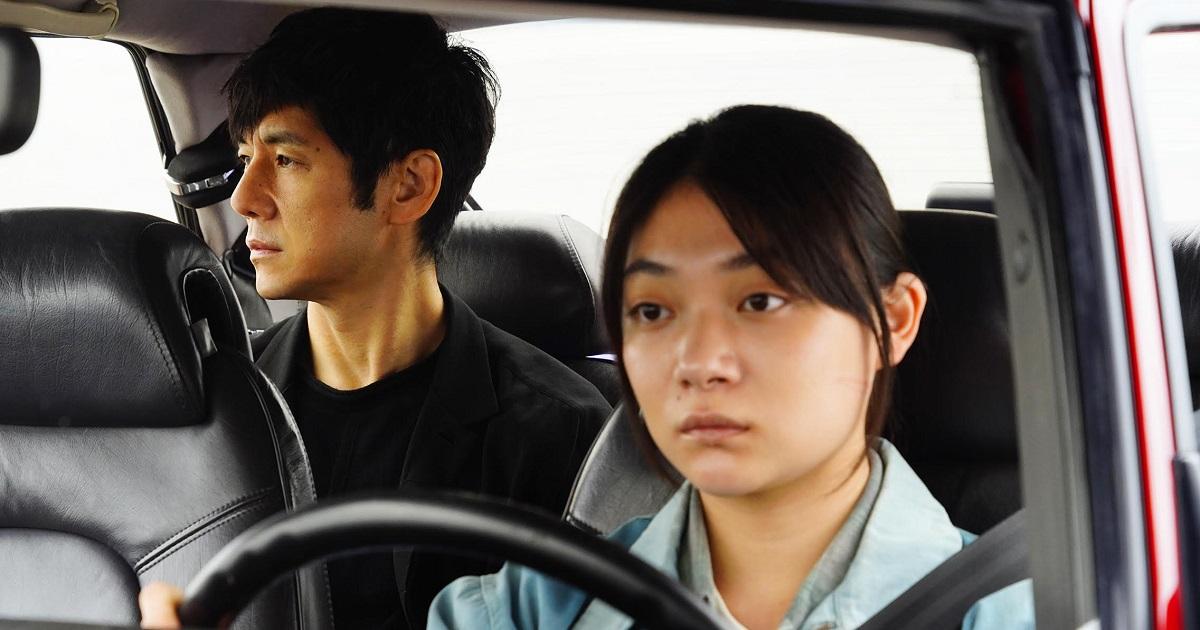 LOS ANGELES — Although he took up anthropology at the Mindanao State University in Marawi City, stage and film actor Perry Dizon has always been passionate about acting.
Born to Pablo B. Dizon and Josefina Y. Pabroquez in Lunao, Misamis Oriental in Mindanao, Perry did not expect that his involvement in the Ryusuke Hamaguchi Japanese drama film, "Drive My Car" would put him in the spotlight what with the film getting a nomination at the 79th Golden Globe Awards and is shortlisted at the 94th Academy Awards.
Co-written and directed by Hamaguchi, the film is based on the short story of the same name by Haruki Murakami from his 2014 short story collection, "Men Without Women."
Perry, who grew up in Maco, Davao de Oro, portrays Peri Dizon and speaks Tagalog in the movie where you hear the other actors also speaking in their respective languages—Korean, Mandarin, Japanese, and even Korean sign language.
Others in the cast include Hidetoshi Nishijima as Yusuke Kafuku, Toko Miura (Misaki Watari), Masaki Okada (Koji Takatsuki), Reika Kirishima (Oto Kafuku), Park Yoo Rim (Lee Yoo Na), Satoko Abe as (Yuhura), Jin Dae Yeon (Gong Yoo Soo) and Sonia Yuan (Janice Chang).
We interviewed Perry via Zoom and below are excerpts of our conversation.
How did you get the part and what was your reaction when you got the part?
It was in January of 2020 when I received a text message from Kristine Kintana inviting me for a virtual reading of Anton Chekhov's, "Úncle Vanya" for a Japanese film, which Kristine was the Philippine production coordinator for the Japanese production team.
In April of the same year the Japanese team announced that I am on board, which at that time was the height of global panic and uncertainties, because of the pandemic. I cannot recount what was my reaction during the announcement. But, at the back of my mind: This is the chance to gain my freedom in getting out of Manila, (I was already a locally stranded individual during those times), and to go back home to Mindanao was an agenda when the film wraps in December.
Did you realize that it would be a Golden Globe nominee and is shortlisted for the Oscars?
Back then while reading the first draft of the screenplay, I was already moved by how powerful it was. So, literati and brilliant, indeed. This piece has an edge and would stir great interest for audiences, as I recall my thoughts. But, reaching as far as a Golden Globe nominee and in the shortlist at the Oscars was never in my imagination and so thankful for this fringe benefit that "Drive My Car" has garnered throughout its journey.
Do you feel vindicated to become an actor especially to your late father?
My customary Q & A with my late father went this way: "What is next after the applause?" And my ready answer: "Move on to the next play," is still going on up to the present.
For us creatives, our endeavors and pursuance to our field of choice is a never-ending quest and learning for refinement. You are somehow vindicated to have chosen being an actor as a profession, but it doesn't stop from the praises and applause. We have to move on to the next film assignment or project that come along the way. And I think as actors get older, the chances of playing different ranges are an awesome job in perfecting a pursuit. I just don't know about movie stars who don't want to get old.
What made you change your career from anthropology to acting?
When I was with Sining Kambayoka Ensemble at the Mindanao State University as a resident actor of the company, I was also a student of anthropology. The scholarship I got from the university was by being a member of the university's theater company, the Sining Kambayoka Ensemble.
When I finally landed in Manila, I sought refuge and was living with my teacher and mentor, Frank G. Rivera, Sining Kambayoka's founder and executive director who is now based in Manila and was writing for the great Mario O'Hara and designing his films.
The new kid in town wants to try what a six-lane city has to offer; we only have two in our valley. I was thinking at that time, applying at the National Museum to pursue my "Indiana Jones" aspiration hoping to be assigned in an archaeological site.
But one night, an overwhelming experience to this provincial dude in a complete turnabout happened. Now he wants to pursue professional theatre after watching a grand Filipino Opera at the Cultural Center of the Philippines, "La Loba Negra" directed by the late Peque Gallaga and George V. Ledesma. It was astounding in a creepy contrast in pitch and instrumentation that reverberated in the main theater of the CCP and the colossal design which seemed engulfing as you listen to the haunting voice of Fides Cuyugan-Asensio.
I got goose bumps! Right there and then, I decided. This is the call!
Serendipity or whatever, I was lost inside the CCP navigating the hallway after the opera ended and found myself in a rehearsal hall of a Brechtian play which took my attention—same style of mounting a play we do in the university theatre back in college.
I sat in one corner and watched and left after the company took a break. The stage manager, Hope Matriano who hurriedly approached me while I was about to leave the rehearsal uttered: "I saw you from afar watching the rehearsal. Kulang pa kami ng koro. Are you interested to join us?" And for the next 25 years, I stayed on with Bulwagang Gantimpala now named Gantimpala Theater Foundation.
By the way, the director of that play, "Bien Aliktad" by Dong Delos Reyes, was Joel Lamangan, who has been doing good theater pieces in the '80s aside from being an assistant director to National Artist for Film, the late Ishmael Bernal.
How was it working with Hamaguchi? Your costars?
Hamaguchi's style is akin to what we do in theater in a different manner, which I missed so much, both the shooting team and performing on stage.
After shifting full time to acting for films in the last 12 years or so, I was savoring every moment of "Uncle Vanya" while it was played on stage as director Hamaguchi was filming us. This maybe the feeling of co-actors in the play/film, too, because we just go on so smoothly, though we were delivering lines in our native languages. The body navigates naturally and reacts accordingly with multilingual sounds you hear as the piece was in progress. It was a very interesting and brilliant major breakthrough.
What was your reaction after you watched the Making of Drive My Car?
Nostalgia. That's the feeling that haunts you after watching the documentary of Teruhisa Yamamoto, our producer, a filmmaker who shot "The Making of Drive My Car."
It is maybe because I am part of it? It was so personal even if you don't turn on the translator app, still you understand what is going on in most of the scenes. You will just read the body language of the people moving on screen, then you'll be amused, laugh hard, feel melancholy and cry, especially the last stretch of the two-hour documentary.
You'll see the drama king and queen in everyone and surprisingly the stoic Hamaguchi, when it was his turn to deliver his speech and cry. Yes, from his body language, the feeling of joy and fulfillment was so transparent. This gathering of artists from different parts of Asia was all so focused and passionate in their assigned tasks, from the producer down to our very efficient production assistants were all outstanding!
You have also worked with Lav Diaz, Brilliante Mendoza and Joey Javier Reyes. How was the experience of working with a Japanese director?
Lav, Brilliante and Joey have one thing in common—they speak Tagalog as they direct actors. In Hamaguchi's case, there is a go-between translator who will flesh out vividly and visually what he wants in the scene while directing actors. Translators too were very good and efficient making sure that the direction is accurate, and everyone is on the same page. Challenging, indeed.
Why do you think Hamaguchi gave you the part?
After a series of auditions virtually, you will not sense from their body language if they like what you have just read or recited, because everyone in the panel was so formal and stoic. Intimidating in a certain way and yet relaxed. You don't know exactly what they're looking for.
But when they let me hand-in a clip from my previous work with longer screen time, which I submitted my seven-minute monologue from "Enemy Within," I said to Kristine: "This is it, Kints, my make-or-break card." So, that clip, maybe was the key to the test that you can carry a scene all by yourself, perhaps? I am not sure.
Coming from a small town like Maco, what would you advise aspiring actors from the Philippines who want to follow your footsteps?
Wow! Who wants to follow the footsteps of a person, who back then when he was starting can't even feed himself? Pursuance in doing art requires a lot of patience and dedications. You have to be passionate every time you say yes or commit to a project. And come on time prepared.
This endeavor requires lots of waiting, tolerance, and stoicism. This is not an overnight achievement. This needs hard work and perseverance. More so, this is not a glamorous job. Exit at once if you don't want your hands to get dirty. And if you endure all those trials, then welcome to the journey. Reminder: It is a bumpy road ahead and be prepared for a detour.
What are your next projects now? You are also a director. What projects are you planning to do?
As I have stated above, this endeavor requires a lot of waiting, tolerance, and stoicism. But, in order to be productive, you can plant your own tomatoes and vegetables. Edit some materials stored in your stocks of hard drives and learn new skills. We all know that this is a never-ending restrictions endeavor, to move freely just like the olden days and it is being challenged right now by this on and off lockdown. Very uncertain situation—the bumpy road ahead.
But, come hell or high water, you cannot stop creative minds to produce pertinent work of arts.
So, with Julienne Ilagan from Cagayan de Oro my producer and co-writer, whom I have been collaborating virtually by Zoom for a year now since I arrived in Mindanao, we have already submitted to the National Commission for Culture and the Arts my Documentary-Narrative, "Beneath the Multicolored Summer Sky" which I been editing since I came from the shoot in Hiroshima.
We brought the material to Arnel Barbarona in his studio in Nabunturan, Davao de Oro, the next valley from my location here in Maco, who did the sound engineering, color grading, musical score, and the final cut of the film before it was sent to Julienne for submission to NCCA.
Right now, I am simply tending to my plants and the cats and from time-to-time revisit and edit another film stocked from the hard drive which I shot in Switzerland in 2016 with Evelyn Vargas-Knaebel and husband Martial with our friends from Locarno which we are planning to apply for a post-production grant. This is the detour.
But it is still a beautiful world.
—MGP, GMA News