Filtered By: Showbiz
Showbiz
SB19 takes U.S. by storm, shuts down Hollywood Boulevard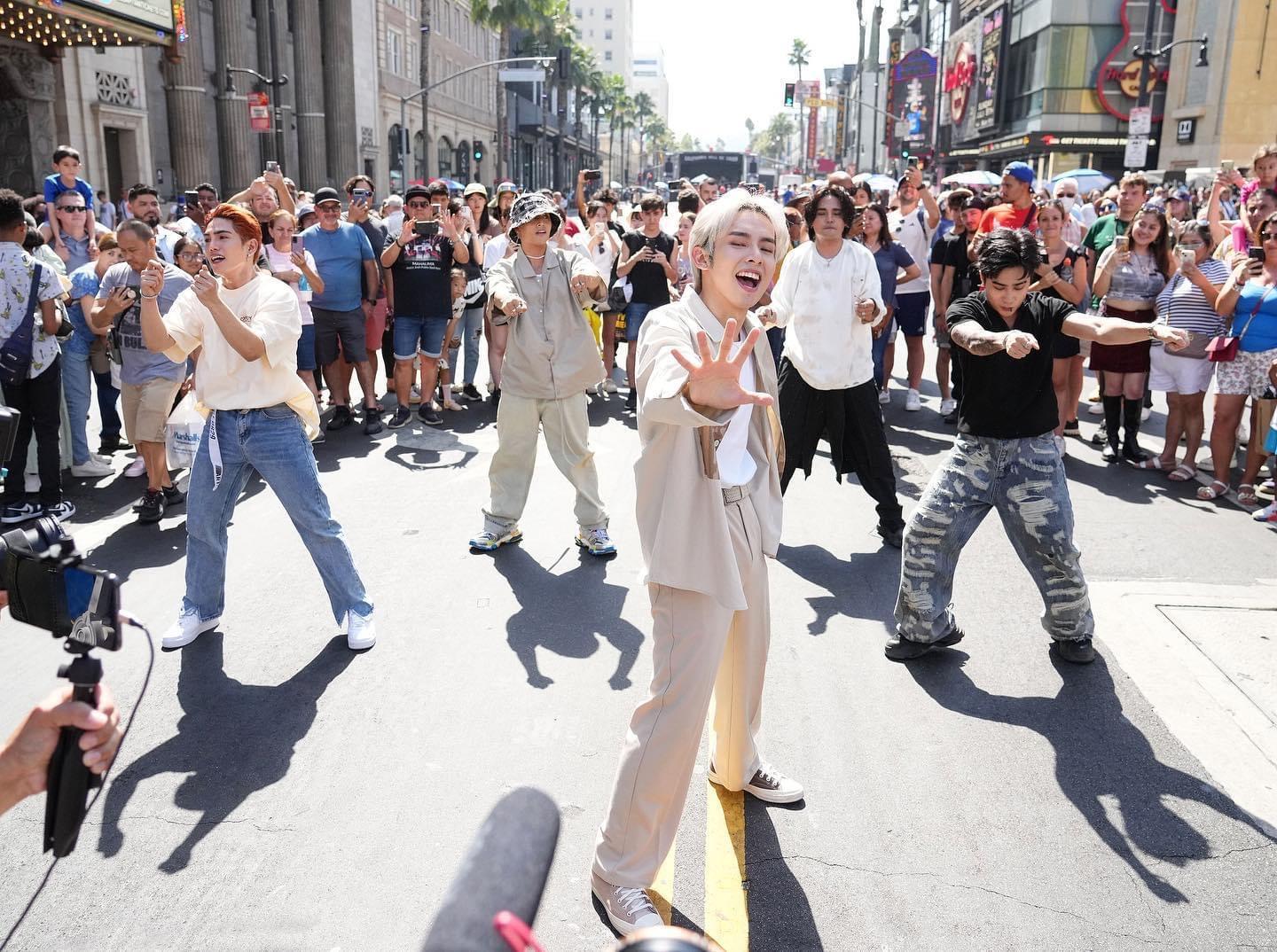 LOS ANGELES – SB19 is getting hotter than the triple-digit summer weather in California.
Their concerts across the United States, part of SB19's 2023 Pagtatag! World Tour – their second global tour since they made their debut in 2018 – were all sold out.
"They did it again! First it was WYAT (World Tour), and now Pagtatag," said Anna Puno, producer of the jam-packed Los Angeles show that was held on July 29.
Many of SB19's loyal fans traveled to LA and San Francisco all the way from other states to see the group perform live, Puno said.
Fans couldn't get enough of the P-pop kings. On July 30, they headed to the Wish USA studio in North Hollywood and cheered wildly as SB19 arrived to perform their songs, "I Want You," "Liham" and "Crimzone."
SB19: A'Tin "our forever home"
The group told Wish USA they were pleasantly surprised to see their fan base in the U.S. getting bigger and becoming more diverse. There were many non-Filipinos at their concerts, who sang along knowing the Filipino lyrics by heart.
They thanked their legion of fans, called A'Tin, for being their "forever home" and their source of inspiration as they aspire to become a potent P-pop force on the global scene.
SB19 and its connection to A'Tin are "truly amazing," said UNTV reporter Kristy Rosacia. "I've seen so many performances by Filipino talent but have never seen such incredible energy and so much excitement among fans."
Before heading to the Wish USA studio on Sunday, the group shut down Hollywood Boulevard where they shot a music video across from the historic El Capitan Theater and the Hollywood Walk of Fame. They performed their hit songs "Gento" and "Bazinga" to the delight of screaming fans and shocked passers-by.
SB19 Day and Disneyland
In Northern California, the San Mateo County Board of Supervisors declared July 28 as SB19 Day and honored the P-pop phenom, along with Starmedia Entertainment, for "exceptional achievements in promoting Filipino culture, music and the arts on the global stage."
After two consecutive weekends of back-to-back shows, the boys – Josh, Pablo, Stell, Ken and Justin – took a break from work on July 31 and headed to Disneyland for some much-needed R&R.
SB19 will be on the East Coast this weekend: Aug. 5 in New York and Aug. 6 in Washington DC. They will begin their Canada tour next week: Toronto (Aug. 11), Winnipeg (Aug. 13), Vancouver (Aug. 18) and Edmonton (Aug. 20).
— LA, GMA Integrated News