Filtered By: Showbiz
Showbiz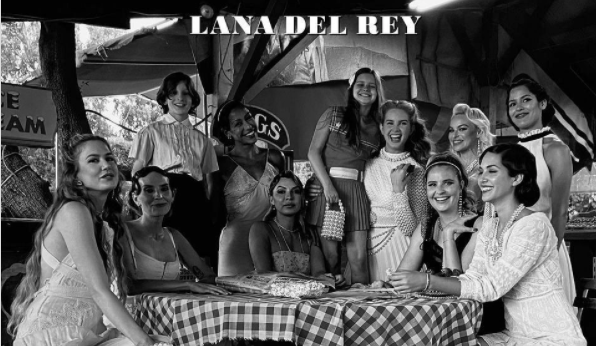 LOOK
Lana del Rey draws negative comments after releasing new album cover
The cover of Lana del Rey's latest album "Chemtrails Over the Country Club" has sparked some negative comments regarding diversity on Instagram.
The said album art features a black-and-white photo American singer sitting at a table, surrounded by several women in vintage get-ups.
According to the Los Angeles Times, some netizens expressed their shock in the comments and pointed out how all the women on the cover appeared to be white — which was not the case.
"Are you anti black and POC (people of color)? In this time in America it's more important than ever to show women of all shades. Please think about that next cover," one of the commenters said.
Lana addressed the negative backlash with a statement saying: "My beautiful friend Valerie from Del Rio Mexico, my dearest friend Alex and my gorgeous friend Dakota Rain as well as my sweetheart Tatiana."
The singer went on to say that "these are my friends, this is my life. We are all a beautiful mix of everything- some more than others which is visible and celebrated in everything I do."
"In 11 years working I have always been extremely inclusive without even trying to. My best friends are rappers, my boyfriends have been rappers," Lana said.
"My dearest friends have been from all over the place, so before you make comments again about a WOC/POC issue, I'm not the one storming the capital, I'm literally changing the world by putting my life and thoughts and love out there on the table 24 seven. Respect it," she added.
This was not the first time Lana Del Rey made headlines over a diversity issue.
The singer recently faced backlash after invoking the names of women artists of color like Beyoncé, Doja Cat and Nicki Minaj as she defended herself against accusations of "glorifying abuse" in her recordings.
She just dropped the music video for "Chemtrails Over the Country Club," the title track of her upcoming album to be released March 21.
— Margaret Claire Layug/LA, GMA News