Filtered By: Showbiz
Showbiz
Han So Hee reveals spending months in action school, gaining 10 kg to prepare for role in 'My Name'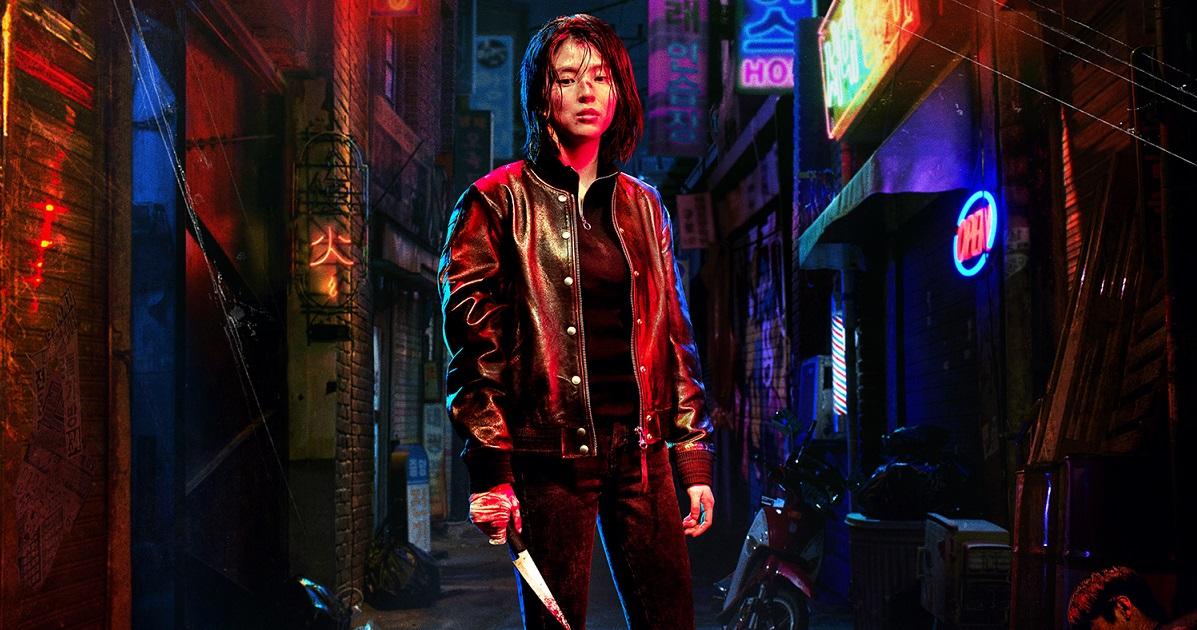 Han So Hee revealed that she spent almost three months in action school and gained around ten kilograms after working out to prepare for her intriguing role in revenge-driven drama "My Name."
In the Netflix press conference on Tuesday, So Hee said she thought at first that she would be able to pull off the role easily, but she stood corrected later on.
"It requires a lot of time," she said. "I needed to make good choreography in every scene and I was also worried about not hurting anyone so I had to be careful all the time so that's very challenging."
While the other cast members trained in action school for two months, co-star Park Hee Soon, who plays the role of a drug cartel leader, said that So Hee trained for three months.
According to "Itaewon Class" actor Ahn Bo Hyun, who plays the role of the drug investigation unit's star, he first met So Hee in action school and he was deeply impressed with how passionate and hard she trained.
Aside from attending action school, So Hee shared that she would always carry a knife with her just so she could get used to it. Because she worked out a lot and got to eat what she wanted, she gained 10 kilos.
"Normal sit-ups I think I can pull off up to 30 sit-ups in one sitting and after this series I've developed quite a lot physically so I'm learning kickboxing these days," she said.
To prepare more for the role, So Hee said that she had to look at different styles of martial arts and research on other action films with female leads such as "Atomic Blonde" and "Old Guard," especially to make action scenes where the female main character wins against multiple male opponents.
"I had to focus on hitting the vital parts of opponents. I actually referred to a lot of movies to show me that," she said.
The biggest challenge for her, however, when she did the fight scenes was avoiding hurting others.
"I was practicing a lot not just to protect myself but not to hurt anyone and finish the project safely," she said.
So Hee also said that the action scenes in "My Name" are quite different and can be described as "desperate."
"You put your life at risk for those action scenes. The action scenes in 'My Name' are very desperate. They're just in it for life. They are just protecting themselves for their life," So Hee said.
"My Name," which features other actors such as Kim Sang Ho, Lee Hak Ju and Jang Yull, revolves around Ji Woo, who witnesses her father's death at a young age and decides to seek vengeance. After enlisting the help of the largest drug cartel's leader, she penetrates the police force under a different name.
It is set to premiere on Friday, October 15, exclusively on Netflix.
—MGP, GMA News