Filtered By: Showbiz
Showbiz
'Papa Mochi' again? James Corden apologizes to BTS, ARMY on air for past joke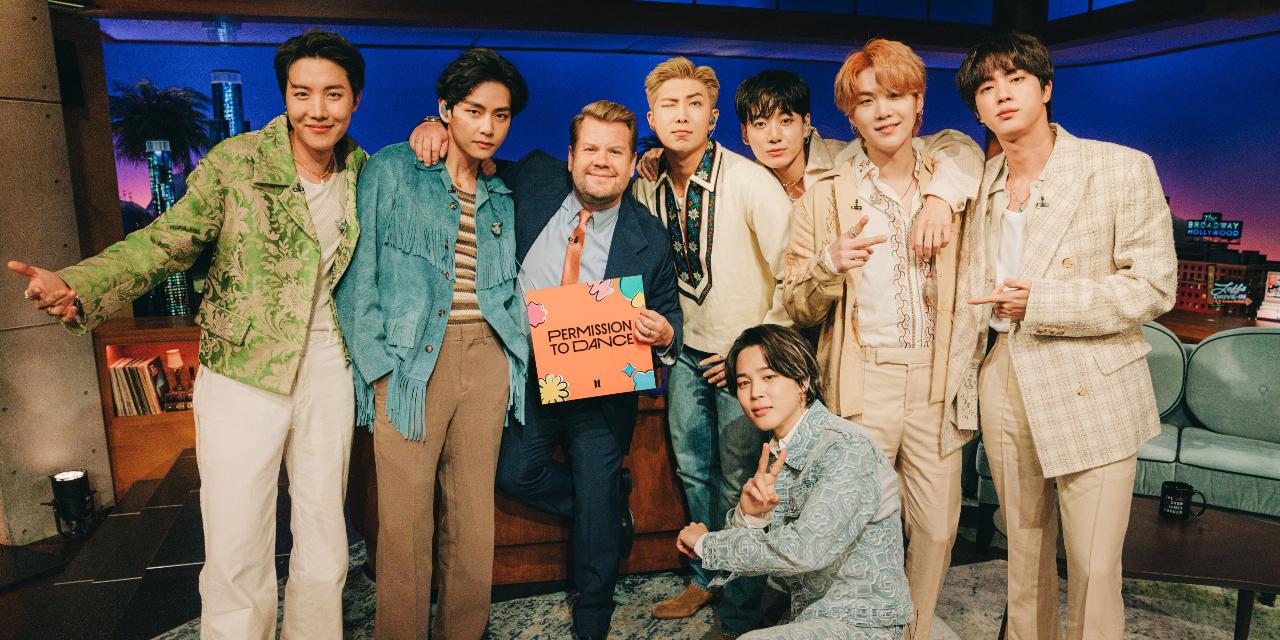 James Corden has finally apologized to BTS and their fanbase, ARMY, for his past joke that caused a storm online back in September.
During BTS's guest appearance at his show "The Late Late Show With James Corden," team leader RM immediately brought the topic up.
"You've been in some hot water with ARMYs, he said. "Are you alright?"
James took the chance to clear the air and said that he didn't think the joke were in "any way offensive to anybody."
"We said that your fans were 15-year-old girls, which is of course is not true, because I'm 43 years old and I consider myself as one of the biggest BTS fans on planet Earth," he said.
Addressing BTS, he added, "I hope you know this, we absolutely love you and we love the entire ARMY."
James also said that he respected ARMY because he has witnessed them at their "absolute best, when they are a true force of good."
"The prospect of doing anything that may have upset them, I didn't enjoy that feeling," he said.
RM then replied, "Hey, James, it's alright, we appreciate your apology."
When James asked Jimin if he was still "Papa Mochi," a nickname given to him by the vocalist and dancer two years ago during their popular Carpool Karaoke, Jimin said, "Papa Mochi, I believe you."
James
received backlash
in September due to his remarks over the appearance of BTS at the 76th United Nations General Assembly.
In a now deleted video earlier shared on "The Late Late Show" Twitter account, the English TV host said during his spiels that the UN had "unusual visitors."
"Historic moment. It actually marks the first time 15-year-old girls everywhere found themselves wishing that they were Secretary-General António Guterres," he added. —JCB, GMA News