Filtered By: Sports
Sports
Kai Sotto signs with Australia NBL's Adelaide 36ers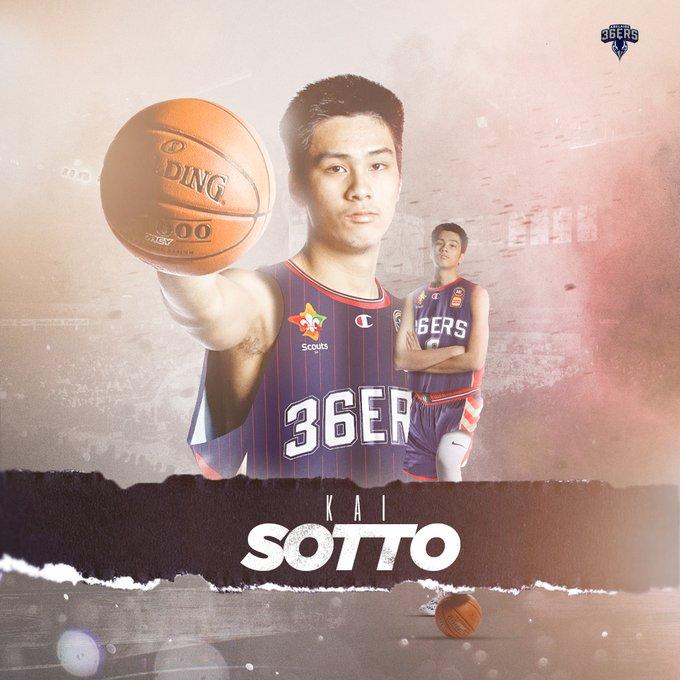 Kai Sotto's team on Wednesday announced that he will play in Australia's National Basketball League.
The move was also confirmed by the NBL club Adelaide 36ers on its social media account.
The Adelaide 36ers are pleased to announce that rising young Filipino talent @kzsottolive has signed a multi-year deal with the Club from NBL22.

Read more: https://t.co/3aJxu6WlCH#WeAreSixers pic.twitter.com/xpVbBZD7Vu

— Adelaide 36ers (@Adelaide36ers) April 21, 2021
Sotto's team, which included Patty Scott, CEO of East West Private, and Joel Bell, president of Bell Sports Inc., a partner of EWP in looking for basketball opportunities for their players, made the announcement about his move to Australia in a roundtable interview organized by Smart on Wednesday.
Kai had previously joined Ignite, the pro pathway program of the NBA G-League, but Sotto's team said that after some coordination with the NBA, they found out that he was not yet eligible to declare for the 2021 Draft, due to it not being enough time from his high school graduation.
They went out in search of other opportunities in the meantime and they believe playing in the NBL will allow Kai to do two of his priorities: play for the Philippine national team and eventually, get into the NBA.
The NBL is the league where LaMelo Ball played before he was drafted third overall in the 2020 NBA Draft.
"When Kai was ruled that he was not going to be in the 2021 draft, it surprised a lot of people," said Bell, who also shared that there were NBA teams that had interest in selecting the Filipino in the draft.
"Kai was kind of happy that of all the places we were talking about, Australia was the closest to the Philippines. It was certainly a lot closer than Russia, so he was happy about that," Bell added.
Adelaide 36ers head coach Conner Henry said they are excited to welcome Sotto to their team.
Kai will be joining a 36ers squad that last made the playoffs in 2018. They failed to make it in the previous two seasons and currently sit in 7th out of 9 teams with a 10-14 record in the ongoing 2020-2021 season.
"We're excited also to get not only Kai here, but hopefully get his family, and the people that represent him here to Adelaide to see what we're really trying to build here," Henry added.
36ers team manager Jeff Van Groningen added that they are looking forward to be a part of Sotto's basketball journey.
"The young man is on the path. He has work to do. He's aware of the work that's ahead of him, but he's also a talented and gifted young guy that has the physical attributes as well as the interest and love of the game," Van Groningen said.
Kai signed under the NBL's Special Restricted Player provision, which allows him and other players from the Asian region to be considered as locals, not imports, under league rules.
Also signed under this provision was Japanese player Yudai Baba, a former B.League Finals MVP and NBA G-League player who plays for Melbourne United.
Sotto announced in the same press conference that he will join Gilas Pilipinas in the upcoming FIBA Olympic Qualifying Tournament and the FIBA Asia Cup.
Sotto, standing at 7-foot-3, last visited the Philippines early this year for the supposed final window of the FIBA Asia Cup Qualifiers. —JMB, GMA News