Filtered By: Sports
Sports
Gilas win over Korea a 'great moment for Filipino basketball', says Tab Baldwin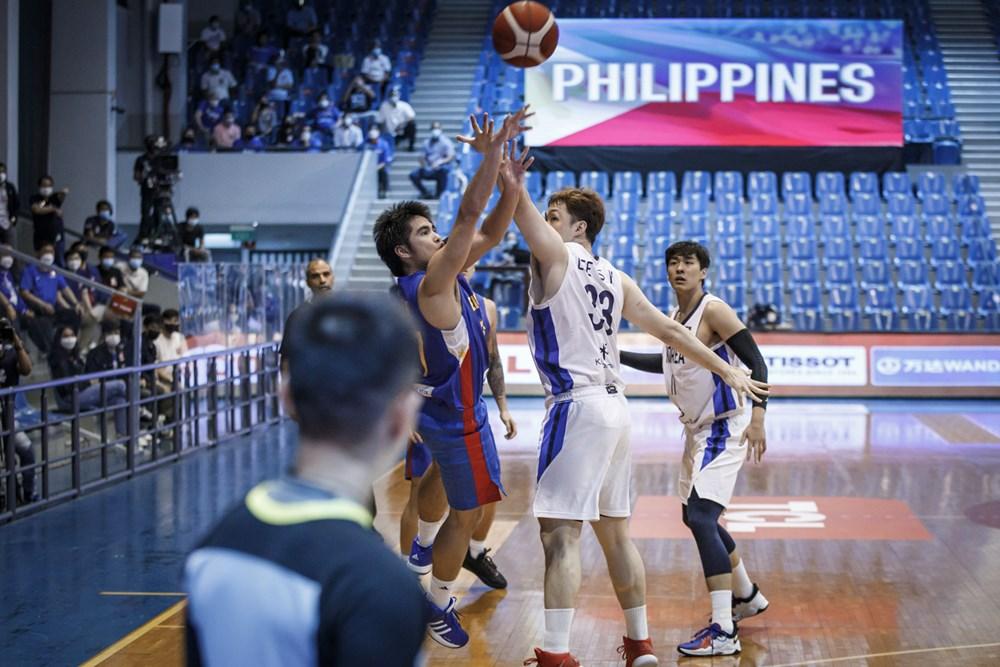 For Tab Baldwin, the Philippines' win over South Korea in the final window of the 2021 FIBA Asia Cup Qualifiers is a testament that the future of Filipino basketball is in good hands.
It was SJ Belangel's game-winning triple that put broke the Korean curse anew as Gilas Pilipinas walked away with a hard-fought 81-78 victory, earning themselves a seat in the 2021 FIBA Asia Cup in August.
And the decorated mentor was nothing but proud of his wards.
"It's a great moment for Filipino basketball so I think it's just a reward for the work that these young fellows have put in," said Baldwin during the post-game interview.
"It was a great game of basketball. I think I would probably characterize the game as we were shocked at the beginning of the game with the physicality of Korea and it gave us a hard time and we didn't have a good first quarter but then we talked about it and we just started grinding."
Baldwin, though, admitted that there were lapses on their part during the first two quarters as they ended the half trailing, 36-44.
It was only in the third quarter that the Filipinos started making runs of their own as they capped the canto trailing only by one, 56-57
Baldwin also said that it was unfortunate that Filipinos weren't able to witness the historic feat up close as the country is still fighting its battle against COVID-19 pandemic.
The American-New Zealander mentor, however, hopes the win would bring something to be proud of for the Filipinos.
"It's exciting. It's a shame we didn't have 20,000 people in MOA (Arena) watching that," the Ateneo mentor said.
"But what we did have, we had a country behind us to make us feel how much the country wanted something positive and I think we were all extremely proud to be able to bring something surprising."
Although they have secured a spot in the regional cagefest, the job isn't done for Gilas.
They would still face Indonesia on the 19th and Korea again on the 20th to try to finish the Qualifiers on a high note.
—Bea Micaller/JMB, GMA News