Filtered By: Sports
Sports
Kai Sotto unlikely to return in NBL Blitz as Adelaide prepares for season opening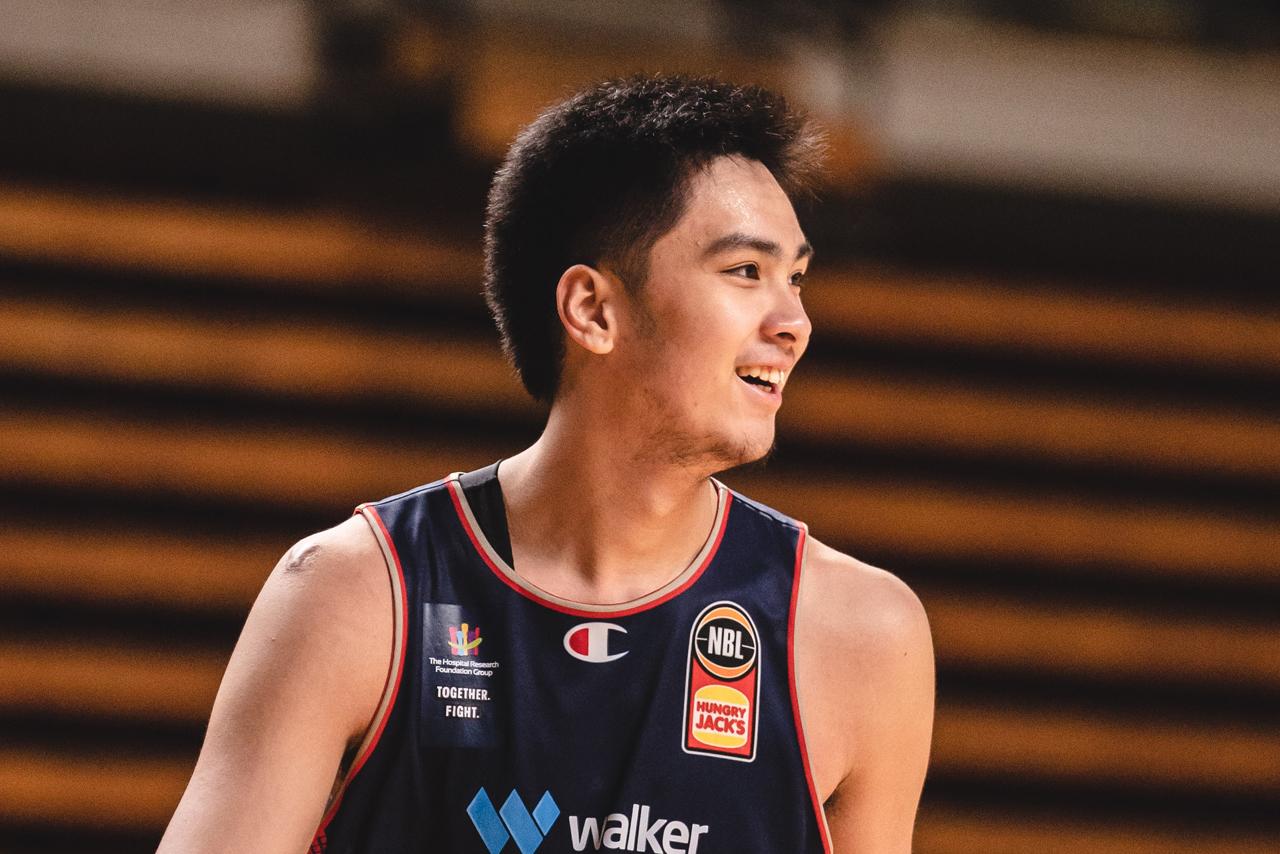 It is unlikely that Kai Sotto will see action in the remaining two games of the Adelaide 36ers in the pre-season tournament National Basketball League (NBL) Blitz.
In a press conference organized by Tap DMV on Thursday, Adelaide head coach CJ Bruton said the team is making sure Kai and the rest of his teammates are healthy and prepared for the upcoming season, which will start on December 3.
"Right now, maybe, I don't think we will see him anymore between now and our first game," Bruton said to members of Philippine media.
"It's more of just managing him and making sure he's healthy and able to do everything and get to cross the line of ticking all the boxes that we want every player on our roster to do and make sure that everyone's healthy. Managing everyone is important for us," he added.
After playing in the first game of the Blitz, where Sotto made seven points and five rebounds, the 36ers decided to sit him out in the next two games.
Adelaide said Sotto was not included in their third game's roster due to "soreness," although did not indicate other details about it.
"The game plan has always been to make sure that every player has many games, win as many games, and have as many healthy bodies as possible," Bruton added.
Adelaide, which is currently second in the Blitz standings, will still play the Perth Wildcats on Friday and the Brisbane Bullets on Sunday.
Bruton, however, praised Sotto's development in the league.
"He's been amazing. Being a young kid who adapts and learns on the fly, he has grown leaps and bounds from where he started until now," the Adelaide coach said.
The 36ers will face the Wildcats in the opening of the regular season.
Tap Digital Media Ventures, which handles Tap Go and Tap Sports, will carry the games of Sotto on their platforms. — LA, GMA News