Filtered By: Sports
Sports
FIBA
Gilas Pilipinas suffers beatdown vs New Zealand in 3rd window of World Cup qualifiers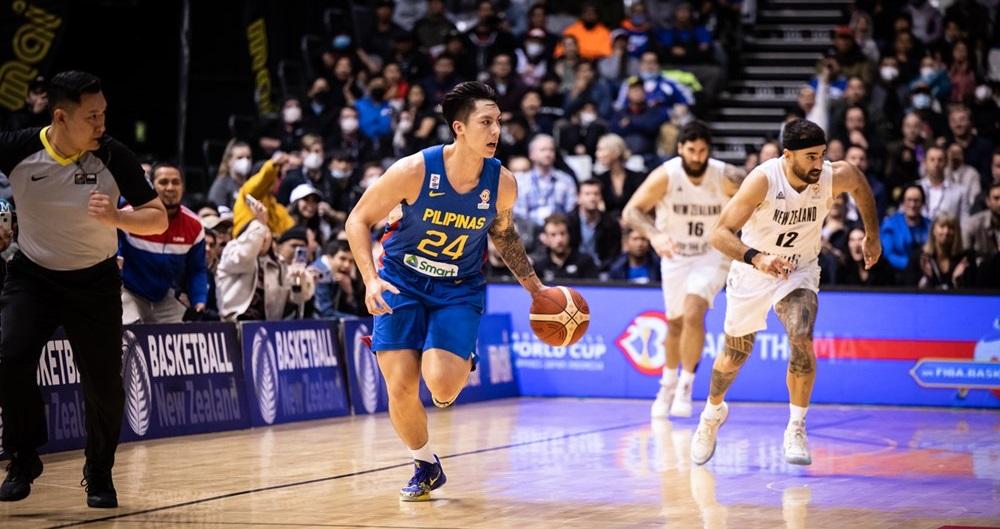 Gilas Pilipinas suffered a beatdown against New Zealand, 106-60, in their first game in the 2023 FIBA World Cup Asian Qualifiers on Thursday in Auckland, New Zealand.
The Tall Blacks relied on a strong first half, where they pounded the national team and limited them to just eight points against their 24-point rampage to end the half at 47-21. Gilas trailed, 23-13, in the opening frame.
After a dismal first half, the national team made a more impressive showing in the third quarter, with Gilas scoring 22 points, but New Zealand still held a 73-43 lead heading into the payoff period.
However, the Tall Blacks continued to take control of the game in the fourth period and made 33 points against Gilas 17 which eventually handed them their fourth win in the tournament.
Rhenz Abando and Carl Tamayo were the only players from the Philippines who scored in double digits, with 11 and 16 points apiece.
Dion Prewster made 15 points, while Finn Delaney made 14 for the Tall Blacks. Ethan Rusbatch and Jordan Ngatal made 12 points each, with Corey Webster and Shea Ili tallying 11 and 10 points each.
In the previous window of the qualifiers, New Zealand also defeated Gilas, 88-63.
Gilas now has a 1-2 card in the tournament as they head back to the country for their match against India on Sunday night at the Mall of Asia Arena.
The Philippines, along with Japan and Indonesia, will host the 2023 FIBA World Cup, which assures the country of a spot in the tournament.
The Scores:
Philippines 60 - Tamayo 16, Abando 11, Lopez 8, Ramos 6, Ravena 6, Quiambao 4, Belangel 3, Abarrientos 2, Navarro 2, Chiu 2, Ildefonso 0.
New Zealand 106 - Prewster 15, Delany 14, Rusbatch 12, Ngatal 12, Webster 11, Ili 10, Vodanovich 8, Britt 7, Cameron 6, Smith-Milner 5, Timmins 4, Harris 2.
Quarter scores: 13-23, 21-47, 43-73, 60-106.
—MGP, GMA News