Filtered By: Sports
Sports
NBA
Bam Adebayo helps Heat top league-leading Celtics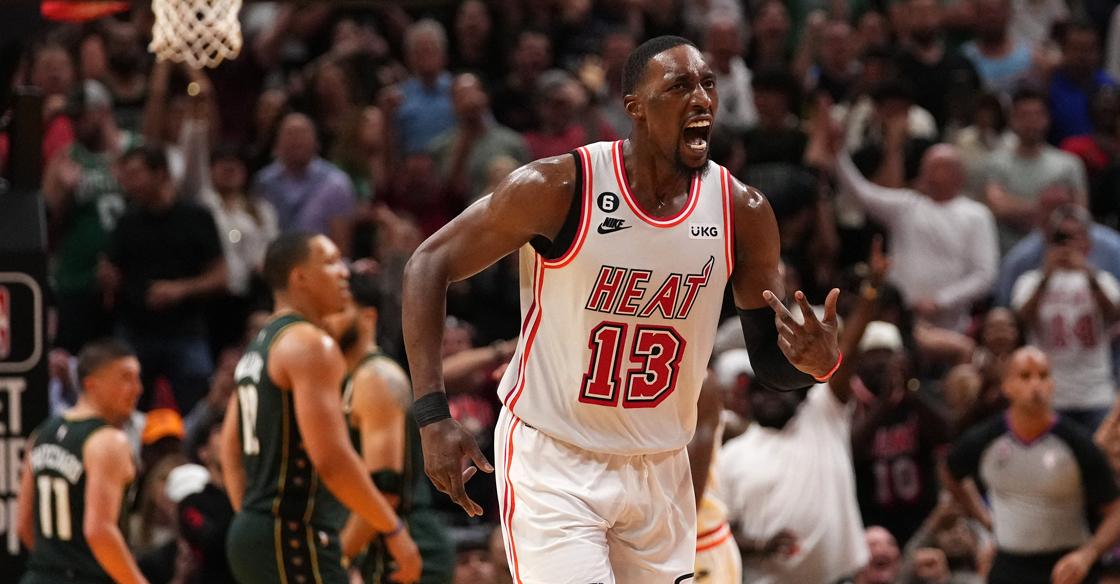 Bam Adebayo had 30 points — including the go-ahead jumper in the lane with 20.4 seconds left — to lead the host Miami Heat to a 98-95 win over the Boston Celtics on Tuesday night in South Florida.
Jayson Tatum led Boston with 31 points, 14 rebounds and seven assists. Derrick White added 23 points for the Celtics, who blew a 14-point, third-quarter lead.
Miami is 11-5 over its past 16 games. The Heat have also won five straight home games, including Tuesday's victory over the Celtics, who entered the game with the best record in the NBA.
Adebayo also a game-high 15 rebounds as Miami won without its leading scorer, Jimmy Butler, who sat due to back stiffness.
The Heat also won despite Tyler Herro's shooting woes. Herro scored just nine points on 4-for-19 shooting, including 1-for-7 on 3-pointers. However, Herro stole a Tatum pass with one second left to help seal the victory.
Boston was missing several standouts, including Jaylen Brown (right leg), Malcolm Brogdon (personal reasons), Marcus Smart (right ankle), and Al Horford (back stiffness).
However, center Robert Williams III, Boston's leading rebounder and shot-blocker, returned from a hyperextended left knee. He had 11 points, eight rebounds and two blocks on Tuesday.
Miami, powered by Max Strus' 13 points on 3-for-3 shooting from beyond the arc, led 32-30 after the first quarter. Strus was scoreless the rest of the way.
Tatum also had 13 points in the opening 12 minutes. There were seven lead changes and five tie scores in that first quarter.
The second quarter featured nine lead changes and five tie scores before Boston took control. The Celtics led 58-50 at halftime, shooting 55 percent in the second quarter (including 4-of-9 on 3-pointers). Miami shot just 25.0 percent, including 1-of-9 on 3-pointers.
Adebayo scored 12 points in the third quarter, but Miami was able to shave just one point off its deficit, entering the fourth trailing 82-75.
In the fourth, Miami used a 15-0 run to take a 92-87 lead. Haywood Highsmith and Adebayo each scored six points during that run.
With 2:19 left, Tatum drove the lane for a three-point play, ending Miami's run and closing Boston's deficit to 92-90. With 42.6 seconds to play Grant Williams hit a 3-pointer to draw Boston even with Miami. Adebayo hit the winner on the next possession.
On the heels of Monday's 113-98 loss in Orlando, the Celtics have lost two in a row for the first time since Jan.1 and Jan. 3.
—Field Level Media/Reuters