Filtered By: Sports
Sports
Nesthy Petecio reveals battle with depression before finding Olympic success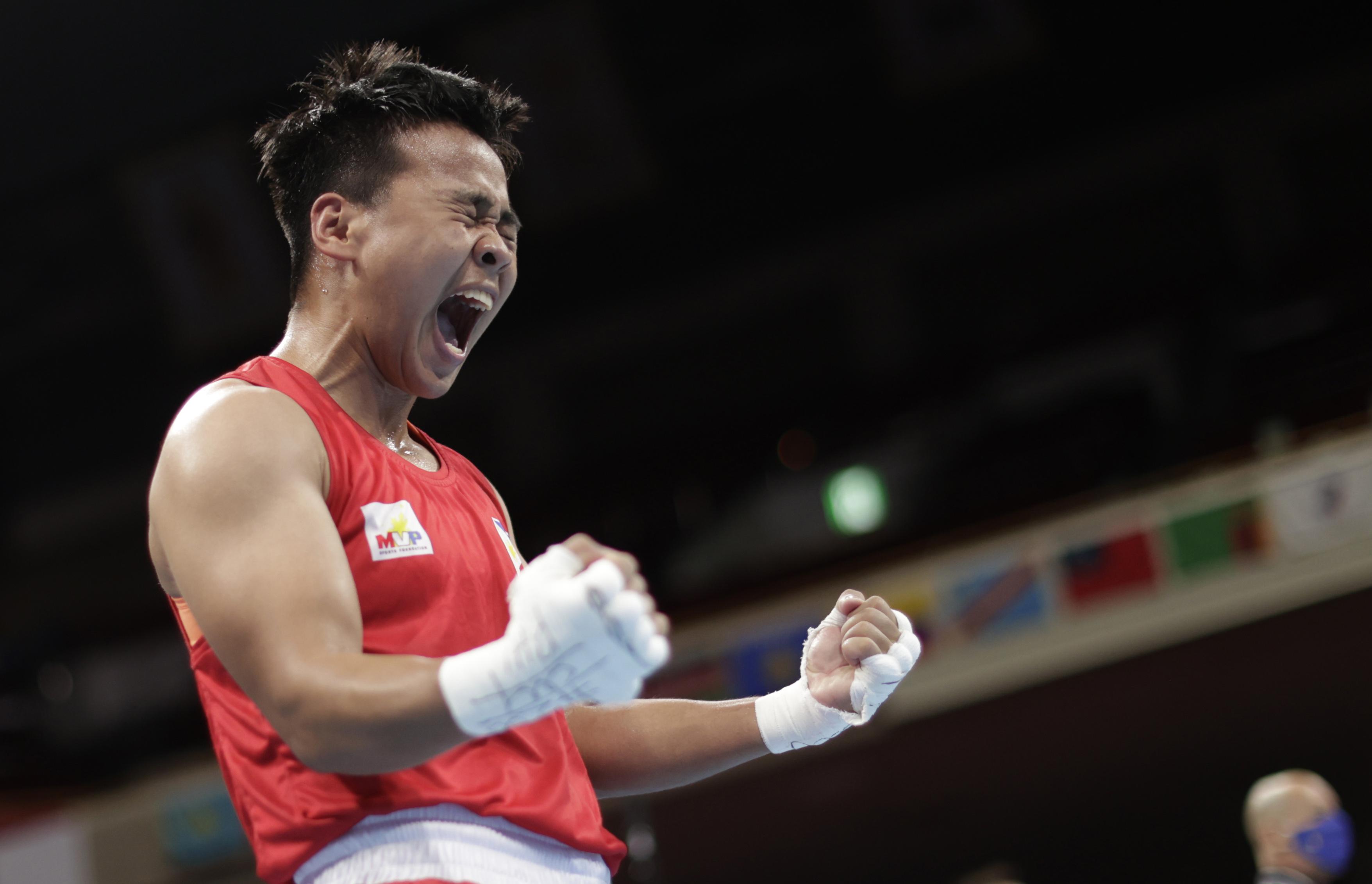 Before she had to face the tough and tall opponents in the Tokyo Olympics, Nesthy Petecio first fought a battle with depression.
In an interview on Stand For Truth, the 29-year-old boxer revealed that a loss during the 2018 Asian Games took a heavy toll on her, and that prompted her to stay away from anything related to boxing for a year.
(Video: Stand For Truth)
"In the Asian Games, the reward for a gold medal was P8 million. It would have been such a good feeling to be able to provide for all the needs of my family. It would've been a big help. But I was defeated in my first bout against China," Petecio shared in Filipino.
"That moment was when I questioned if boxing was really meant for me. Because that was the fight where I really gave my all, but then I was still unable to win."
After that loss, Petecio temporarily stepped away from boxing, a decision she came to with the blessing of her national team coaches.
Instead she shifted her focus on her studies as she continued to attend school at the University of Baguio.
"I told my coaches that I wanted to take a break from boxing, because the depression, the stress was becoming too much. I didn't want to even see [boxing] gloves or a boxing ring, or anything that had to do with boxing."
But prioritizing her mental health in this way proved to be a great benefit, as it wasn't too long before she returned to the sport better than ever.
She competed in the 2019 AIBA Women's World Boxing Championship and the 2019 Southeast Asian Games, and captured the gold medal in both events.
And now, years after questioning her place in the sport, here Petecio stands.
On Saturday, she secured her place in the gold medal match of the 2020 Tokyo Olympics by besting Irma Testa of Italy via split decision, 4-1, in the semifinals of the women's featherweight division of the Saturday at the Kokugikan Arena.
And after August 3, she may be an Olympic gold medalist.
—Bea Micaller/JMB, GMA News