Filtered By: Sports
Sports
Philippine women's football team qualifies for FIFA Women's World Cup for first time ever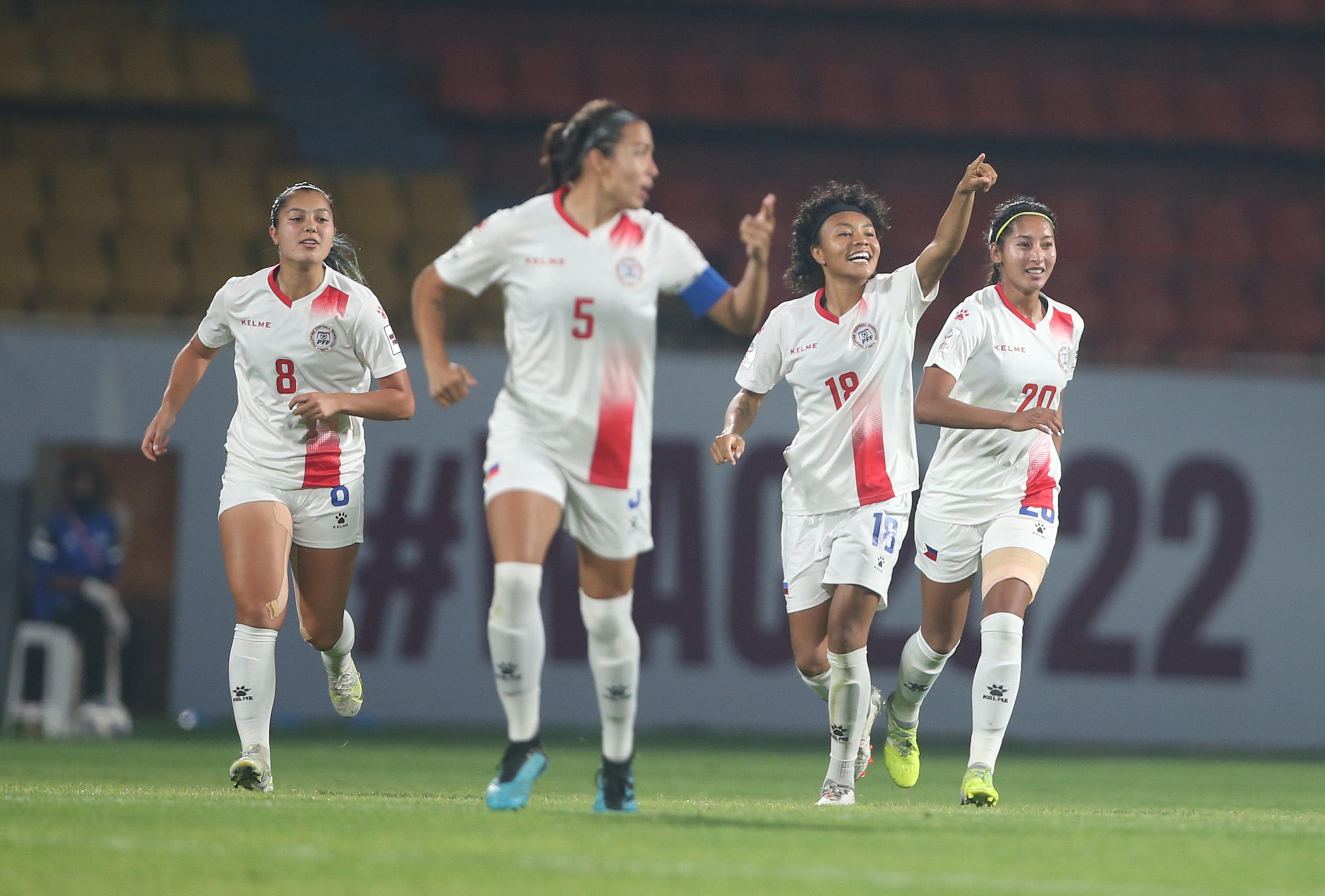 The goal was to make history for the Philippines and it took more than 120 football minutes to fulfill that dream. On Sunday, history was made as the country will officially send its first team to football's biggest stage.
Under the night lights of Pune, India, the Philippine national women's football team booked the country's first appearance in the FIFA Women's World Cup after defeating Chinese Taipei on penalties, 4-3, in the quarterfinals of the 2022 AFC Asian Women's Cup.
The game was tied at 1-1 after 90 minutes and extra time ended.
The Philippines had plenty of chances in the first half but could not break through, giving the match a goalless draw at the end of the chapter.
It took just a short while after the opening of the second half for the Philippines to get its first goal from a technical play between Sarina Bolden, Katrina Gillou, and Quinley Quezada, with Quezada giving the 1-0 lead for the country.
With less than 10 minutes left to play, Chinese Taipei's Zhou Li-Ping delivered the equalizer, which eventually brought the match to extra time.
Things could still not materialize for both teams in the extra 30 minutes given, still having a draw to end the second extra period.
With their backs against the wall, the Philippines scored 4 goals against Chinese Taipei's 3 in the penalty shootout, ending the hard fought match and giving them the World Cup slot.
The Philippines will face South Korea in the semis of the tournament on February 3, while the other bracket will see China going against Japan.
The said countries have also booked their slot, alongside Australia which will be the host country of the Women's World Cup in 2023.
The national women's football team, under coach Alen Stajcic, is the first team to be able to book a slot in either the men's or the women's World Cup.
—JMB, GMA News