Filtered By: Sports
Sports
Execration crawls back from lower bracket, conquers Blacklist to take MSC crown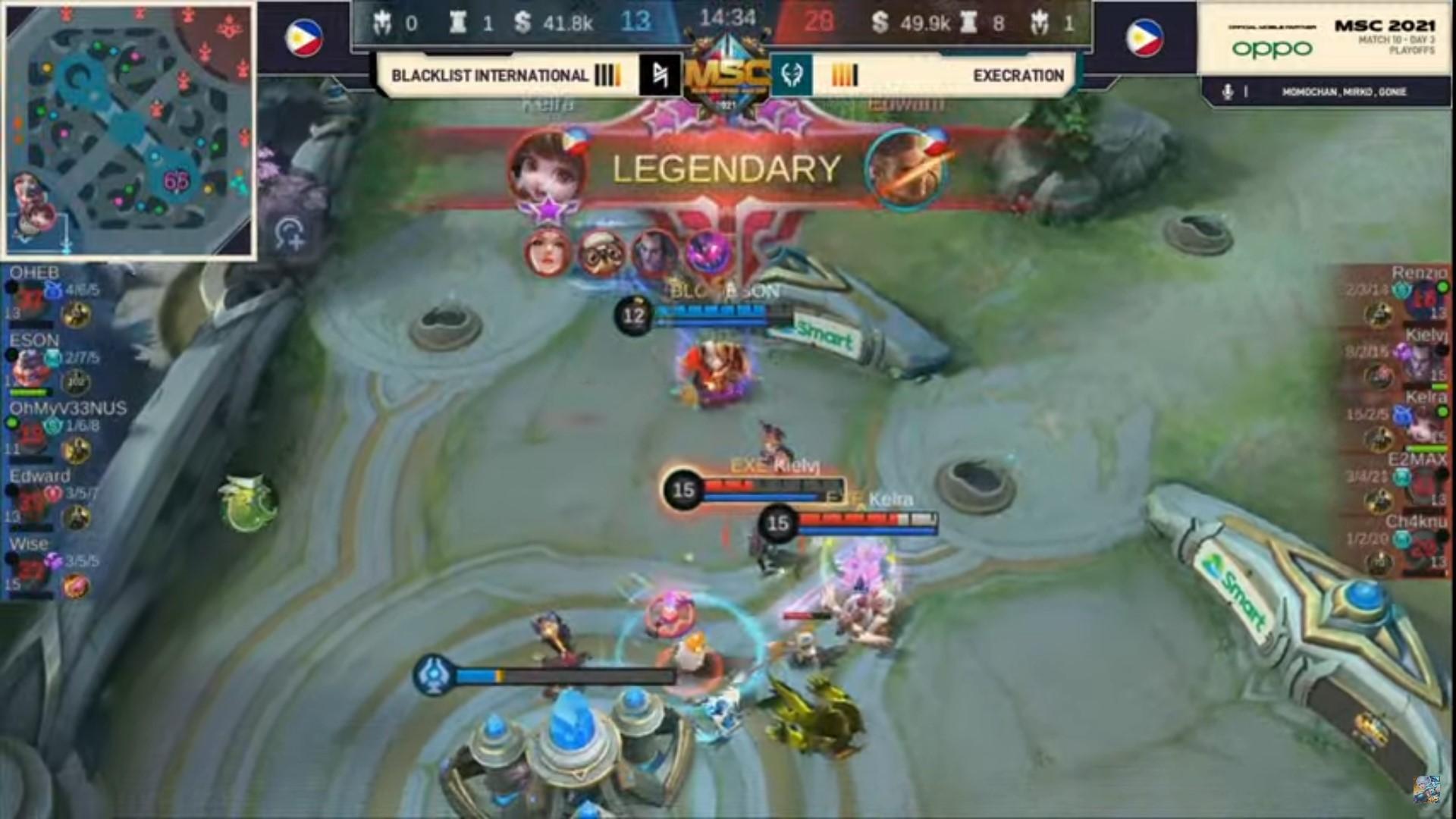 Revenge is sweet for Execration as they took the Mobile Legends: Bang Bang Southeast Asian Cup (MSC) 2021 crown at the expense of their MLBB Professional League (MPL) Philippines tormentor Blacklist International with a dominant 4-1 win on Sunday.
The uncrowned kings finally took the throne that they lost to Blacklist International during the MPL PH grand finals after going up, 3-1. Seemingly like deja vu, they also went up 3-1, only this time they knew what to do and finished off their opponents in convincing fashion.
The Tier One-mentored squad took less than 12mins to pull ahead as they had another textbook Game 1 win. They outmaneuvered Execration on macro strategies as they veered away from skirmishes and focused on objectives, with the two teams combining to score only 13 kills in an 11-minute game.
Kiel "Keilvj " Harnandez then debuted his Brody to lead the fightback in Game 2, starting with a 3-0 exchange in the 6th minute plus the turtle take that shattered the game balance right away.
With Execration taking charge, Renz "Renzio" Cadua (Pacquito) completed a triple kill in the 12th minute that sparked a 4-1 to equalize the series. Joshua "Ch4knu" Mangilog (Mathilda) took MVP honors with a perfect 0-0-14 KDA.
Game 3 was a nip-and-tuck affair from the get-go marked by several gold swings and each team scoring favorable takedowns all throughout the game.
But Execration's draft proved too much in the late game as they scored a 5-1 wipe in an 18th minute clash in the lord area that led to a base turret push a minute later, 2-1.
Game 4 once again went down the wire as both teams engaged in a see-saw battle until Execration completed a 4-0 takedown in the 22nd minute to put them up 3-1 in the series.
Kelra (Lunox) and Kielvj (Ling) once again carried the load for Execration as they posted a 10-2-5 and 6-4-11 KDA, respectively.
They did not let up as they quickly established a 3k gold lead in the 5th minute despite battling a superior early game draft from Blacklist.
Kelra's (Chang'e) triple kill in the 13th minute totally demolished Blacklist's defense as they cruised to a 4-1 win in the 14th minute. Kelra gathered a 15-2-5 KDA.
Prior to the MSC grandfinals, Blacklist had not lost a single match dating back from the MPL PH grand finals and was on a 9-0 tear before Execration took 4 consecutive games against them.
—JMB, GMA News