Filtered By: Sports
Sports
Margielyn Didal at the Tokyo Olympics becomes source of good vibes online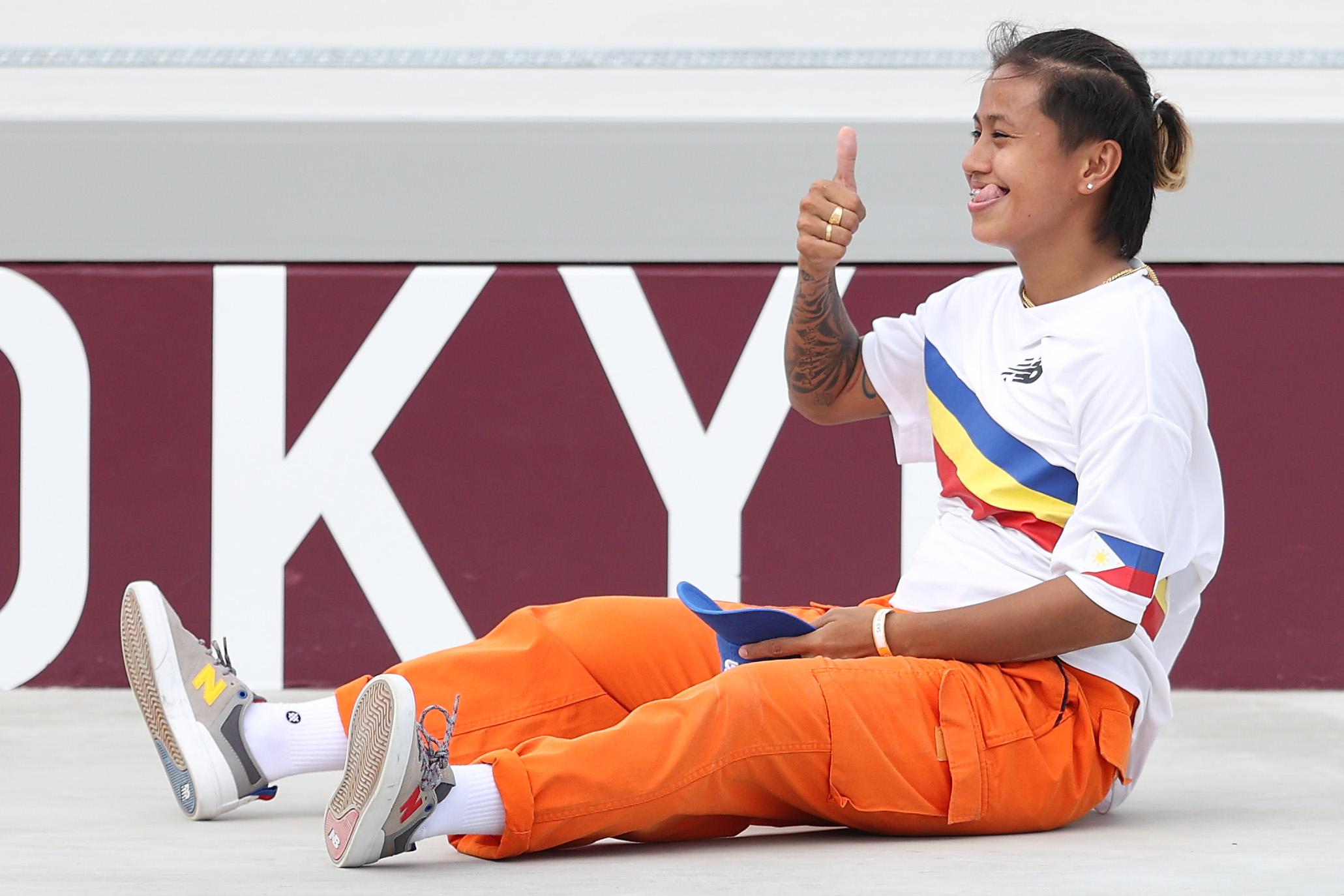 Filipina skateboarder Margielyn Didal's performance in the 2020 Tokyo Olympics on Monday became a source of good vibes online, making her trend on social media sites such as Twitter.
Didal's photo was even featured in the official Twitter account of Tokyo 2020.
"This will be known as the "Margielyn Didal seal approval," the caption of the tweet said.
This will be known as the "Margielyn Didal seal approval" ???????????????? pic.twitter.com/tWolMAQykq

— #Tokyo2020 (@Tokyo2020) July 26, 2021
Several netizens praised Didal's cheerfulness in the tournament, despite struggling in some of her attempts during the women's street skate event.
One Twitter user even described her as 'sunshine' and complemented her energy during the competition.
Didal also won the hearts of some fans from all over - such as in Japan and Brazil.
Didal, who finished seventh in the finals, also landed on the Instagram story of skateboarding legend Tony Hawk, whom she met and posted a photo with last Saturday.
(Instagram: Tony Hawk @tonyhawk)
It looked like Didal was having fun behind the scenes as well, as seen in a TikTok video she posted that featured 13-year-old Brazilian delegate and silver medalist Rayssa Leal.
Japanese sensation Momiji Nishiya, another 13-year-old competitor, won the first gold medal in the history of the event, while compatriot Funa Nakayama bagged the bronze.
—Justin Kenneth Carandang/JMB, GMA News