Filtered By: Sports
Sports
Figure skater Christopher Caluza announces retirement from competitive skating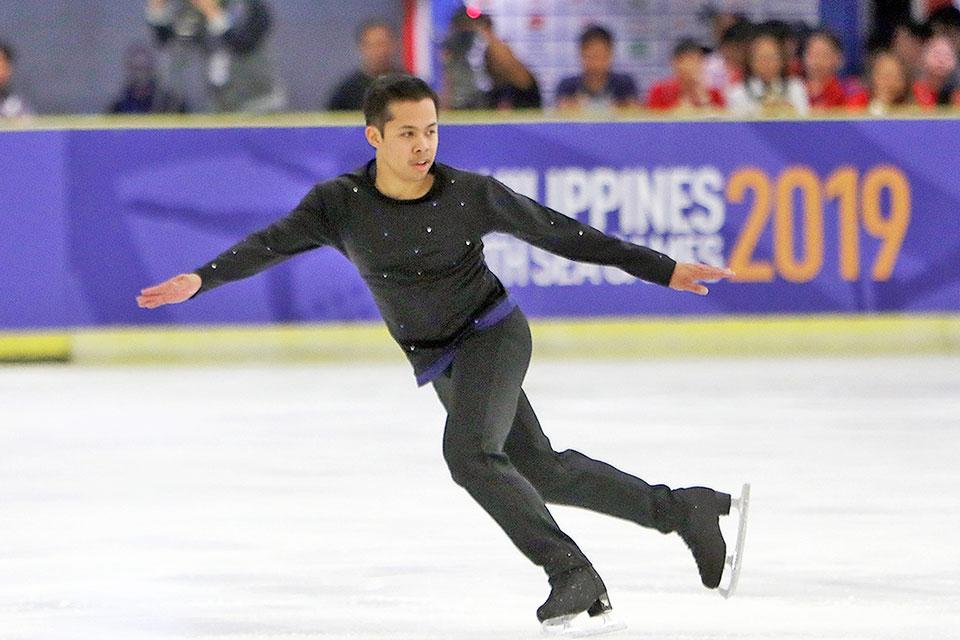 It's the end of an era for Filipino figure skater Christopher Caluza.
The former national champion and Southeast Asian Games medalist announced his decision to retire on Tuesday.
"I had a lot of thinking, as much as I would want to continue skating in front of people, I really don't have the desire or motivation to keep training every day. The desire, excitement and thrill is just gone. And my body is also taking a toll if I keep going," he wrote on Instagram.
"As of now, I am officially announcing my retirement...AGAIN!"
Caluza first quit competition in 2014 and shared, "I was lost, I had depression, I temporarily went through a destructive path to which I felt helpless."
"But as time went on, I had to think about what was important," he said. He then became a skater for a production company where he experienced travelling around the world.
"After being in shows, I hated the thought of competing. Then all of a sudden, I was called to come back for an opportunity of a lifetime. That opportunity was something I knew God wanted me to take. So I came out of retirement to fulfil a responsibility that I felt I hold," he said.
"When I quit before, I wasn't done, it was just a start. And I don't regret quitting years ago and I don't regret quitting now."
Caluza returned for the 2019 skating season in which he said he was more prepared. "I fell in love with skating and I wanted to show people why I love to skate. And more importantly to prove to myself that I was stronger than I think," he added.
"The only time I would regret is when I didn't come back and prove to myself that I'm stronger than I believe and to inspire people and prove that age is just a number," said the 31-year old skater.
"It's been a journey but we all know it has to come to an end. I know in my heart that I'm done."
Caluza then thanked all those who supported him in his journey.
For now, Caluza said he was still planning his future.
"I am planning my future and I know where I want to go and I know I can accomplish anything. But don't you worry, I'm not done with skating, I'm done with competing, so you haven't seen the last of me. I will be back in another shape or form."
Caluza is a three-time Philippine national champion, and represented the country, most recently in the Finlandia Trophy.
He won a silver medal in the 2019 edition of the Southeast Asian Games held in the country. – Justin Kenneth Carandang/RC, GMA News