Filtered By: Sports
Sports
Obiena's coach says he never complained about pay; claims he was 'misled' by PATAFA's Juico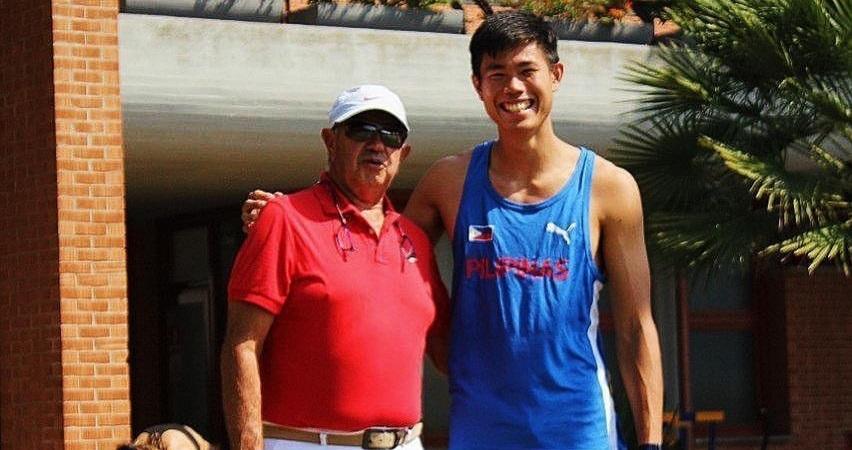 EJ Obiena's Ukrainian coach Vitaliy Petrov said he never approached the Philippine Athletics Track and Field Association (PATAFA) or any Philippine sports official about issues involving the pole vault ace.
In a statement on Wednesday, Petrov reiterated that he was paid his full salary of 85,000 euros (roughly P4.8 million) and in fact received a slightly higher amount from his ward.
The coach admitted that Obiena sometimes paid him late and in irregular tranches, but the pole vaulter explained that this is due to the late remittance from PATAFA. Petrov added that this does not bother him.
"I have never proactively complained to anyone on EJ and payments, specifically never to PATAFA or any other Philippine sports official," he said.
PATAFA earlier said that Petrov himself claimed that he did not receive payments and that this was backed by an affidavit from Sergey Bubka, who is the president of the Ukraine Olympic Committee and a senior vice president of World Athletics.
Petrov said he answered and later signed a questionnaire but he was made to understand that this would "facilitate smoother payments" and make things easier for Obiena.
"What happened is, I have been directly approached by Philip Ella Juico and heavily questioned, alongside my former athlete Sergey Bubka, in a manner which confused me and I felt pressured to answer in a way that they wanted me to answer," he said.
Petrov said he now understands that it was a "focused mission to try and find fault with EJ."
"I was tricked. I answered it that way because I honestly thought that it would help unburden EJ of this unnecessary role of managing my payments and that he could fully focus on training," he said.
"I never could have imagined that it would be used in the way it is used now as a weapon to destroy a promising career," he added. "To be clear, I never initiated any such discussions or documents. It was initiated wholly by Philip Ella Juico."
Petrov also maintained that he does not have an issue with Obiena and never issued a complaint against the pole vaulter.
"I was misled by the proactive questioning of Philip Ella Juico and I mistakenly answered his questionnaire according to the way he wanted me to which is make EJ Obiena look like a criminal," he said.
The legendary mentor said the situation surrounding his ward must stop, as it has affected Obiena's mental state and his own ability to do his job as a coach.
He also formally withdrew earlier statements and documents attributed to him.
"This closes this matter for me. I will be making no further statements," he said. "I have athletes who need me. I do not have more time to waste on this proverbial 'witch hunt.'"
GMA News Online reached out to Juico for his side but he has not replied as of writing.
The Philippine Sports Commission (PSC) has called for a dialogue between Obiena and PATAFA and has offered to mediate between the two camps.
Both the PATAFA and the Philippine Olympic Committee have ordered separate probes into the matter.
—MGP, GMA News