Filtered By: Sports
Sports
ESPORTS
Blacklist emerges from the ashes, takes home MLBB M3 World title at the expense of compatriot Onic PH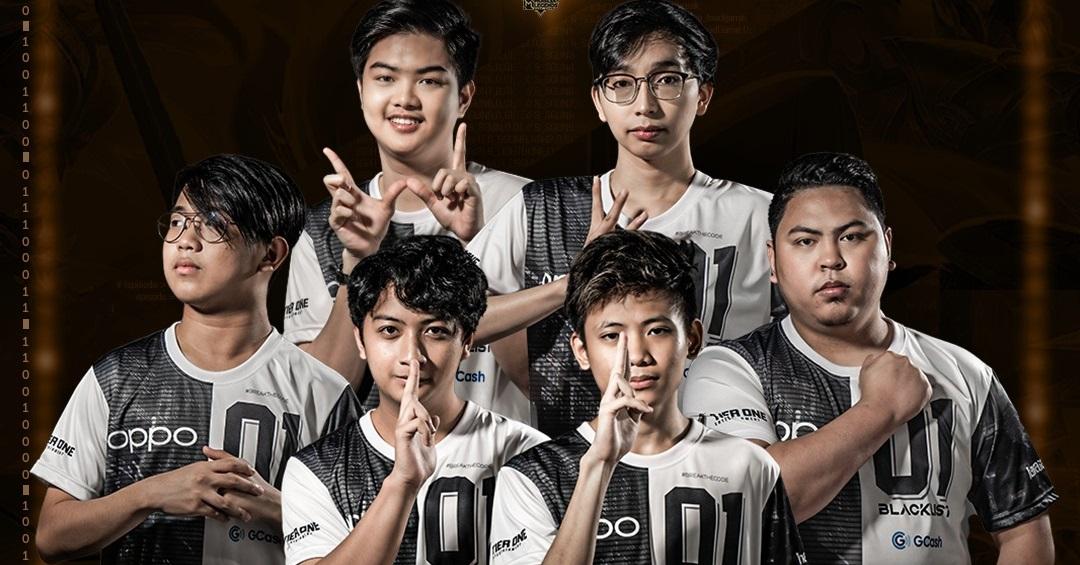 Blacklist International duplicated Bren Esports' M2 run as they swept through the lower bracket before conquering Onic Philippines, 4-0, in the grand finals to take the Mobile Legends: Bang Bang M3 World Championship title on Sunday.
Blacklist has finally got over the hump after two runner-up finishes in their past two international appearances, the MSC 2021 and MPLI 2021. Onic on the other hand is on their fourth runner-up finish after three runners-up in the MPL Philippines.
Early in the tournament, Blacklist was sent to the lower bracket after losing 3-2 to North America's Blood Thirsty Kings in their first upper bracket match. They went unstoppable from their dropping only two games in the next 20 games.
Despite Onic shutting down Kiel "OHEB" Soriano (1-4-2 KDA) early in Game 1, Blacklist's defensive rotations were effective on fending off the aggression then leaned on Wise's exploits to score a pivotal 3-1 takedown in the 15th minute clash that led to a luminous lord take.
Wise did not let up as he scored a triple kill in the 20th minute in a 5-0 wipeout to take the lead, 1-0.
It was another wild early game in Game 2 with no one getting the clear upper hand but Blacklist's poise came into play once again as they converted a turbulent scuffle in an 11th minute lord fight into a 4-0 wipe to take control.
Another 5-1 wipeout two minutes later, spearheaded by OHEB's (Beatrix) triple kill, gave the Bonchan-mentored squad a 2-0 series lead.
Blacklist did not let up in Game 3 as Danerie James "Wise." Del Rosario (Barats) quickly scored a double kill in the 2nd minute and even established a 7-3 kill lead by the 6th minute.
But Onic refused to give up as they retaliated with a 3-0 wipe in the 8th minute to reverse the gold deficit.
It was Blacklist though who came out on top of the decisive clashes culminating in a 2-1 takedown in the 20th minute that led to a luminous lord take for the championship point, 3-0.
The Tier One-backed squad did not let any stones unturned as they scored back-to-back 3-0 wipes in the 2nd and 5th minutes to take control of the close out Game 4.
They wasted no time and the MPL PH Season 8 champs took the title via a quick 13-minute conquest.
—JMB, GMA News