Filtered By: Sports
Sports
Unfunded since August, EJ Obiena shares that his coach, sponsors paid for his surgery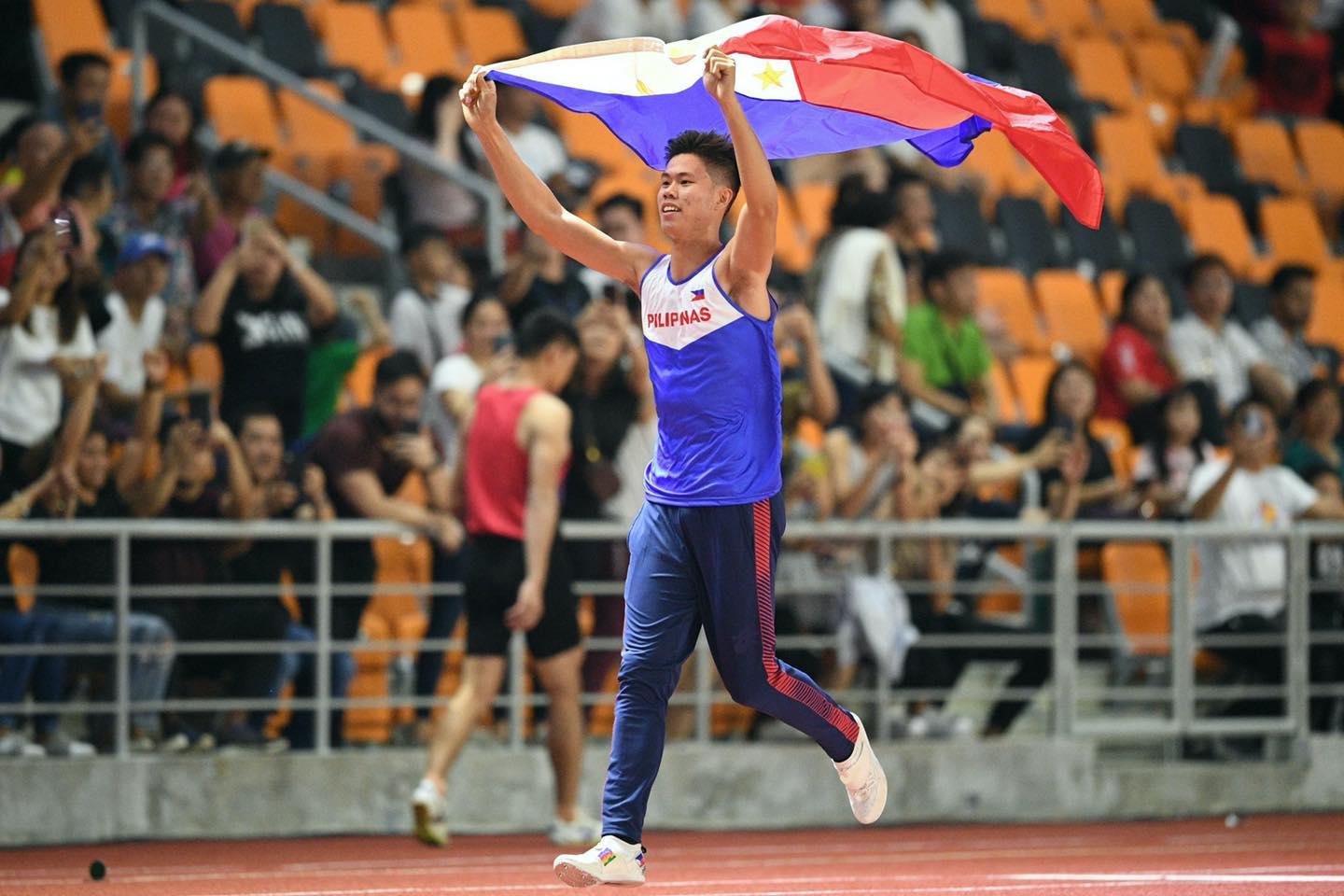 Two days prior to his scheduled knee surgery in Germany last January 11, EJ Obiena didn't know if the operation could still push through given the limited funds he had left.
Obiena shared that he hadn't received any funding from either the Philippine Sports Commission (PSC) or the Philippine Athletics Track and Field Association (PATAFA) since August 30 of last year.
Instead, the Olympian had been getting by with the help of his coach, Vitaliy Petrov, and some private sponsors to be able to sustain his training abroad and other expenses, which includes the surgery to repair a small meniscus tear on his left knee.
"The surgery was funded by none other than my coach. So far, I'm able to sustain, I think that's the best way to put it. I'm able to sustain the training here with the help of my team members," Obiena told GMA News Online in a phone interview on Friday.
"I have [sponsors] from Ateneo, some of my titos. Then my alma mater as well, Chiang Kai Shek College, is helping out. I'm very lucky to have these people. I'm very lucky to have these, I'd say, believers."
The operation was actually put into the question due to his financial situation, but needed to push through considering the tight schedule Obiena and his team is facing.
According to the athlete, Petrov himself had to cough up around 9,600 EUR out of pocket to pay for his EJ's medical expenses.
"It was questionable if I was going to get the surgery noong January 9. (January) 11 'yung surgery [pero] 9 'di ko pa alam kung aalis. And sabi lang niya (Petrov) 'Just go. Go do it'. And sabi ko hindi, 'yung problema ko ay 'yung payment. And sabi niya 'Just go and do it. Book the flight," Obiena shared.
"So gano'n 'yung approach niya so I don't think that he feels bad about shelling out. Of course he doesn't like it, nobody wants to pay something that they shouldn't be paying pero he understands that time is of the essence. I'm limited. He stood up and he did what he needed to do."
And while he is grateful for the budget that PSC chairman William Ramirez announced would be made available for his procedure, Obiena admitted he has yet to receive funding.
"I think what chairman Butch said was they are working on it or there is an allotted fund. I'm not even sure because I haven't received any funding especially from PSC and PATAFA since August 30 (2021). So that's the last period that I was able to receive," Obiena, the world no. 5, added.
"Ayun 'yung period na meron silang financial support or whatnot. From then on until present, there's none."
During his guesting in the virtual Philippine Sportswriters Association (PSA) Forum, Ramirez said an amount was allocated for the operation.
"Obiena needs help for his medical procedure. We just approved yesterday (January 10) of an amount to take care of his surgery. His incentive is being finalized by the NSA affairs."
As of now, the recovering Obiena is starting to get in the thick of his preparation for the Init Indoor Meeting in Karlsruhe, Germany.
—JMB, GMA News