Filtered By: Sports
Sports
ESPORTS
RSG survives Blacklist to snap skid in MPL PH S9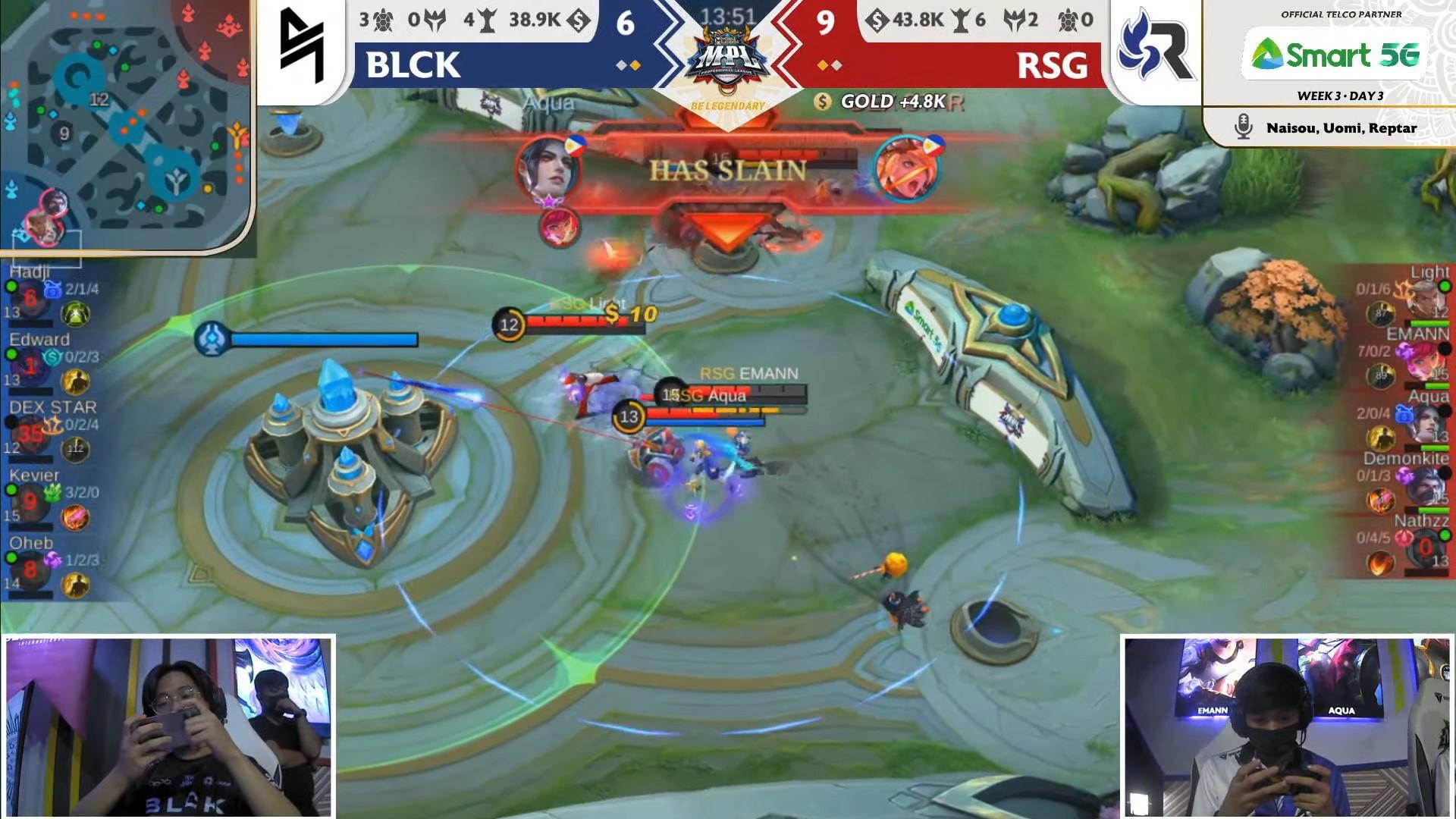 RSG Philippines recovered from back-to-back losses with an impressive 2-1 turnaround across M3 world champions Blacklist International in Week 3 of the Mobile Legends: Bang Bang Professional League (MPL) Philippines Season 9 on Sunday.
Dylan "Light" Catipon displayed clutch set-up plays throughout the series to help RSG snap a two-game losing skid and send Blacklist to their 5th loss in six matches this season.
The Panda-mentored squad opened the floodgates right away in Game 1, taking a 5th minute 2k gold lead courtesy of a 5-1 kill spread that they easily expanded to a 9-1 lead by the 10th minute.
Light (Ruby) then completed a superb set-up play in a 13th minute inhibitor turret aggression that touched off a 5-1 wipe out for the opening win, 1-0
RSG concluded the opener with a 13-2 annihilation on the kill tally led by Arvie "Aqua" Calderon's (Kagura) 0-0-10 KDA.
Game 2 was a different story though as both teams engaged in a nip-and-tuck affair until Blacklist scored a decisive 2-0 wipe in the 12th minute to secure the lord.
The defending champions needed just another 2-0 clash led by Kiel "Oheb" Soriano's (Beatrix) marksmanship in the 15th minute to equalize, 1-1. Oheb led the way with a 5-1-3 KDA.
Light's (Chou) impressive set-ups came into play once again in Game 3 as he almost single-handedly averted a third straight RSG loss with pinpoint executions of the way of the dragon.
His first led to a crucial pick off on Kent Xavier "Kevier" Lopez (Lancelot) and a lord steal in the 10th minute that gave RSG some breathing space.
None was more important than his way of the dragon execution on Kevier in the 13th minute that gave RSG the luminous lord and a 4-1 trade off for the finish.
—JMB, GMA News