Filtered By: Topstories
News
QC eyes ending deal with healthcare firm, filing for damages after eZConsult problems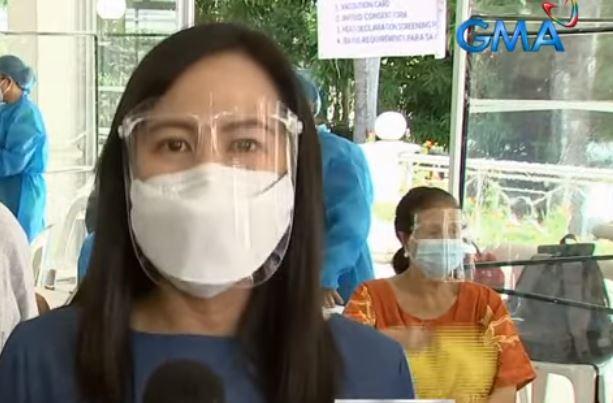 The Quezon City government on Wednesday said it was "seriously considering" terminating its contract with the third-party firm that handles the eZConsult website after a series of technical difficulties.
In a statement, QC Mayor Joy Belmonte stressed that the website provided by Zuellig Pharma Corporation was established to make the process of registering for coronavirus disease 2019 (COVID-19) vaccinations easier.
But technical problems encountered by residents trying to register online seemed to be putting the local government's efforts to waste, she added.
"We have already improved our system in vaccination centers where people no longer have to fall in line and go through the entire vaccination process within a maximum of 45 mins," Belmonte said.
"Dapat kahit virtual pila wala din sa QC as long as vaccine supply is stable. Yet eZConsult is putting all our efforts down the drain," she added.
(There should also be no virtual lines in the city as long as the vaccine supply is stable. Yet eZConsult is putting all our efforts down the drain.)
Last week, Zuellig Pharma Corporation said the eZConsult website crashed as the system was unable to handle the volume of concurrent users.
The local government said the eZConsult website has suffered various technical difficulties as early as March 27.
Due to this, the mayor said it has issued an ultimatum against Zuellig.
"We have issued an ultimatum to Zuellig to upgrade their system and provide all the deliverables by this Friday, June 18 as agreed in a meeting held last week," she said.
"If not, we have no other choice but to contract another company that can do the job quickly and efficiently," she added.
The Quezon City Government is also considering filing for damages against Zuellig should it fail to meet the deadline.
According to the local government, City Attorney Orlando Casimiro has demanded liquidated damages from Zuellig due to the technical problems of the website.
Casimiro said that Zuellig has the obligation to make available Information Technology services, such as registration, pre-assessment, booking, and scheduling of vaccination at the patient level through digital forms.
"Failure to strictly comply with the terms of the contract shall constrain us to take all necessary legal action as may be appropriate, including both civil and criminal cases against Zuellig and its officers, for the full protection and enforcement of the Quezon City Government's rights and interests," Casimiro said.
GMA News Online is still trying to reach Zuellig for comment. -MDM, GMA News