Filtered By: Topstories
News
Where is Dr. Naty? — family asks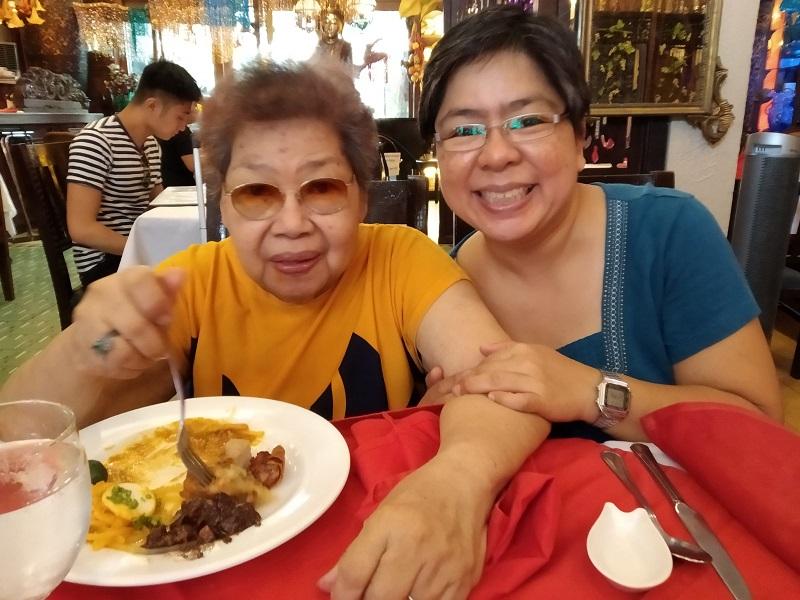 Relatives of the doctor who was arrested in San Juan City on Friday would like to know her whereabouts.
Menchi Castro, a younger sister of Dr. Natividad "Naty" Castro, told GMA News Online that they have not received any word from authorities as to the welfare of her sister several hours after the arrest.
Menchi related that she just arrived from the market on Friday when her sister was arrested.
"Some people pushed me aside. They entered the gate without permission. Some used the back wall," she said.
"They broke into the front door, they destroyed our door. There was no proper warrant of arrest. They had a photocopy. It was not even her name on the warrant," Menchi added.
She said there were about 300 names on the warrant, a seven-page list.
Menchi also said the arresting officers did not introduce themselves. There were two ladies wearing PNP uniforms and most of them were in civilian clothes, she added.
She related that authorities then brought Castro to the San Juan police station then to the Quirino Medical Center.
At the hospital, Castro did not undergo a medical checkup and she was only asked by doctors if she had bruises, Menchi said.
"We were given the runaround," she said, adding that the lawyer of her sister — retired Commission on Elections commissioner Atty. Luie Tito Guia — was not allowed to see her.
The 53-year-old health worker was taken into custody by the PNP and Armed Forces intelligence operatives in Barangay San Perfecto on the basis of a warrant of arrest issued on January 30, 2020 by acting presiding judge Fernando Fudalan of the Regional Trial Court Branch 7 of Bayugan City, Agusan del Sur.
Police said Castro is a ranking member of the Communist Party of the Philippines and facing kidnapping and serious illegal detention charges.
In a Facebook post, Jun Castro, brother of the arrested doctor, said "My sister is accused of multiple charges of kidnapping and illegal detention, all related to her human rights advocacy. ALL UNTRUE."
"Many years ago, Dr. Naty brought a Lumad (Philippine Indigenous People) who were victims of militarization to UN Geneva. She spoke there, in Geneva, to seek help for the Lumad people," he added.
Castro's family would like to give her medicines for hypertension and diabetes and other basic necessities but they do not know her whereabouts.
"First of all, they should show us if she is being taken cared of. She has diabetes, we have her medicine. She also has hypertension," Menchi said.
Menchi described her sister as a dedicated doctor who had chosen to help poor people.
Service to family
Castro was also an achiever as she did very well in school and graduated with honors, Menchi said. She has also received several awards and honors from a prestigious Catholic school for girls.
"She chose to help people, whether they can give or nothing at all, especially the lumad," she said.
"She's a doctor, she doesn't want to harm people. She doesn't even like firecrackers," Menchi added.
She also related that it was Castro who took care of their mother, who passed away in October 2021, and her sister.
"She has been living in the house taking care of mother and sister, who is a PWD and has diabetes," said Menchi.
Search for sister
Castro was brought to the airport on Friday afternoon.
The family assumed she will be at the Butuan airport as the warrant was issued by acting presiding judge Fernando Fudalan of the Regional Trial Court Branch 7 of Bayugan City, Agusan del Sur.
They informed a group of lawyers in Agusan del Sur of the flight details.
"The lawyers in Butuan, they didn't see her. We asked the Commission on Human Rights to look for my sister. She should have arrived at 5 pm.," said Menchi.
"But when FLAG [Free Legal Assistance Group] lawyers were there, she (Naty) was not there. The unidentified 15 arresting officers, none of them were on that flight. The family does not know if they took the flight or she can be taken anywhere. That is one of our concerns, where she is," she added. —KG, GMA News