Filtered By: Topstories
News
DoTr to add about 50 buses to EDSA Bus Carousel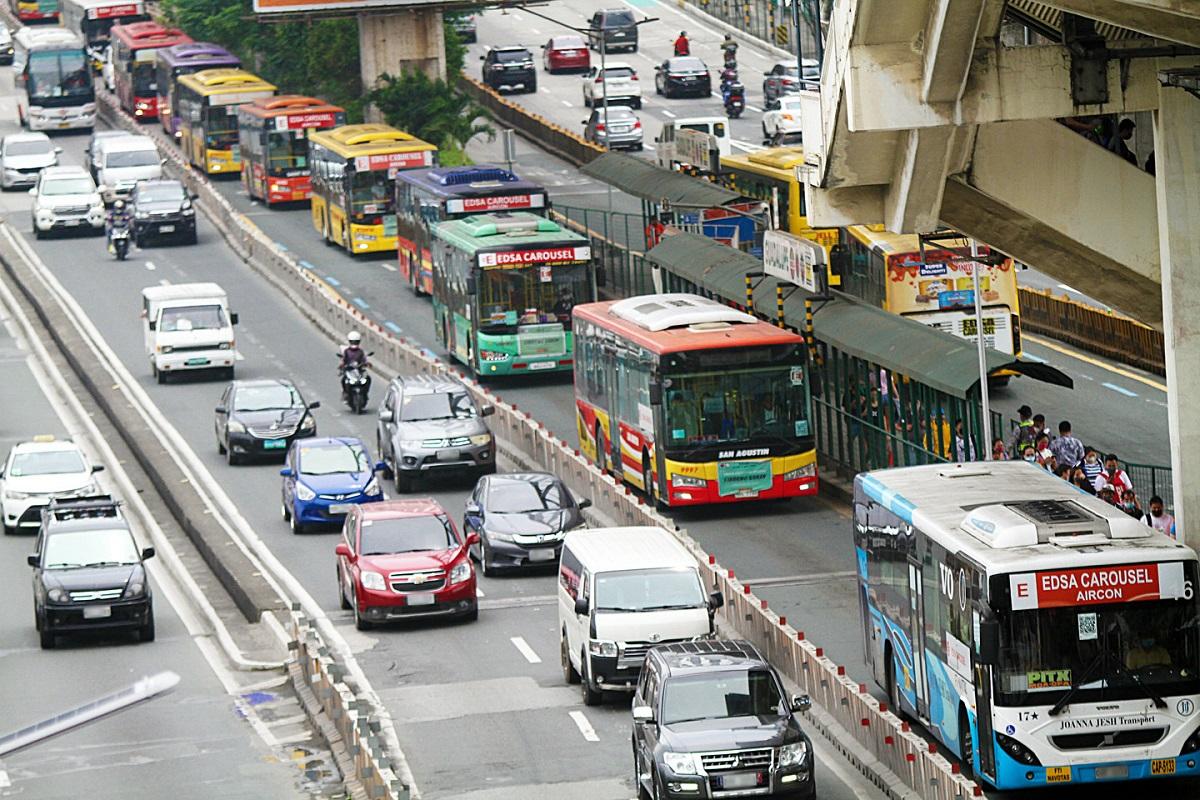 Around 50 more buses will be added to the EDSA Busway Project as part of the Department of Transportation (DoTr)'s bid to encourage more people to avail of the mass transit system and ease traffic congestion.
In a press conference on the sidelines of the Philippine Economic Briefing in New York, DoTr Secretary Jaime Bautista said he sees that a boost on the public transportation system as part of the solution to solve the traffic woes in Metro Manila.
"To ease the traffic congestion in Metro Manila, we're adding more buses to the EDSA carousel. Right now there are like 450 buses that run the EDSA carousel every day. We have already met with the consortium that operates the EDSA carousel and we will add 50 to make it to 500 or more buses so that more people will be encouraged to take public transportation," Bautista told reporters on Thursday evening.
Bautista likewise encouraged the public to ride train systems such as the Manila Rail Transit-3 (MRT-3) and the Light Rail Transit (LRT).
"Instead of bringing cars, they can take the MRT and LRT and the busway so that we reduce the number of private vehicles running through EDSA," the official said.
"We've also set up bike lanes in different areas in Metro Manila so that those who will travel by bicycles can do that and reduce again the number of private vehicles," he said.
Further, the Transportation Chief said the Land Transportation Franchising and Regulatory Board (LTFRB) implemented a route rationalization program in the capital region to cater to more passengers.
"We've added 130 routes so that passengers can use these routes and by doing so they would not need to bring their own cars," he said. -- BAP, GMA News