Filtered By: Topstories
News
PAO chief faints during presscon on dismissed PMA cadet Cudia
Public Attorney's Office (PAO) chief Persida Acosta on Thursday fainted while appealing for the reversal of a Supreme Court ruling upholding the dismissal of former cadet Aldrin Jeff Cudia from the Philippine Military Academy (PMA).
The PAO organized a press conference for the filing of a second motion for reconsideration on the SC's February 2015 ruling that found Cudia guilty of lying through "quibbling" to justify his being late in class in the PMA.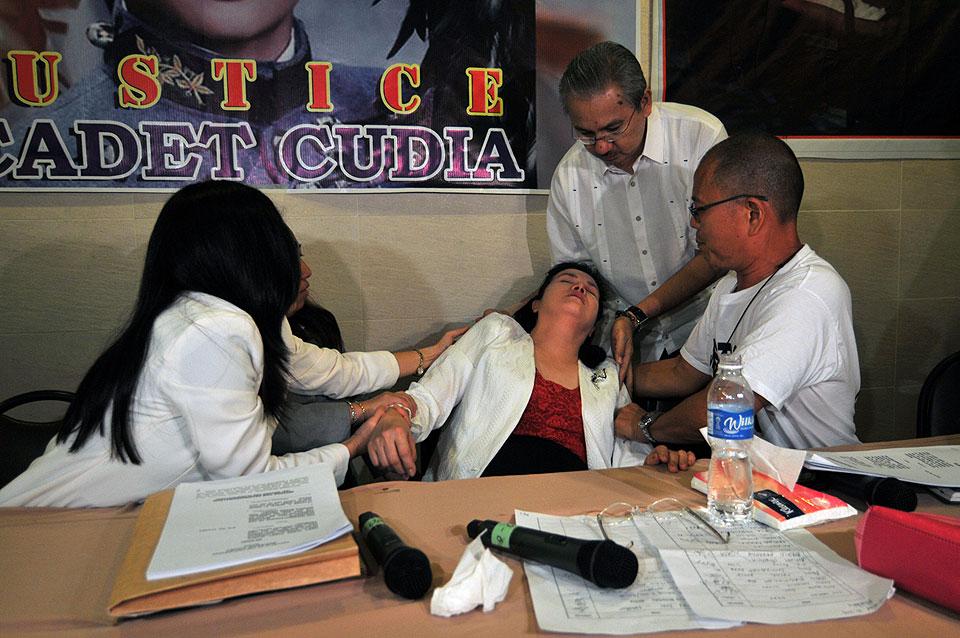 Responding to a question from the media, Acosta said she could empathize with what the Cudia family is going through just to get the cadet's diploma from the military school.
Acosta, while starting to get teary-eyed, mentioned that she too was a scholar when she was still studying. She said like Cudia, she also came from a poor family.
At this point, Acosta paused for a moment then suddenly fainted as PAO personnel rushed to her side.
The commotion lasted for about 10 minutes. It was later found out from forensic expert Dr. Erwin Erfe, who attended to Acosta, that the PAO chief's blood pressure had shot up to 150/100.
After regaining consciousness, Acosta muttered: "Ang tagal nang hindi tumataas ang BP ko. Ngayon na lang uli tumaas."
Efre was at the press conference to present medical records showing that Cudia's father had suffered a stroke before the controversy on his son's dismissal broke out in the news.
In its motion for reconsideration, PAO cited Cudia's father's health as among the "supervening events" that should compel the SC to reverse its February ruling
.
—KBK, GMA News
Photo by Danny Pata