Filtered By: Topstories
News
Dizon: Flattening COVID-19 curve requires discipline more than anything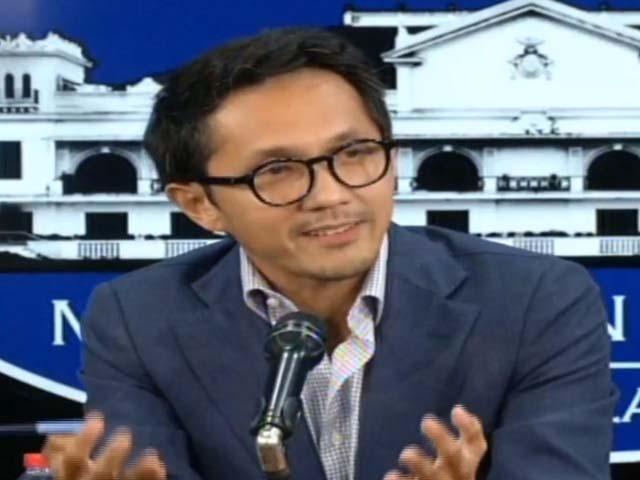 The common denominator among countries such as South Korea and Taiwan which successfully contained the spread of COVID-19 is discipline among its citizens, testing czar Vince Dizon said Thursday.
Dizon made the pronouncement less than a day after President Rodrigo Duterte maintained general community quarantine for Metro Manila for the next two weeks amid the COVID-19 pandemic—a protocol that allows 75% of the workforce of each company to physically go back to work but only allows 10 to 50% of mass transport to operate.
"We think it is testing, tracing, health care system, advancement in technology, but actually, it is not. It is plain and simple discipline of the population," Dizon told ANC in an interview.
"I was in a webinar a few weeks back, and experts said the biggest and single most important step in curbing COVID-19 is good, old fashioned discipline. Discipline to wear masks, discipline to observe physical distancing, discipline in avoiding a situation when you will have a close contact with people such as having lunch in the office together and exposing yourself," he added.
Dizon said it is a personal responsibility of the people to stay disciplined to protect their and the communities' health.
Contact tracing
The World Health Organization earlier called out the Philippines for its poor contact tracing efforts, and the government has since appointed Baguio City Mayor Benjamin Magalong, a former police officer, as tracing czar to address the problem.
The country, however, has only 60,000 contact tracers in total, way below the ideal number of 130,000 as set by the Department of Health.
The government plans to hire 50,000 contact tracers more, but this plan which has been repeatedly announced for the last three weeks is yet to come to fruition because the funding for hiring such contact tracers will be provided under the Bayanihan 2 Act. Congress has yet to pass the Bayanihan Act 2.
Likewise, the Philippines' testing capacity is at one million per day according to Dizon, but the actual tests done on a daily basis is just at 25,000 at maximum due to lack of medical technology personnel in laboratories processing test results.
Flattened curve?
On Wednesday, Health Secretary Francisco Duque III claimed the Philippines has flattened the COVID-19 curve, only to take it back moments later.
Duque's remarks, however, drew criticisms from Senate President Vicente Sotto III and Majority Leader Juan Miguel Zubiri.
The Philippines has recorded 57,545 COVID-19 cases so far. Of this number, 20,459 recovered while 1,603 died.
Metro Manila has the most number of COVID-19 cases with 15,947, followed by Region 7 (Central Visayas) which has 7,488. — RSJ, GMA News