Filtered By: Topstories
News
Over 1,000 mayors pushing for constitutional reforms –Chavit Singson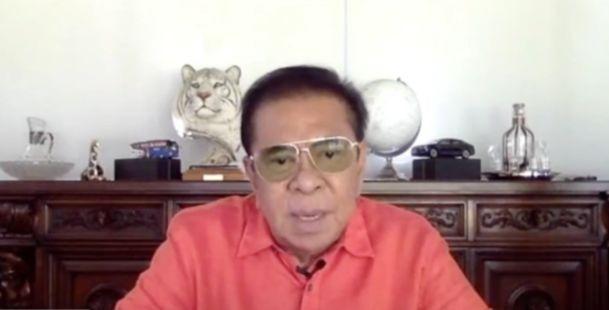 Amid the threat from the COVID-19 pandemic, over 1,000 municipal mayors will campaign for the Duterte Administration's push for constitutional reforms as these will supposedly empower local government units.
National President of the League of Municipalities of the Philippines (LMP) and Narvacan, Ilocos Sur Mayor Chavit Singson on Friday said the 1,488 mayors were particularly interested in two constitutional amendments that would help them attain economic and social progress in their respective localities.
Singson bared that an LMP resolution was given to Interior Secretary Eduardo Año, which endorses a proposal to institutionalize the so-called Mandanas Ruling of the Supreme Court in the Constitution and the lifting of restrictions on foreign investment in industries that are presently limited to Filipinos.
According to Singson, the mayors believe that institutionalizing the Mandanas Ruling will ensure that regions will have a continuous fair share in the taxes collected by the national government.
He said this measure would place poor regions on par with the development of rich ones such as the National Capital Region, Central Luzon, and the Southern Tagalog.
"Institutionalizing the Mandanas ruling will be a big help to poor regions. Every municipality especially the poor ones are short of funds and they will definitely welcome all additional budget especially since this will help their development," he said.
Moreover, the mayors claimed that allowing foreign investors to own the majority of operations of local firms would be beneficial to their constituents as long as there was continuous protection of workers' rights and a ban on foreign ownership of land.
Meanwhile, Interior Department Spokesman Undersecretary Jonathan Malaya said the national government welcomed the support given by the mayors.
"The municipal mayors are the ones who know the real score in the communities, especially in the areas where millions of Filipinos have wallowed in poverty for a long time," Malaya said.
"Their support of this agenda means they recognize it as a necessary corrective measure to achieve the President's agenda to make our people's lives better especially now that we need to recover from the impact of COVID 19 on our country's economy," he added. — DVM, GMA News