Filtered By: Topstories
News
Lorenzana opposes regulation of social media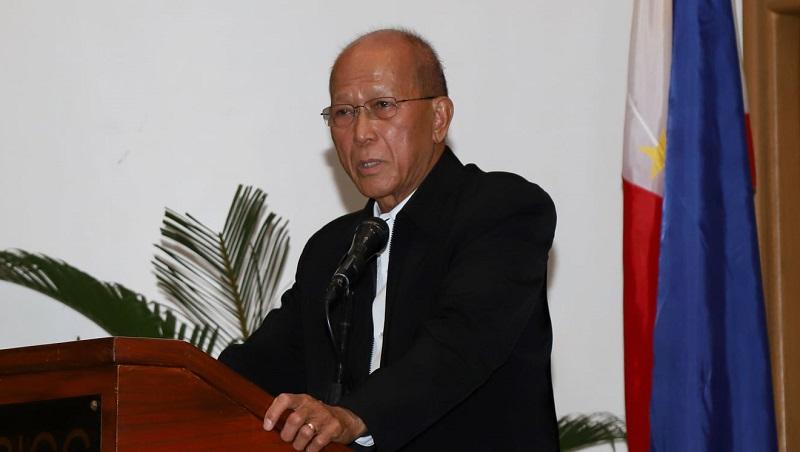 Defense Secretary Delfin Lorenzana on Wednesday underscored that the highly-opposed Anti-Terrorism Law should not regulate the usage of social media.
"The ATL should not regulate social media. It is not part of its mandate and it would violate freedom of speech and discourse," Lorenzana said in a message to reporters.
On Monday, newly-installed Armed Forces chief Lieutenant General Gilbert Gapay said he wants to include provisions in the implementing rules and regulations (IRR) of the new law that will regulate the use of social media.
This is because social media has been used by terrorists as a platform to recruit the youth as their members and plan their criminal act, according to Gapay.
Gapay's remarks earned criticisms, with some lawmakers saying that his plan is illegal and unconstitutional.
Presidential spokesman Harry Roque has said there is no provision in the said law that will allow authorities to regulate the usage of social media.
Lorenzana said he had already talked to Gapay about his remark. He said Gapay had told him that his explanation during the virtual press briefing last Monday was incomplete.
Lorenzana said what Gapay meant was the "dark net" or "dark web" and the clandestine network that peddles drugs, traffics people, sells guns and explosives, hires assassins and other illegal activities.
However, Lorenzana believes that even these are hard to regulate because they operate underground and illegally.
Meanwhile, AFP spokesman Major General Edgard Arevalo clarified that those who will express dissent against the national government will not be considered as terrorists.
He said the military would not curtail the public's right to free speech, assembly and redress of grievances as enshrined in the 1987 Constitution. —LBG, GMA News