Filtered By: Topstories
News
COVID Shield seeks TODA leaders' help in quarantine rules enforcement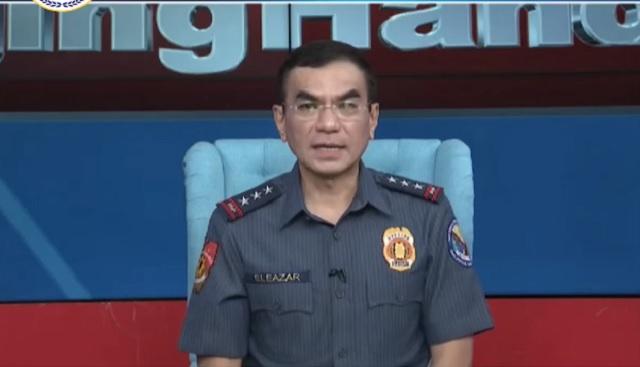 The Joint Task Force COVID Shield has sought assistance from transport leaders for the strict implementation of quarantine rules in their areas of responsibility, following reports that some tricycle drivers are still not wearing face masks, and not ensuring passengers' physical distancing.
In a statement, JTF COVID Shield commander Police Lieutenant General Guillermo Eleazar said reports of tricycle drivers not wearing masks and not enforcing social distancing among passengers, especially in the provinces.
The JTF COVID Shield, in coordination with the Philippine National Police (PNP) has ordered all police commanders to meet with Transport Operators and Drivers Association (TODA) leaders.
Eleazar said the defiance or complacency shown by drivers of tricycles and other public utility uehicles (PUVs) is dangerous as it would contribute to the further spread of COVID-19 and the continuous rise of the number cases.
"This must be addressed immediately especially that the passengers or the drivers themselves could be virus carriers already. There should be no room for defiance and complacency because all of our sacrifices for almost five months now would be useless if we continue to allow them to violate the quarantine rules," Eleazar said.
"If this calls for the arrest or cancellation of the driver's license or the franchise, so be it," Eleazar said.
A memorandum has already been issued to the city directors and chiefs of police, through the regional directors, for the dialogue with TODA leaders in the soonest possible time, according to Police Major General Emmanuel Luis Licup, PNP Director for Operations and Vice Commander of the JTF COVID Shield.
"The Philippine National Police cannot do the enforcement alone. We need all the help that we can get to ensure that the quarantine rules are strictly and properly observed. TODAs are good force multipliers especially that their members are always on the streets performing essential services to medical frontliners and other APORs (Authorized Persons Outside Residence)," Licup said.
Earlier, the Department of Transportation (DOTr) ordered the use of face shields, aside from wearing face masks, by all passengers in any mode of public transportation effective August 15, 2020.
According to the latest JTF COVID Shield data, a total of 320,102 quarantine violators were warned, fined and charged nationwide since March 17. —LBG, GMA News