Filtered By: Topstories
News
COVID-19 PANDEMIC
DSWD: Around 13.5M beneficiaries have received 2nd tranche of gov't cash aid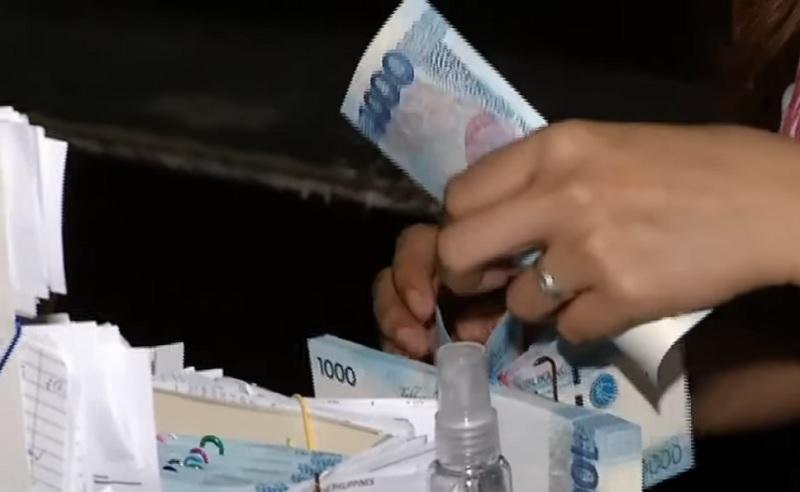 Around 13.5 million target beneficiaries have so far received the second tranche of the emergency cash subsidy from the government, the Department of Social Welfare and Development (DSWD) said Wednesday.
During a hearing of the House Committee on Good Government and Public Accountability, DSWD Undersecretary Danilo Pamonag said a total of P81.1 billion have so far been disbursed for the beneficiaries of the second tranche of the emergency cash subsidy, translating to 95% accomplishment of the Social Amelioration Program's (SAP) target.
"I would like to say that we are optimistic that we are able to serve all our eligible beneficiaries in due time as the necessary documentary requirements are now being processed for the subsequent transfer of funds to our beneficiaries through our FSPs (financial service providers) and through direct payouts," Pamonag said.
Pamonag added that the DSWD is also constantly coordinating with other government agencies that could help them fast-track the delivery of the assistance to their target beneficiaries.
"We would like to assure this committee and our kababayans that the DSWD remains steadfast and committed in delivering the emergency subsidy in the soonest possible time," he said.
Digital payments
Meanwhile, DSWD Assistant Secretary Aimee Neri said they have included more than 10 million new account holders in their digital payment scheme.
These new account holders can now save, send or receive remittances, receive future social payments directly, and access other related services, she said.
"With these more than 10 million accounts, we hope that there would be no other hindrances in the future should there be SAP in the future considering that they already have their existing accounts," she added.
SAP-related anomalies
Director General Joel Coronel of the Philippine National Police Criminal Investigation and Detection Group, on the other hand, reported that as of August 24, they have investigated a total of 340 cases involving alleged anomalies related to SAP, of which there are 1,103 probable suspects with 745 complainants.
Of the 1,103 suspects, 479 were elected public officials, while the rest are either local government workers, health workers, social workers and civilians, he said.
"As of present, we have filed a total of 341 cases with different prosecutor's offices. Of these, 28 had been resolved while the rest 245 are still pending preliminary investigation," Coronel said.
"Since we have started with the campaign, two have been arrested in the act of distributing SAP subsidy to unqualified and unauthorised beneficiaries," he added.
House panel chair Jonathan Sy-Alvarado questioned why the CIDG was only able to arrest two individuals.
Coronel explained that the directive of the Inter-agency Task Force for the Management of Emerging Infectious Diseases to investigate SAP anomalies came only last May 21, around two months after the distribution of the cash subsidies started.
Because of this, he said there was a "lull" from the time the cash subsidies were distributed to the date of the start of their investigation, during which violations have already been committed and authorities were no longer able to apprehend the perpetrators.
"What we are doing, in coordination with DSWD and DILG regional offices, we are documenting these cases already," Coronel said.
"But pursuant to the instruction of the DILG, as handed by the president, we are now referring it directly to the Office of the Ombudsman for immediate action esp against public officials. We are doing that beginning this month," he added.
Under the Bayanihan to Heal As One Act, around 18 million low-income households belonging to the informal sector will be targeted to receive monthly emergency subsidies amounting to P5,000 to P8,000 for two months. — RSJ, GMA News