Filtered By: Topstories
News
GATCHALIAN SAYS
Bayanihan 2 bolsters LGU mandate to tap SEF for blended learning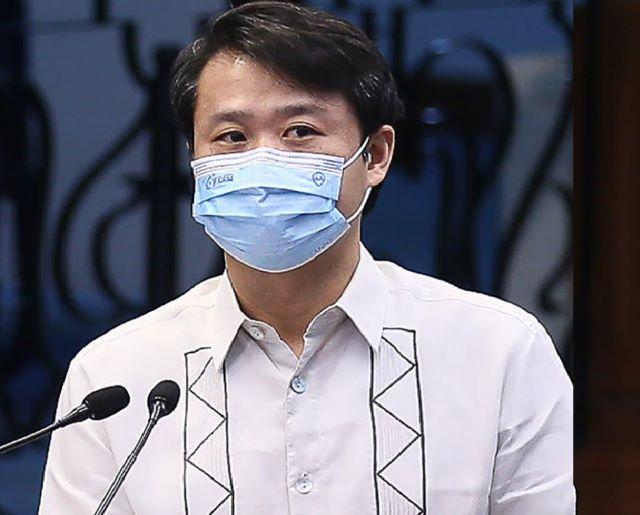 The Bayanihan to Recover as One bill or Bayanihan 2 would authorize local government units to use their Special Education Fund (SEF) for projects that would ensure learning continuity amid the COVID-19 pandemic, Senator Sherwin Gatchalian said Thursday.
Chairing the committee on basic education, Gatchalian introduced a provision in the bill which would allow the use of the SEF to support alternative learning modalities, digital education and infrastructure, the purchase of equipment, materials, and supplies, including the printing and delivery of self-learning modules.
Putting up infrastructures such as hand-washing stations and the purchase of public health supplies such as face masks, face shields, soaps, and disinfectants shall also be covered by the local governments' SEF.
Gatchalian said the Local Government Code provides for the generation of SEF from an additional one percent tax on real property.
Prior to the pandemic, this fund is commonly used for the "construction and repair of school buildings, facilities and equipment, educational research, purchase of books and periodicals, and sports development."
The senator acknowledged that some LGUs are already using their SEF to help the Department of Education in rolling out the learning continuity plan in their jurisdiction, but he stressed that its inclusion in the Bayanihan 2 would give them "a stronger mandate" to do so.
He said this would empower the LGUs in supporting the students, teachers, and school employees amid the pandemic.
Once passed into law, Bayanihan 2 will be effective until December 19, 2020.
Gatchalian said Senate Bill No. 1579 or the 21st Century School Boards Act, pending in the upper chamber, would institutionalize the long-term expansion of SEF use.
The opening of classes using blended platforms such as TV, radio, internet, and printed modules was initially set on August 24, but the Department of Education moved it to October 5, following several calls for its deferment.
Nevertheless, private schools have been allowed to start classes before October 5, provided that they only use distance learning modalities. —LBG, GMA News