Filtered By: Topstories
News
Police commanders urged to monitor social media for quarantine violations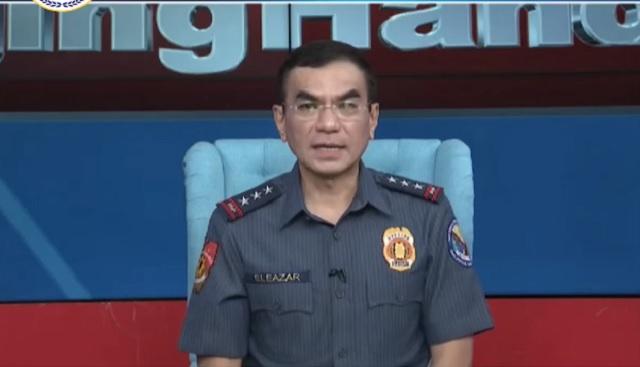 The Joint Task Force COVID Shield urged police commanders and their men to regularly monitor social media for violations of quarantine protocols.
In a statement issued Saturday, JTF COVID Shield Commander Police Lieutenant General Guillermo Eleazar said netizens have been posting on social media to complain of violations of minimum health safety standard protocols, including mass gatherings for drinking sessions and other forms of celebration.
Aside from this, some netizens are also uploading photos and videos of celebrations they have attended despite the prohibition under the community quarantine.
Eleazar added that other Facebook pages show photos and videos of quarantine protocol violations on the streets that are captured by closed circuit television (CCTVs) and dashcams.
"The social media are full of photos and evidence of hardheaded people deliberately violating the quarantine protocols. These can be used as pieces of evidence to warn, to fine and to summon the people concerned in coordination with the barangay officials concerned," Eleazar said.
Among the violations posted on social media are motorcycle pillion riding and drinking sessions.
The JTF COVID Shield commander said those caught having joined drinking sessions could face additional charges especially if their respective communities are implementing a liquor ban.
Data from the JTF COVID Shield showed that more than 365,000 were warned, fined and charged for violations of quarantine rules since March 17.
Meanwhile, Eleazar also appealed to netizens to report to the Philippine National Police (PNP) violations of quarantine protocols even by policemen.
Newly-appointed PNP chief Police General Camilo Pancratius Cascolan on Wednesday vowed to impose discipline on police personnel who would be caught violating quarantine protocols.
"I will see to it that everybody who imposes or implements the law shall be disciplined and should also follow the law they are implementing," Cascolan said. —Jamil Santos/KG, GMA News