Filtered By: Topstories
News
DOH urges public vigilance as physical distancing on public transpo reduced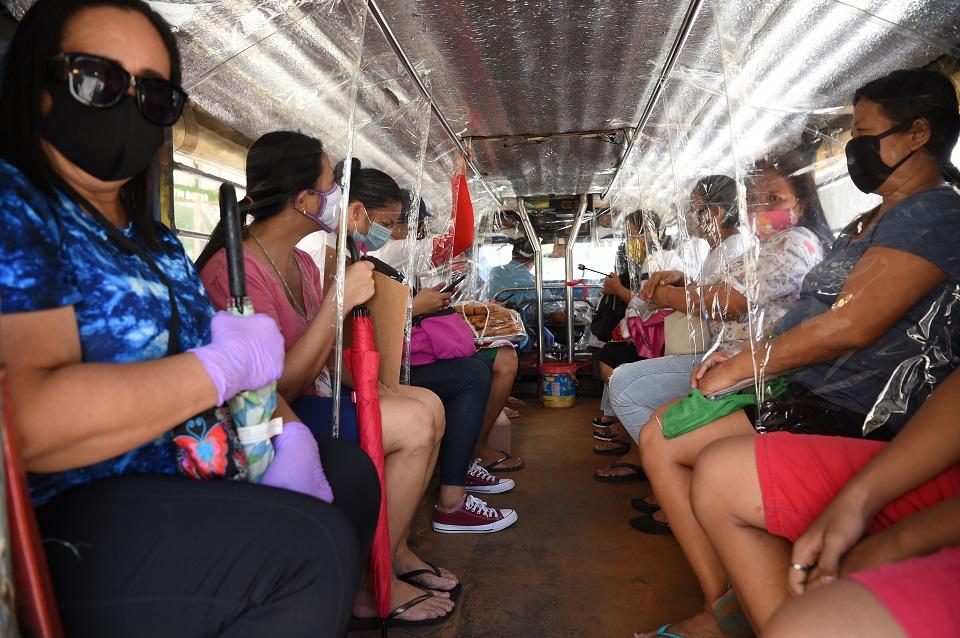 The Department of Health (DOH) on Sunday urged the public to be "extra vigilant" against the coronavirus disease 2019 (COVID-19) ahead of the reduction of physical distancing in public transportation vehicles.
"Given the recent decision of the Department of Transportation to 'optimize physical distancing in transportation'... we enjoin all Filipinos to be extra vigilant in situations where distancing cannot be practiced, and if possible, choose to participate in activities or use transport options that can afford at least [one meter] distancing," it said in a statement.
The government earlier approved a proposal to reduce social distancing in public transport vehicles from 1 meter to 0.3 meters by the end of September.
Transportation Secretary Arthur Tugade said the reduced social distancing will begin on Monday, September 14.
"The DOH values the protection of lives and livelihoods, and we are for spurring economic recovery," the department said.
"The Department of Transportation, being the lead agency, shall be responsible for issuing and enforcing transport guidelines to ensure that the public's health and safety shall not be compromised," the DOH added.
Under the guidelines of the World Health Organization, a minimum of 1 meter distance should be observed to prevent the possible transmission of COVID-19.
The DOH also repeatedly reminds the public to keep a distance of at least 1 meter through its "BIDA Solusyon" campaign.
"We ask all Filipinos to continue to practice all elements of BIDA-wearing of masks and face shields, handwashing, and physical distancing. Based on evidence, the level of protection increases when the practices are combined," it said. — BM, GMA News