Filtered By: Topstories
News
Bong Revilla files bill seeking additional vacation, sick leaves for gov't workers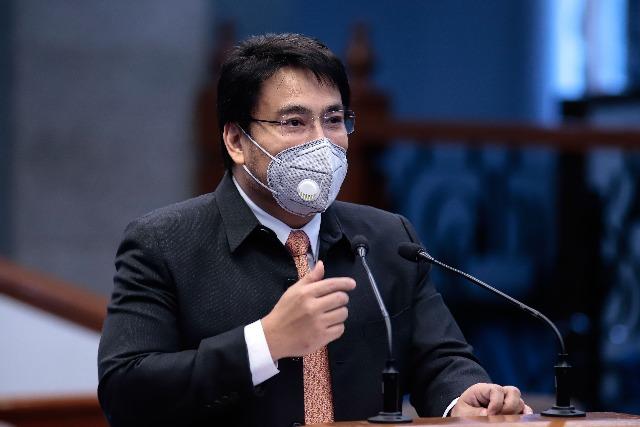 A bill seeking to double the current 15-day sickness and 15-day vacation leaves enjoyed by government workers has been filed in the Senate.
Senate Bill No. 1821 or the proposed Expanded Leave Benefits Act, filed by Senator Ramon "Bong" Revilla Jr., aims to give 30 days vacation and 30 days sick leave annually with full pay to officials and employees of the national government, local government units, government-owned or controlled corporations and state universities and colleges—regardless of employment status—who render work during the prescribed office hours.
These shall be "exclusive of Saturdays, Sundays and holidays, without limitation as to the number days of vacation and sick leave that they may accumulate."
The bill states that the 30-day vacation leave must be inclusive of three-day Special Leave Privilege, and five-day forced leave.
"Over the years, work in the government have become enormous that the leave benefits are considered not as an incentive but highly necessary for rest and recuperation to provide renewed vigor and energy to employees who have been subjected to strenuous and stressful work," Revilla said in the bill's explanatory note.
The proposed law, however, noted that teachers are "excluded from the said leave benefits except those designated to perform non-teaching functions, as their leave privileges shall be governed by other laws."
Up to 6 months 'rehabilitation leave'
The bill also puts in place a rehabilitation leave which may be availed of for up to six months if a government worker sustained wounds or injuries while performing official duties.
"Injuries from accidents that occurred while the official or employee is going to work and going home from work may be considered sustained while in the performance of official duties," the bill read.
If he or she contracted an illness resulting from or aggravated by working conditions or environment, this rehabilitation leave may also be used.
"Sickness referred herein includes illness accepted as an occupational disease listed by the Employee Compensation Commission, and any illness caused by employment subject to proof by the employee that the risk of contracting the same is increased by working conditions," the bill added.
Revilla said this provision would ensure that state workers suffering with prolonged illness would avoid consuming the employees' accumulated sickness and vacation leave credits and prevent them from suffering under leave without pay.
The senator believes the passage of the additional leave privileges would boost the government workers' morale and motivate them to perform efficiently. — Dona Magsino/RSJ, GMA News