Filtered By: Topstories
News
Duterte gets 91% approval amid COVID-19 pandemic —Pulse Asia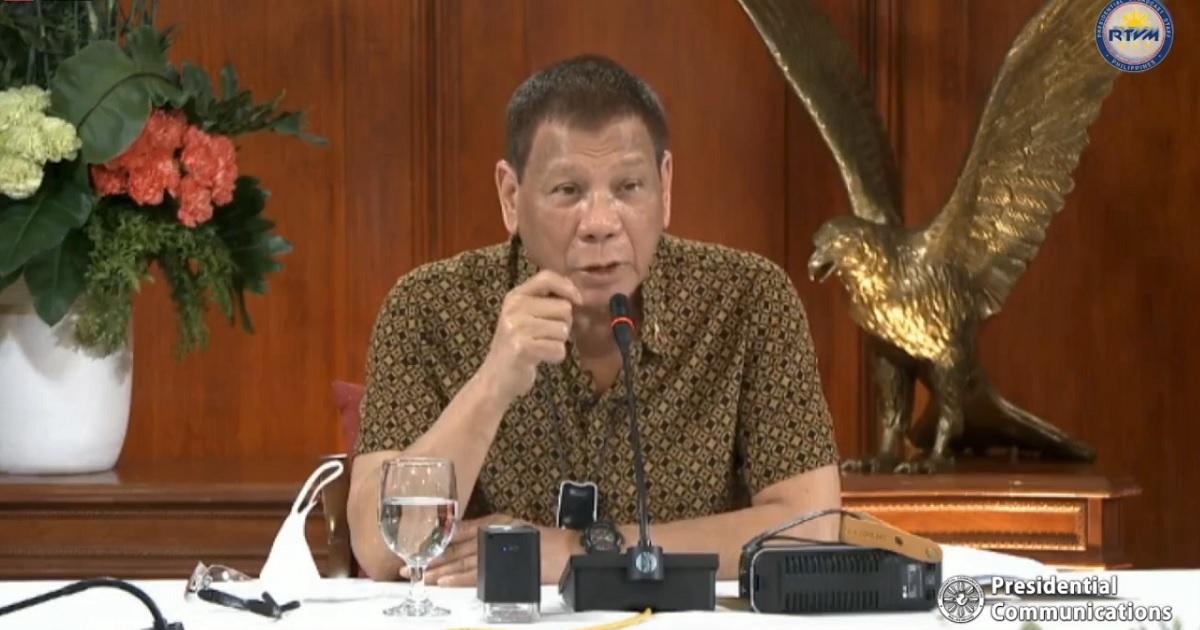 President Rodrigo Duterte scored the highest approval rating among the five highest government officials amid the COVID-19 pandemic, according to the results of a recent Pulse Asia survey released on Monday.
The survey, conducted on September 14 to 20, showed Duterte having a 91% approval rating, up from his 87% rating in September 2019. It also showed 5% disapproved of him while 5% were undecided.
Vice President Leni Robredo's approval ratings went down by a hairline at 57% in the latest survey from 58% in the previous one. A vocal critic of the Duterte's administration's efforts to address the pandemic, she has a 22% disapproval rating and 21% undecided rating.
Senate President Vicente Sotto III, meanwhile, got the second highest approval rating with 84%, compared with 6% disapproval and 10% undecided.
Speaker Alan Cayetano's approval rating, meanwhile, went down by 10 percentage points to 70% compared from his rating from nine months ago. He has a 10% disapproval rating and 19% undecided.
The speakership row involving Cayetano and Marinduque Representative Lord Allan Velasco was not among the key issues when the survey was conducted.
Lastly, Chief Justice Diosdado Peralta scored a 44% approval rating in his debut appearance in the Pulse Asia survey.
The Pulse Asia nationwide poll was conducted on 1,200 respondents aged 18 years old and above. It has a 2% margin of error at 95% confidence level nationwide.
The margins of error for Metro Manila, Luzon, Visayas and Mindanao are all at 5.7%.
Among the key developments that dominated the news headlines immediately prior to and during the conduct of the interviews for this survey are the following the resignation of PhilHealth President and Chief Executive Officer (CEO) Ricardo Morales, the release of the initial findings of the Task Force PhilHealth, the findings of the Senate Committee of the Whole in connection with its investigation into the alleged PhilHealth irregularities, and Duterte's decision to place Metro Manila under general community quarantine (GCQ).
Also among the key developments are the signing into law of the "Bayanihan to Recover as One" Act, the reported irregularities in the procurement of COVID-19 testing kits, medical equipment, and personal protective equipment (PPE), the extension of the state of calamity in the Philippines due to the pandemic, the deferment of class opening in public schools from August 24 to October 5, the "white sand" beach project in Manila Bay, and the release of American soldier Joseph Scott Pemberton, killer of Filipino transgender woman Jennifer Laude. —KBK, GMA News