Filtered By: Topstories
News
Filipinos grateful for COVID-19 cash aid gave Duterte high marks, says Pulse Asia exec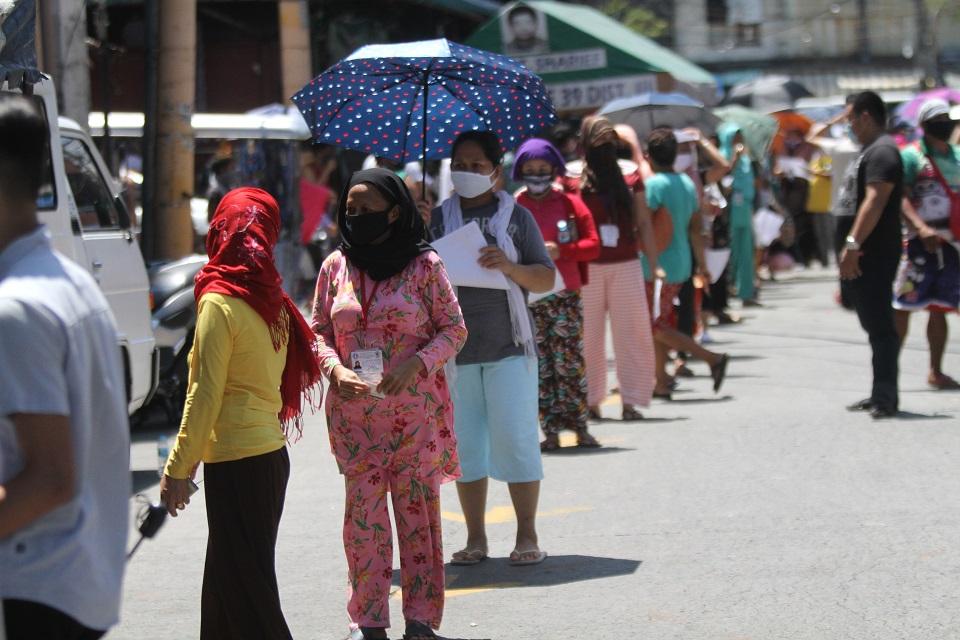 Respondents of the latest Pulse Asia survey gave President Rodrigo Duterte high approval and trust ratings amid the COVID-19 crisis because of the government's provision of financial assistance amid the community lockdowns, an official of Pulse Asia said on Tuesday.
Ana Maria Tabunda, Research Director for Pulse Asia, made the remark when asked why the President had scored 91% in both approval and trust ratings in the Pulse Asia poll even after the unprecedented COVID-19 pandemic brought the economy to a standstill and left millions without jobs.
"They do not attribute their economic hardships to him. They are grateful for the government subsidies that they received during the ECQ and MECQ," Tabunda told GMA News Online in a phone interview.
Tabunda was referring to the social amelioration program (SAP) which granted a monthly P5,000 to P8,000 cash grant to low income households or those households whose income are less than P10,000 a month.
ECQ, on the other hand, means enhanced community quarantine—a protocol which bans mass transport and non-essential work.
MECQ is protocol which also bans mass transport but allows 50% of the non-essential work to resume operation.
Likewise, Tabunda said the respondents do not fault the President for the quarantine restrictions in effect for almost six months and counting—restrictions that prevented people from reporting to work, if not work on reduced hours and subsequently, decreased salary.
"They (people) are afraid of COVID-19. They prioritize their health over the economy," Tabunda said.
"Ganun sila. It is a simplistic view. Take note that the cash transfers now [under SAP] exceeded even that of [the value of] the 4PS," Tabunda added, referring to to the Pantawid Pamilya Pilipino Program.
The 4Ps program provides cash assistance for poorest of the poor households in exchange of compliance with conditions promoting human development goals such as sending children to school, attending family development sessions, among others.
The 4Ps beneficiaries automatically qualified under the SAP subsidy, but their regular monthly cash grant, valued at least P2,400 a month, was just increased to meet the threshold SAP amount based on the minimum wage rate of the region where the beneficiary resides.
Tabunda said that the public also did not think that the Chief Executive is responsible for the alleged misuse of Philippine Health Insurance Corporation fund.
"As for the PhilHealth mess, they do not trace the graft and corruption of those under him to the President," Tabunda said. -NB, GMA News