Filtered By: Topstories
News
COVID-19 CRISIS
UP experts recommend 11 areas for stricter quarantine classifications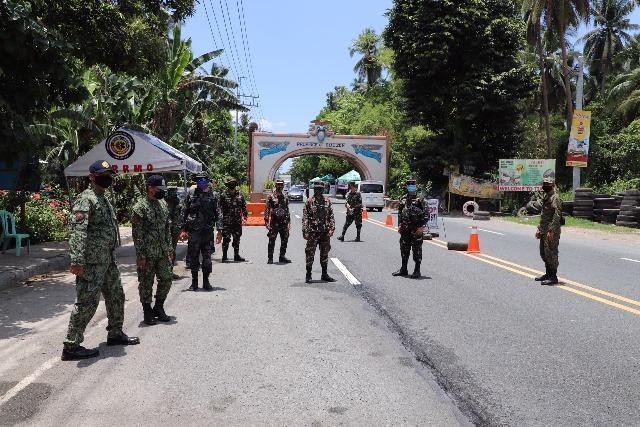 The University of the Philippines OCTA Research has advised the government to implement stricter quarantine classifications in 11 areas, based on the data from August 25 to October 5.
In its report dated October 6, the experts said nine areas are considered high-risk because their daily attack rate per 1000 is greater than 1.0%.
Aside from this, the experts said these areas have an attack rate for the current week that is also higher compared to both of the two previous weeks.
"The national government may consider reverting to a stricter quarantine classification for the aforementioned areas," the group said.
According to OCTA Research team, the following are the high-risk areas for COVID-19 that the government should consider placing under stricter quarantine:
Benguet (including Baguio City)
Davao Del Sur (including Davao City),
Iloilo (including Iloilo City)
Misamis Oriental (including Cagayan de Oro)
Nueva Ecija
Quezon
Pangasinan (including Dagupan)
Western Samar
Zamboanga Del Sur (including Zamboanga City)
Due to this, the experts also recommended the national and local government to intensify efforts at testing, tracing, and isolation to reverse the increase of transmissions in high-risk areas.
Although being considered as low-risk for COVID-19, the experts also recommended Cagayan and Isabela for stricter quarantine classifications due to limited healthcare capacity.
"It may also consider a stricter quarantine classification in areas with limited hospital capacity and with high number of new cases such as in the provinces of Cagayan, and Isabela," the group said.
The OCTA Research team identified 13 areas where the situation with the number of COVID-19 cases is getting worse. It said these areas increased daily attack rate per 1000 compared to the two past weeks.
These areas include Benguet, Cagayan, Isabela, Nueva Ecija, Quezon, Pangasinan, Davao del Sur, Iloilo, Misamis Oriental, South Cotabato, Surigao del Sur, Western Samar, and Zamboanga del Sur. — RSJ, GMA News