Filtered By: Topstories
News
Lapid wants stricter requirements for foreign contractors in Philippines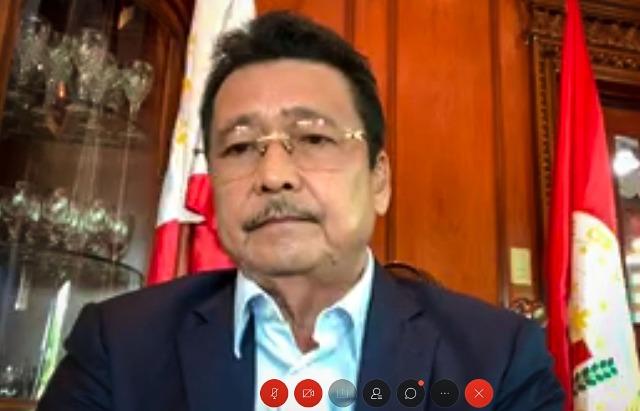 Senator Manuel "Lito" Lapid has filed a bill seeking for stricter requirements that should be met by foreign contractors before securing a license to operate in the Philippines.
Senate Bill No. 1889 seeks to strengthen the regulatory powers of the Philippine Contractors Accreditation Board by amending Republic Act 4566.
The proposed measure states that no foreign contractor shall be granted a license as a contractor. They should only be issued "special license" to undertake a single specific project which should be subject to the following conditions:
A Filipino resident agent must be designated to accept summons and participate in other legal processes on behalf of the foreign contractor;
There should be technology transfer, skills training, and capacity building of local contractors.
The foreign contractors shall only engage in foreign-financed or internationally-funded projects;
Only Filipino nationals shall be employed, except for highly-technical positions after a determination by the Department of Labor and Employment (DOLE) of the non-availability of a Filipino national who is competent, able and willing to perform said functions or services; and
Only locally-sourced construction materials and components shall be used, except for specific materials and components determined by the Department of Trade and Industry (DTI) to be not available or manufactured locally.
"These rules and regulations shall not operate as a barrier to entry, nor prohibit, limit or restrict the participation of qualified and compliant foreign contractors in the construction industry," part of the bill reads.
Citing a 2018 data from the Construction Industry Authority of the Philippines, Lapid said the construction industry's contribution to the country's employment is 9.4% or equivalent to 3.8 million workers.
He added that the construction sector also contributed 33.9% to the overall capital investments or Gross Capital Formation (GCF) in the country.
Recognizing the possible impact of the COVID-19 pandemic, Lapid said policies and interventions to protect the local construction industry and its stakeholder.
Senate Majority Leader Juan Miguel Zubiri also said he would file a bill that would limit the participation of foreign contractors in the Philippines to prevent job displacement of Filipino construction workers. —LBG, GMA News