Filtered By: Topstories
News
Lacson: Gov't seems to be losing propaganda war vs. Reds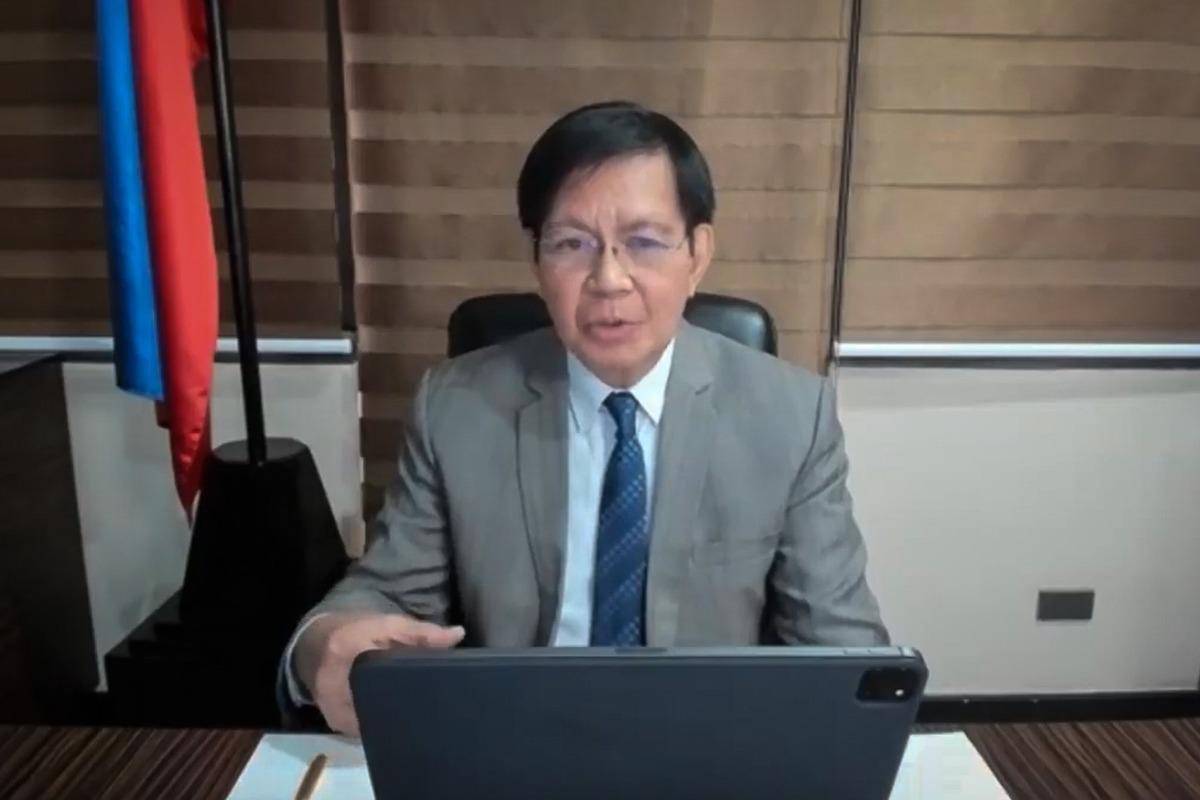 The Philippine government seems to be losing the "propaganda war" against the Communist Party of the Philippines, Senator Panfilo Lacson said on Tuesday during a Senate committee hearing on alleged red-tagging perpetrated by the military.
"It seems that we're losing the propaganda war. With all the resources of the government, doon ako se-segue kung bakit gusto ko malaman magkano ang resources na nage-generate nila," Lacson said after opening a topic on the communist rebels' collection of "progressive taxes."
"Kasi pag natalo ka sa propaganda war, paano ka mananalo sa hearts and minds?" he added.
The senator stressed that this is also connected to resource denial efforts which could paralyze the operations of insurgents.
"Kung walang resource denial, free flowing 'yung pondo, pag-aarmas at pagre-recruit kasi if you don't have that much efforts pagdating sa resource denial efforts, 'di ka mananalo," he said.
National Intelligence Coordinating Agency (NICA) Director-General Alex Paul Monteagudo admitted that the information campaign was one weakness that the National Task Force to End Local Communist Armed Conflict (NTF-ELCAC) is trying to address.
"We admit. We cannot move forward, we cannot improve unless we admit that we failed. One of the biggest failures of the government is the information war against the CPP-NPA," Monteagudo said.
"There is a focus by the Task Force to intensify its information operations. We are learning because we are 52 years behind. There was never an effort of the government to have a comprehensive and whole of government campaign for information operations," he added.
Gaining headway
National Security Adviser Hermogenes Esperon Jr., meanwhile, said the NTF-ELCAC is now gaining headway and claimed that the Reds are actually threatened by the move.
"The communist-terrorist groups are really reacting so much to the National Task Force-ELCAC. They have come out with manuals to counter our community support program. They're being hit by our strategic communications and information operations," he said.
Esperon further said that the CPP-NPA have "some means" to block the budgets of the Presidential Communications Operations Office (PCOO), National Security Council, and NICA.
"They would even try to block the budget of defense just so they could get back at us," he added.
During the same hearing, Monteagudo stood firm that the lawmakers belonging to the Makabayan bloc are members of the CPP.
Last month, the Makabayan solons slammed PCOO Undersecretary Lorraine Badoy for alleged red-tagging. The issue delayed the deliberations on the proposed 2021 budget of the agency in the lower chamber.
Members of the same progressive bloc also questioned what they called the multi-billion "General's pork" lodged under the proposed 2021 budget of the NTF-ELCAC.
Makabayan solons did not attend the Senate hearing but were represented by a legal counsel.
They urged Lacson not to let the Senate be used as a venue for further "red-tagging" of activists and other progressive individuals and organizations.—AOL, GMA News