Filtered By: Topstories
News
Zarate rejects Roque's call to renounce armed struggle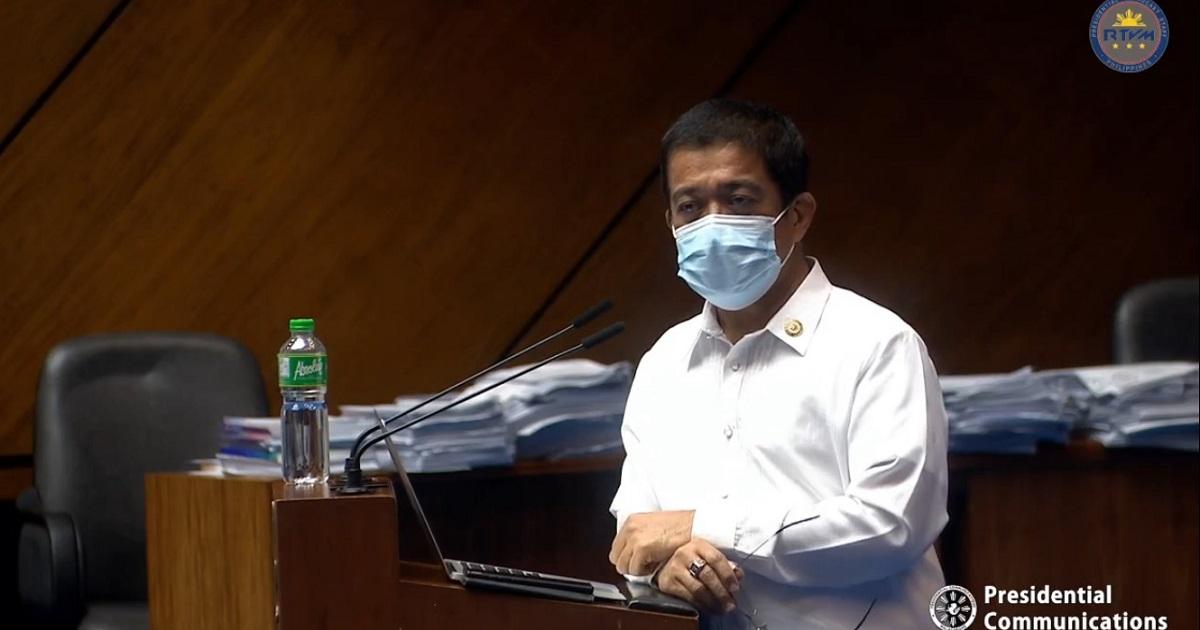 Bayan Muna party-list Representative Carlos Zarate on Thursday rejected the call of presidential spokesperson Harry Roque for left-leaning groups to renounce armed struggle, saying it is a legitimate option of people against oppression.
In a statement, Zarate said that Roque asking them to renounce armed struggle is "very disturbing" as it attacks their right to freedom of thought and belief.
"While we work for social reforms through elections and legislation, we believe that as a matter of principle, we cannot condemn the peoples option to arm struggle because we believe that it is a legitimate option of the people when faced with a foreign invader, a tyrant or a dictator such as Marcos or Idi Amin," he said.
"More importantly, their demands such as addressing poverty, injustice and other social ills which even the Philippine government recognizes as the root causes of rebellion in the country, are legitimate demands," he added.
Roque, in a press briefing on Tuesday, asked left-leaning groups to stop denying their alleged ties to communist rebels and renounce the use of arms to destabilize the government.
He made the remark after President Rodrigo Duterte accused militant organizations, including the House Makabayan Bloc, of participating in a grand conspiracy led by communist rebels to oust the government, and tagged them as fronts for the Communist Party of the Philippines (CPP) and the National Democratic Front.
"Let's be honest. Itigil na iyan na nagsisinungaling pa sila na red-tagging eh Red naman talaga sila sabi ni Presidente. Totoo naman po iyan eh. Ang hinihingi lang natin, you can be a Red without necessarily endorsing the use of arms," Roque had said.
"Bakit pa kasi dini-deny. Hinihingi lang natin, buwagin ninyo na iyang mga party-list ninyo, tawagin ninyo nang CPP. Pero huwag na kayong susuporta sa NPA (New People's Army), dahil iyong pagsuporta sa NPA makes it illegal," he added.
It has been nearly three decades, however, since the government decriminalized membership in the CPP and similar associations through Republic Act 7636, signed in September 1992 by then-President Fidel Ramos.
Moreover, Zarate pointed out that the belief in armed struggle as a legitimate option against oppression cannot be treated as a crime as the right to political belief is protected under Article III, Section 18 of the Constitution, which states that "[n]o person shall be detained solely by reason of his political beliefs and aspirations."
"People who refuse to condemn the EDSA uprising or coups against Ferdinand Marcos or Gloria Arroyo for example cannot be imprisoned based on their belief that the demands of these uprisings are legitimate and that Marcos and Arroyo are illegitimate presidents," he said.
"It is not proof that because they do not condemn, they are involved or are 'fronts' of these uprisings," Zarate added.
Meanwhile, Bayan Muna party-list Representative Ferdinand Gaite also hit Roque for his "inconsistency" in interpreting the words of the President.
"Sabi dati ni Presidential Spokesperson Harry Roque 'don't take the president's words seriously.' Ngayon naman sinasabi niya na dahil sinabi yan ng Pangulo ay talagang purong katotohanan na iyan," he said.
"Maging consistent sana si Spokesperson Roque, kahit dyan na lamang siya maging consistent," he added.
Gaite said that unlike Roque, Bayan Muna party-list has been consistent in their advocacy for the people ever since they were elected in Congress in 2001.
"Unlike Mr. Roque na bumaliktad na sa marami niyang 'pinaninindigan' nung naipwesto siya, kami, tuloy-tuloy lang na nakatutok sa aming trabaho sa loob ng Kongreso, hindi para mag-endorso ng paggamit ng armas, kundi para mag-endorso ng mga panukalang batas na tumutugon sa pangangailangan ng ating bayan," he added.
Members of the Makabayan Bloc have earlier denied that they are members, or even "fronts" of the CPP, NPA, or NDF. --KBK, GMA News