Filtered By: Topstories
News
CHR: Address ICC findings on 'rights violations' in Duterte's war on drugs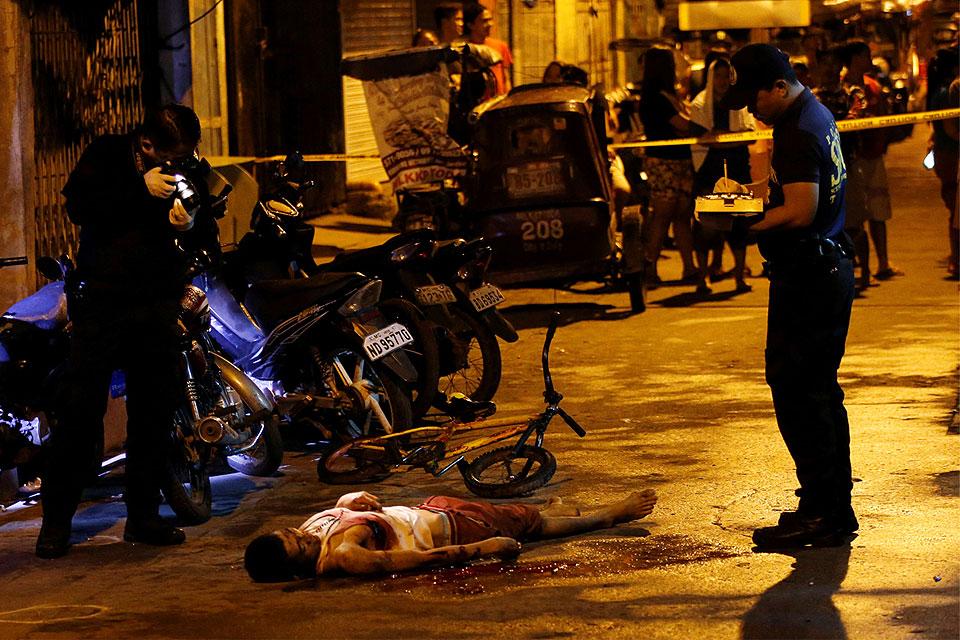 The government must address the findings of the International Criminal Court after an ICC prosecutor said there was "reasonable basis" to believe crimes against humanity had been committed in President Rodrigo Duterte's war on drugs, the Commission on Human Rights has said.
In a statement, the CHR said the government should tackle "all the violations that have resulted from the campaign against illegal drugs."
"As the country's national human rights institution, CHR urges the government to acknowledge and address the observations of the ICC, with regards to its findings," the CHR said.
It called for "greater transparency and accountability from the government in the movement towards providing redress for cases of human rights violations."
"In the end, it is the duty of the state to ensure a healthy balance between liberty and authority and general adherence to the rule of law," the CHR said.
It said it would "continue to cooperate with existing domestic and international protection mechanisms to ensure that human rights violations are addressed and perpetrators are held to account for human rights violations."
"We remain vigilant and will continue to condemn actions that threaten the peace and security of the people whether committed by state or non-state actors," the CHR said.
ICC Prosecutor Fatou Bensouda earlier said available information gave "reasonable basis" to believe that murder, torture, infliction of serious physical injury, mental harm, and other "inhumane acts" had been committed in the years-long war on drugs.
Malacañang claimed that Bensouda's findings were "legally erroneous" and told the ICC not to waste its time and resources on investigating the Philippine government.
In 2018, President Rodrigo Duterte announced the withdrawal of the Philippines from the ICC, crying foul over "baseless, unprecedented and outrageous attacks" against him and his administration.
Last year, he vowed that he would never to answer to the ICC. -NB, GMA News