Filtered By: Topstories
News
Philippines receives side letter from Pfizer; WHO sees resolution of 'impasse' soon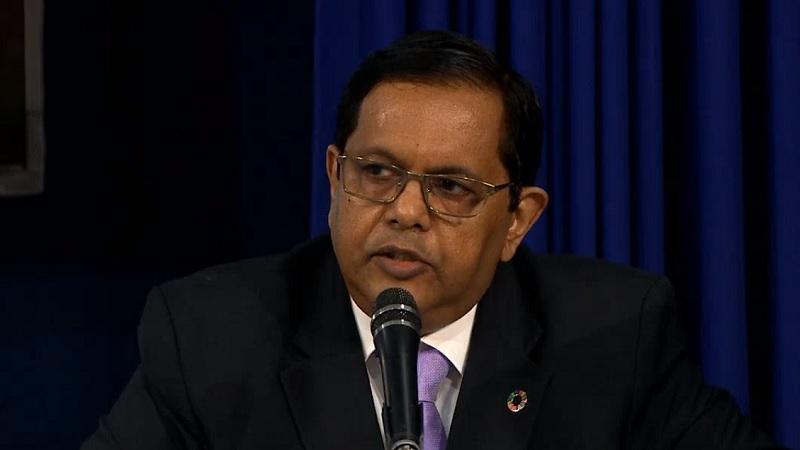 The "impasse" between the Philippines and Pfizer on the delivery of coronavirus vaccines may be resolved soon after the government received a side letter from the American drugmaker, a World Health Organization (WHO) official said Tuesday.
"There are some, several minor clauses in the side letter which is now with the Philippine government, came early this morning from Pfizer," WHO country representative Dr. Rabindra Abeyasinghe said during a virtual briefing.
A side letter is a document that is often used to supplement a contract.
"We believe that within the day today or tomorrow, or whenever the legal teams have cleared those documents, we will see a resolution of that impasse and maybe there will be room to hear about when potential vaccine deliveries can happen," Abeyasinghe said.
"We believe that [a] limited quantity of Pfizer-BioNTech [vaccines] will be shipped as early as possible once the exchange of letters is completed and the requirements are met by the Philippine government and the manufacturer of the vaccines," he added.
Last week, vaccine czar Secretary Carlito Galvez Jr. said the Philippines was still waiting for Pfizer's counter proposal to the indemnity agreement sent by the government.
The delivery of 117,000 Pfizer-BioNTech doses, initially expected in mid-February, was delayed by concerns on indemnification.
Galvez claimed that vaccine manufacturers were wary about negotiating with the Philippines without an indemnity agreement in place due to the Dengvaxia controversy.
Abeyasinghe clarified, however, that "the requirements and the standard agreements are common to all countries."
"They are not specific to the Philippines and they are not related to any issue that happened in the country, relating to Dengvaxia, or anything else. There are common side letters, agreements that all countries receiving vaccines from Pfizer-BioNTech will need to sign," he explained.
AstraZeneca vaccines
Meanwhile, Abeyasinghe said the Philippines has met all the requirements necessary to receive AstraZeneca doses from the COVAX Facility, a WHO-led initiative to ensure equitable access to vaccines.
"There is no requirement in the case of AstraZeneca for further exchange of letters between the manufacturer and the Philippine government, so we are optimistic that before the end of this week, we will hear from the COVAX initiative on likely delivery dates," he said.
The Philippines is set to receive up to 9.4 million doses from Pfizer and AstraZeneca through the COVAX Facility within the first half of the year. —AOL, GMA News