Filtered By: Topstories
News
PNP, IBP renew collaboration to address killings of lawyers, judges, prosecutors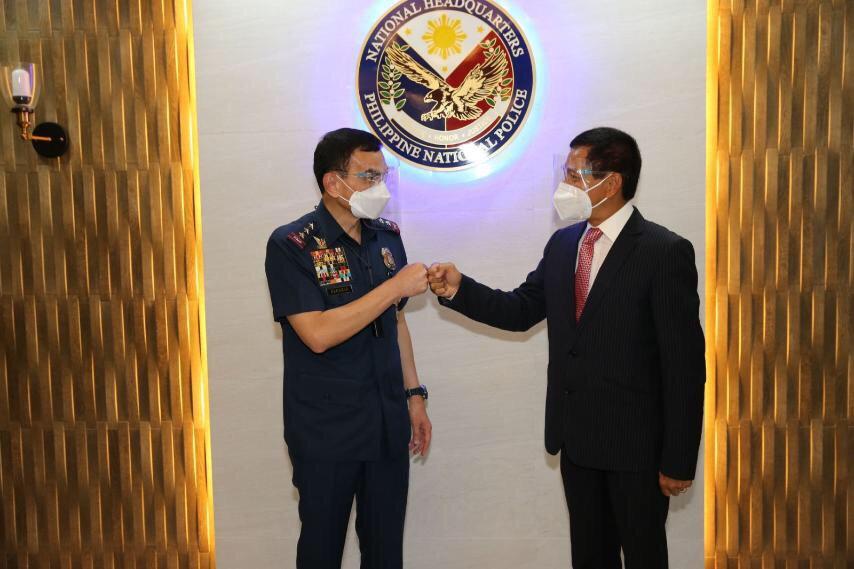 The Philippine National Police (PNP) and the Integrated Bar of the Philippines (IBP) renewed their commitment of collaboration amid the increasing number of killings of lawyers, prosecutors and judges in the country.
In a statement on Wednesday, PNP said its officer-in-charge Police Lieutenant General Guillermo Eleazar and IBP president Atty. Domingo Cayosa attended the meeting on Tuesday regarding the matter.
The two agreed to work together to address the number of cases involving the killings of judges, prosecutors, and members of the legal profession over the past several years.
Citing a joint statement, PNP underscored that the police organization does not sanction or tolerate any abuse and violence in enforcing the law, peace, and order.
"The PNP leadership does not sanction or tolerate the use of unnecessary/unreasonable force; illegal/questionable methods, or abuse of authority in pursuing its mandate to enforce the law and maintain peace and order," it said.
"It shall hold accountable and discipline any police officer or employee who acts in violation of the Constitution, law, or regulations", the joint statement said," it added.
The PNP and IBP will coordinate within the provisions of their Lawyer Security and Justice Memorandum of Agreement that they signed in March last year.
They underscored that the killings of lawyers should be investigated promptly and thoroughly to identify, prosecute, and penalize suspects.
On Tuesday, the Free Legal Assistance Group (FLAG) expressed concern over the killing of 61 lawyers since President Rodrigo Duterte assumed office in 2016.
The group said the number is higher than the 28 lawyers killed in a span of four decades under different presidents.
The Human Rights Watch urged the international community to be more firm in pushing the Duterte administration to stop the violence amid the several killings of lawyers. —Joviland Rita/KG, GMA News